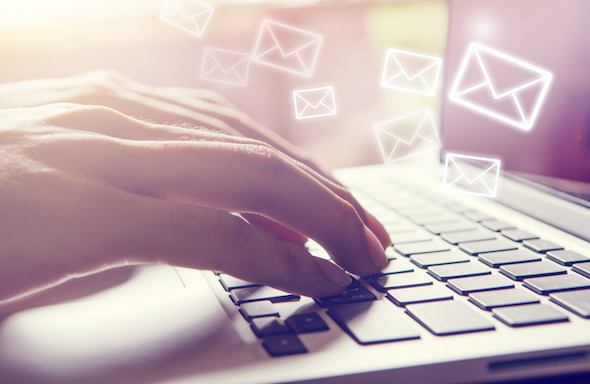 For years, small hotel operators have relied on email marketing to promote their property as well as their amenities and packages to their guests.
Hotel email campaigns play an important role in any marketing campaign, but given the fact that 82% of emails in an individual's inbox are promotional, it can be difficult to create an effective campaign that drives direct bookings.
Consider these tips to generate an email marketing campaign that helps you boost your email bookings:
1. Target Your Hotel Email Campaigns to Your Individual Guests
At any given moment, your potential guests are cleaning out their inbox and sorting through the junk. They probably move most of their promotional emails to the trash bin, and you don't want yours to be one of them.
To capture their attention, you will need to use targeted promotions based on the interests of your guests.
For instance, including "Spa Packages" in the subject for guests who have indicated an interest in this amenity or service will be more appealing than a generic subject about great deals at your B&B. When you target your promotions, your customers are far more likely to read the emails and ultimately book a stay at your property.
2. Create Special Promotions for Your Email Marketing List
Exclusive offers are appealing to anybody, particularly guests who are interested in scoring a great deal on a stay at your small hotel. Including this important phrase in the subject line will help improve the number of clicks from your email and will significantly boost your bookings.
This is because guests know that they can't get a better deal anywhere else on the Internet, so they don't worry about searching for a better offer. It's a quick and easy way to generate direct bookings without investing a lot of capital into your marketing campaign.
3. Reach Out to Past Guests to Generate Repeat, Direct Bookings
After your guests check out, you should send them a follow-up email requesting feedback about their stay.
Offer them an incentive to leave an online review or to post about your property on social media, such as a discount on a repeat booking. Not only does this help you generate direct email bookings, but it also can turn a customer from a third-party distribution channel into a direct customer. Continue to reach out to previous guests in hopes of getting them to book with you again.
You should be rotating hotel email campaigns regularly throughout the year, as these are some of the most effective forms of online marketing available for hotel operators.
Your property management system and online booking software should help you collect the most relevant, accurate and reliable data. This allows you to know your guests and their interests intimately, and to utilize that information to boost those treasured direct bookings.
To find out more information about creating effective email marketing campaigns, download our online marketing eBook today.


Back to top