All small hotels want to wake up to full occupancy. In a perfect world, international travelers have used your website to book themselves in online, without any intervention from you – while you were sleeping.
The trouble is, it's a lot easier for travelers to back out of a purchase online, especially when there are so many choices available. All it takes is one click and you're out of the race! What can you do to increase your chances and win over today's savvy online bookers?
HotelNewsNow highlights some tricks of the trade we can all stand to learn from online retailers on how to encourage direct online bookings.
Discount illusion
Cross out original prices to show savings for the current room rate. Your guests will feel like they're getting an excellent deal, making it easier for them to make that final purchase. You should also be able to do this by highlighting "hot deals" with your booking engine.
Carriages Boutique Hotel provides an excellent example by saying the amount saved with their special package: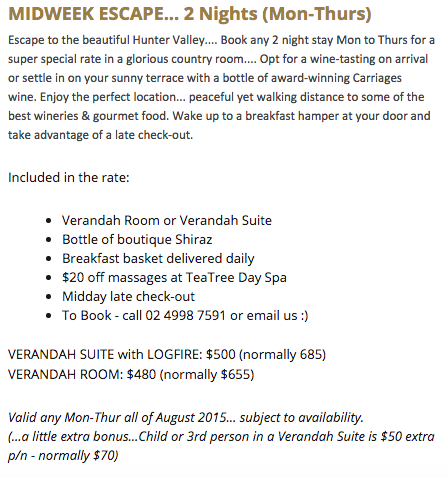 And they've also highlighted hot deals using their booking engine: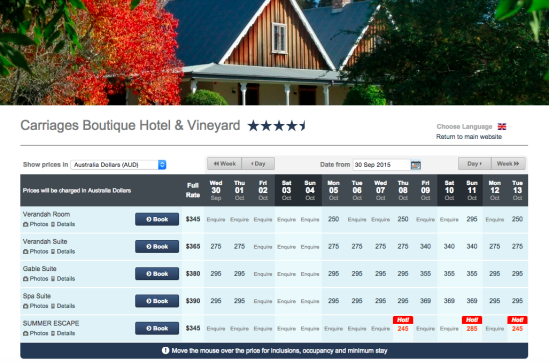 Sense of urgency
If you've ever gone shopping online, you will notice that some sites create a sense of urgency by telling you how many items are left in stock.
It's the same with your rooms, and many online travel agencies (OTAs) are already doing it: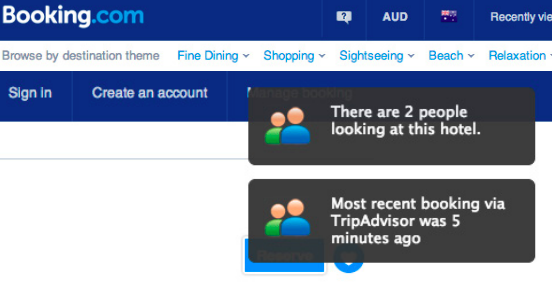 This is very effective – people don't want to feel like they've missed out!
While it may be difficult to make this exact thing happen on your bed and breakfast website, there are still ways you can create a sense of urgency. For example, you can do this by reminding guests that room rates are are 10% off for a limited time only, or that you're low on available rooms.
Review assurance
Good reviews of your property are essential in today's world.
Find ways to build trust on your website by highlighting just how much your past guests love you! For example, TripAdvisor badges are very good at this: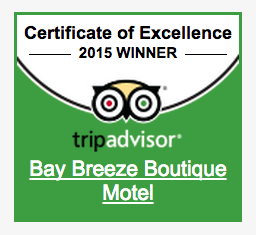 Travelers need to feel like others have tried and tested your rooms and had an excellent stay. Make sure you ask for reviews at the end of each guests' stay (preferably via an automatic post-stay email).
Ease of purchase
The actual reservation process needs to be simple and quick for you to get more direct bookings. This heavily involves the payment process (it must be secure and support multiple currencies) as well as how well you communicate post-booking. Your small hotel's reservation system should send an automatic email immediately after your guest enters their details to make a booking.
96% of both Australians and Germans say an email confirmation is very important.
This drops to 91% for UK shoppers followed by 87% of French travelers.
81% of US travelers agree with the need to receive a booking follow up.
49% of Chinese travelers say receiving confirmation is very important.
A confirmation email gives them peace of mind that your hotel is legitimate and their sensitive financial data is safe with you.
For more tips on boosting reservations by managing them in the right way, download our free ebook: