Social media is one of the most powerful ways to promote your small hotel. Not only does it give you an opportunity to interact with your guests and to engage your target audience, but it's an easy way to improve your visibility.
Considering the fact that 76% of social media users will post photos of their vacations and 52% of travelers say that their friends' travel posts on social media have inspired their own trips, it's clear that developing a presence on the most popular social networking sites is essential.
Whether you're using Instagram, Twitter or Facebook, you're going to want to perfect the art of the hashtag, which has become a critical component of social networking.
What is a hashtag?
A hashtag is a way of communicating on social media. Essentially, a hashtag begins with a hash sign (#) and includes a two- or three-word phrase that can be made into a searchable link.
For instance, the hashtag #travel will become a link, and anyone who clicks on it will be able to see all posts, photos and videos that use that same hashtag.
Here's how it looks on Twitter for the #travel hashtag: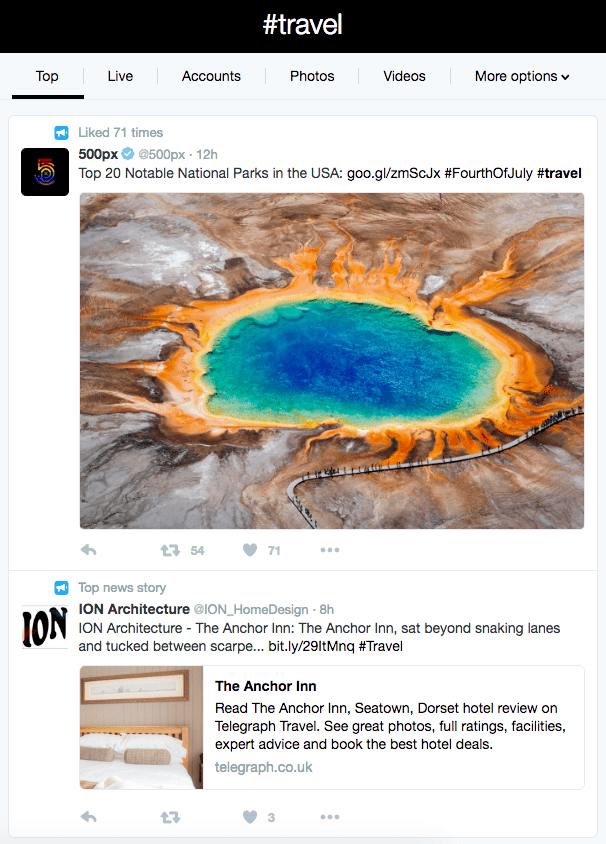 What are some basic hashtag rules to follow?
Create your own hashtag
Your property should have a unique hashtag that people can use when they are staying at your hotel.
For instance, they might post a photo of their room, and you will want them to use your hotel hashtag in order to increase your visibility.
Avoid overusing hashtags
More isn't always better when comes to hashtags. In fact, if you use too many, users are more likely to think that you are spamming rather than simply trying to improve your online exposure.
Two or three hashtags is okay, but more than 10 is not.
Keep your hashtag short
It should not be more than three words long, or it will become too difficult for people to remember and incorporate into their posts.
Don't use spaces or any punctuation. Spaces will break up the hashtag, and will prevent it from begin effective.
Sometimes, if you are using more than one word, you can use uppercase letters to break up the phrase. For example, you could do #TravelAustralia instead of #travelaustralia.
Some examples of hashtags that you could use to promote your B&B:
Generic travel hashtags
Simple generic hashtags, such as #bedandbreakfast or #localhotels can help improve your exposure across the entire industry.
Your guests are likely to use these hashtags as well, since they are more common and might allow them to engage better with other travelers.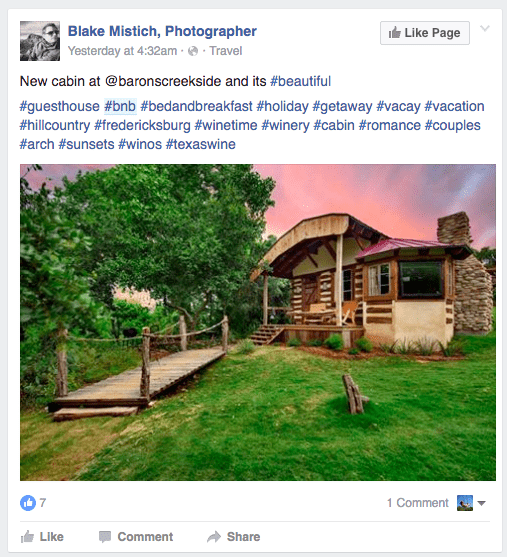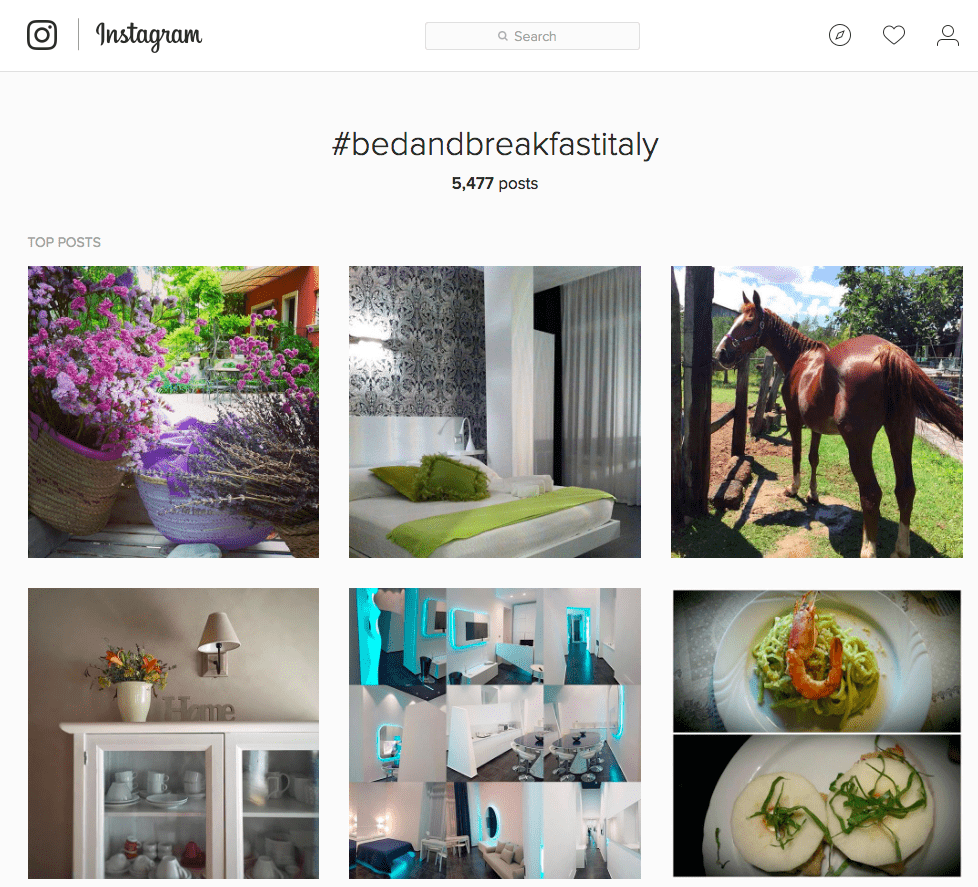 Personalized hashtags
Always use your own business hashtags in your social media posts, so that users searching for your property can easily find all of the information they need about it.
You also might want to incorporate hashtags from local visitor information centres or travel bureaus that promote your local region, such as #PureMichigan or #VisitWales.
This helps you connect with travelers who are in that region, and also other local businesses.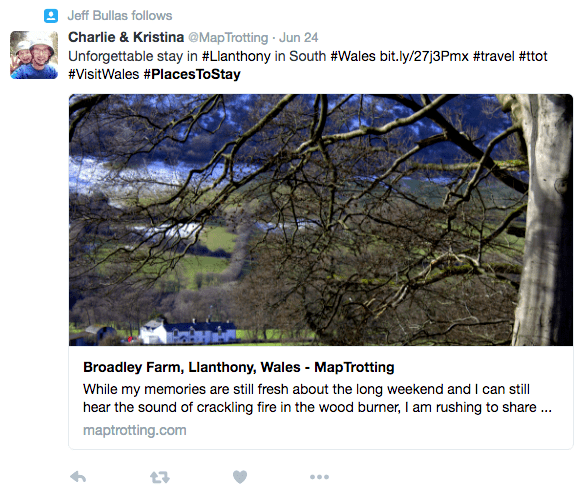 To find out more information about the best way to use hashtags and how to improve your social media strategy, download the Little Hotelier ebook on how to improve your online presence.