Learn how to blog your way to better bed and breakfast business. If blogging for your bed and breakfast seems like a chore, here are some easy steps to get started down a more profitable path.
Any real estate agent will tell you, "Location. Location. Location."
This is the perfect advice when it comes to drawing people's interest in your local area. People usually pick the location, and then they choose their bed and breakfast. Blogging is a great way to let potential guests know about the unique and wonderful things about your local area. This could include:
Amusement parks
Attractions
Colleges and universities
Concert venues
Festivals
Gardens
Museums
Restaurants
Shopping
Sports teams
Theatres
Think about what types of guests you are trying to attract.
This depends upon your own interests and talents as well as on what is available in your area. If you know something about your ideal guests, then you can write blog posts using those particular keywords, including:
Business travelers, ex: "free Wi-Fi"
Environmentally conscious, ex: "eco-friendly"
Families of college students, "near the university campus"
Pet owners, ex: "pet friendly"
Special diet needs like vegan and vegetarian, ex: "heart healthy"
Sports participants and spectators, ex: "sports lovers"
This is no time to be modest.
It is okay to brag about your luxurious amenities. Guests like to stay at places that offer extra perks like:
Flat screen televisions
Fireplaces
High-speed internet access
In-room hot tubs
Pools (indoor and outdoor)
Spas
Emphasize what comes included with a bed and breakfast.
This will set your own B&B apart from hotels and other lodging accommodations:
Breakfasts that are gourmet, homemade, and delicious
Free parking
Free videos to watch and books to read during your stay
More personalized service and attention
Taste of local culture and style
Wine and cheese tasting hours (or tea and scones)
You can offer discounts without cutting room prices by bundling several items, services, or features.
This can lead to more revenue. You may offer different packages based upon the specific occasion or time of their visit. Some packages B&B's offer include:
People love to see pictures.
The more attractive pictures there are in your blog, the more likely you are to gain a person's interest. People also like to know what to expect before they arrive. It is a great idea to show pictures of things like:
Bathrooms
Bedrooms
Common areas
Dining area
Events you have hosted
Food
Front of the B&B
Garden
Gazebo
Meeting space
Outdoor amenities
Outdoor views
Let people get to know the owners, innkeepers, and staff.
Some bed and breakfast post the pictures and a little background information about each person guests may see during their visit. This helps guests get to know you even before they come.
If you have gained media attention via articles, news features, and videos, you can reference those on your blog and/or have a web page devoted to media attention. News features could be about successful remodeling projects, opening an additional services (like a restaurant or spa), or a recent award or distinction earned.
You know why you love your bed and breakfast.
Your blog should clearly communicate why others will love your B&B as well. If you hear guests regularly compliment you about something, be sure to share that in a blog post. With the permission of each guest, you can quote them (just include first name with first initial of last name and maybe where they are from) to use as a testimonial on your website or a quote in a blog post.
Reward returning guests and guests who give referrals with complimentary services (like a free massage) or free upgrades (like a room with more amenities). This goes a long way in making them a regular guest each year.
A big key to getting your blog seen is to share it in social media.
Also, it is wise to put your web address in several different places:
Advertisements
Brochures
Business cards
Membership directories (the organizations to which you belong)
Signs (like your yard and on your vehicles)
By blogging about these topics, sharing attractive pictures, linking to media attention, and sharing it via social media, you are well on your way to having a better blog. A blog that gets read by a large number of website visitors and profitably leads to more in-person guests!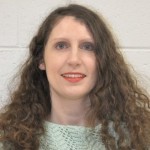 Author Bio
Kristi Dement combined her love of bed and breakfasts and online marketing to be the founder and CEO of Bed and Breakfast Blogging, a hospitality marketing company specializing in strategic blogging and keeping an active social media presence for her clients. You can follow her on Facebook, Pinterest, and Twitter.