By now you are probably aware that millennials are a lucrative travel market. These young adults in their 20s and early 30s prefer to spend their money on experiences rather than large items – such as a home, car or valuable collectibles.
As a small hotel, you have a unique advantage because you offer a more personalized and authentic experience than many large hotel chains, which is desirable to millennials.
However, you still need to be relevant and attractive online in order to capture this powerful target audience.
Here are the top trends amongst millennial travelers and how to appeal to them:
Millennials love online research
Millennials take their travel experiences seriously. Enough to conduct thorough research before making their final decisions.
Their research, however, is different from those of generations past. Instead of reading guide books and contacting agents at a brick-and-mortar travel agency, they are more likely to read online reviews and check out your B&B's social media profile.
About 70% of millennials report that they use online reviews in order to finalize decisions about their travel accommodations and arrangements.
In fact, 29% of those between the ages of 18-24 and 27% of those between the ages of 25-44 consider reviews to be one of the three most important factors in making a decision.
Hotel News Now recently shared an infographic highlighting the top factors that consumers look for in reviews: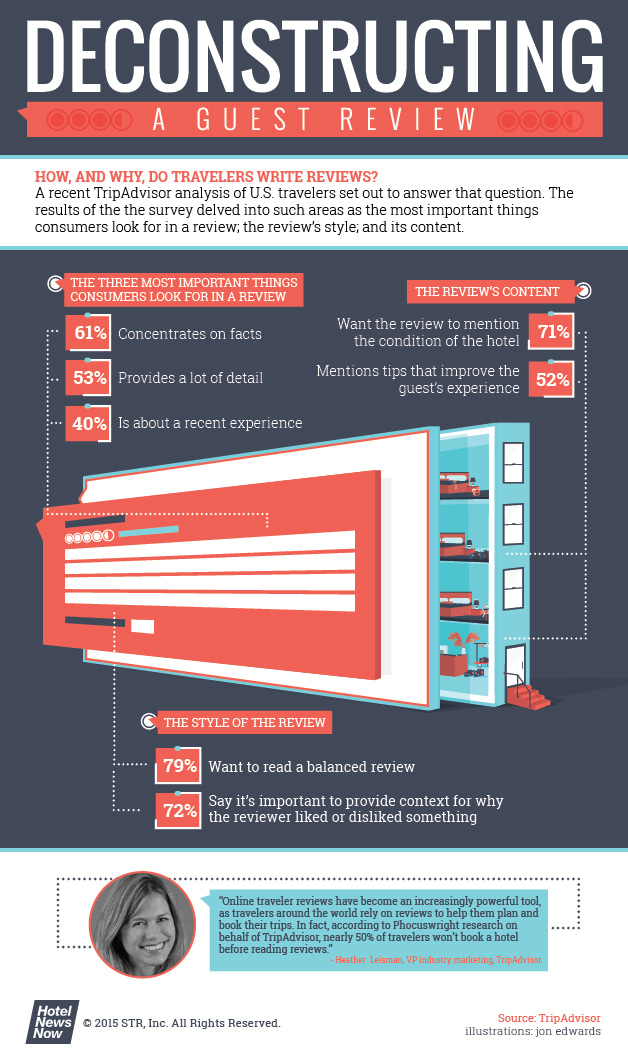 So encourage your customers to leave positive feedback on social networking sites and online review sites, such as the ever-popular TripAdvisor.
They'll book direct, if it's convenient
Millennials value convenience, and they heavily rely on technology in order to complete their daily tasks.
Remember, this is the generation that grew up with a new technology introduced seemingly every few months, and they've always quickly adapted to these advances as well as welcomed the latest upgrades.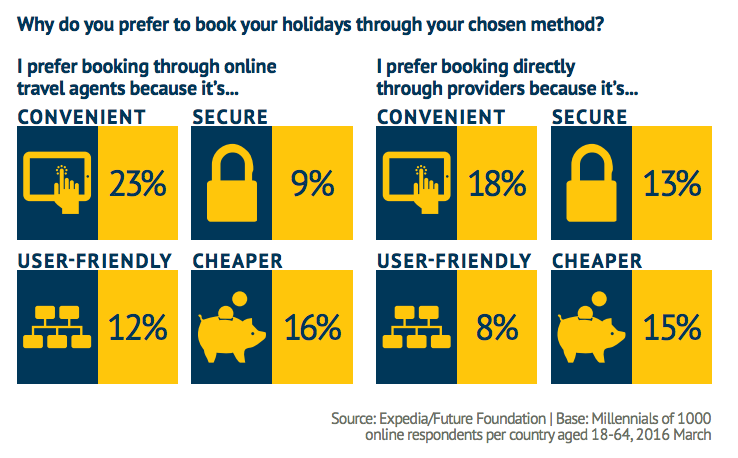 In fact, 23% of Millennials prefer booking online because it is convenient, while only 9% of Millennials book online because it is secure.
Implement an online booking system that allows you to accept direct bookings not only on your website, but also on your social pages, such as Facebook.
Beyond that, offer mobile booking — millennials are becoming more reliant every day on their mobile devices, and they expect to be able to complete their bookings from their smartphone or tablet if they choose to do so.
They're loyal if you manage to impress them
They're tough to impress, but once you do impress them, they'll stick with you. If there's one thing that millennials love, it's a good loyalty rewards program.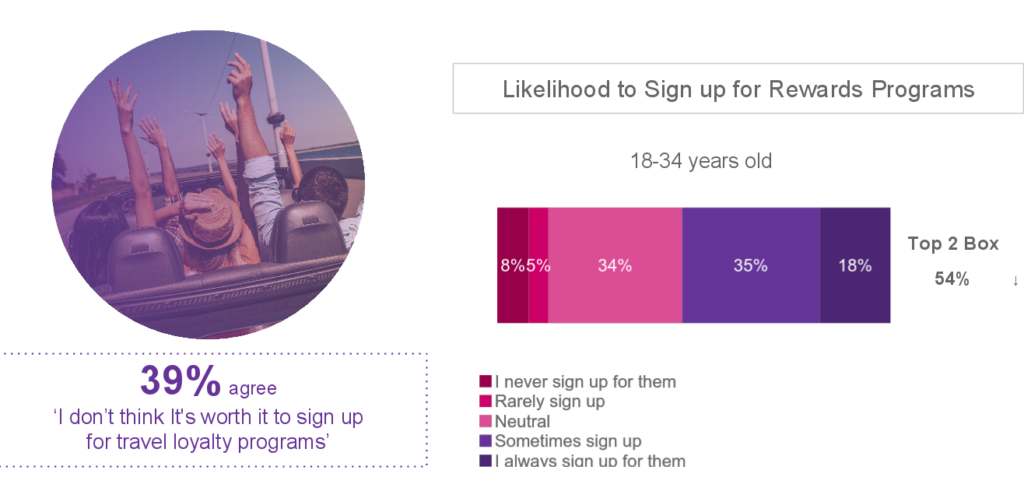 About 35% of travelers between the ages of 18-34 will sometimes sign up for rewards programs, while 18% always sign up for the extra perks and benefits.
Create a loyalty program that provides them with exclusive discounts or benefits that others may not receive, and you will motivate these travelers to return to your small hotel.
To learn more about the booking journey of a millennial traveler, take time today to watch our on-demand webinar on the subject.