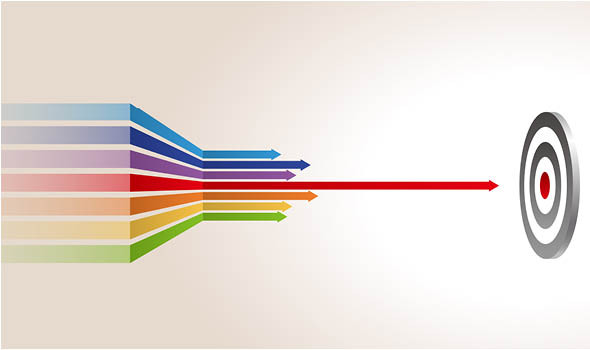 Retargeting on Facebook is an excellent way to sell out your rooms. In fact, John Hach, TravelClick's VP of Marketing Solutions says that retargeting is "more effective than traditional advertising."
So what is retargeting exactly, and how can small accommodation providers start using it to sell their hotel rooms on Facebook?
What is retargeting?
Let's face it – many of the potential guests that visit your site don't end up making a booking with you. Your site is one of many that they're looking at to lock in their final reservation.
Enter retargeting as a way to bring them back. Besides being able to serve ads to these people on the web, you can also capture their attention on Facebook.
Why should you try to retarget them on Facebook as well as the world wide web?
Just about half of the travel brands on Facebook found that their bookings increased because of their presence on the large social networking site (Digital Visitor).
87% of those younger than 34 are using Facebook to solicit advice before making bookings (Stikky Media)
80% of travellers are more likely to book a trip from a friend liking a page rather than responding to a traditional Facebook ad (Eye for Travel).
52% of Facebook users say their friends photos inspire their travel plans (Webbed Feet).
What are the benefits of retargeting?
Retargeting can become very specific. For example, if someone viewed a particular room, you can keep serving ads for that specific room to that person on Facebook, getting them to think about you, and tempting them to make a reservation by offering a hot deal.
Retargeting ads are more relevant to the people looking at them, because you know they've had a look at your site. This makes them much more effective than just serving ads at random.
How can you start retargeting on Facebook?
You can use third party software like AdRoll to start retargeting on Facebook.
AdRoll gives you a snippet of code that you will need to put on all pages of your website.
You create ads that meet Facebook's specific criteria. It has to be 80% image based with no more than 20% text (use this tool to check). It also needs to be 600×315 pixels. If you can't design graphics in Photoshop, and don't have the budget for a graphic designer, Bannersnack is a great tool that allows you to do it yourself.
Make sure you create one ad per room, and serve it to people who viewed that specific page. You will be able to tell the software "serve these particular ads to all people who viewed this particular page".
If you'd like to learn more about it, click here.
What are you waiting for? Get out there and start retargeting on Facebook!
Back to top