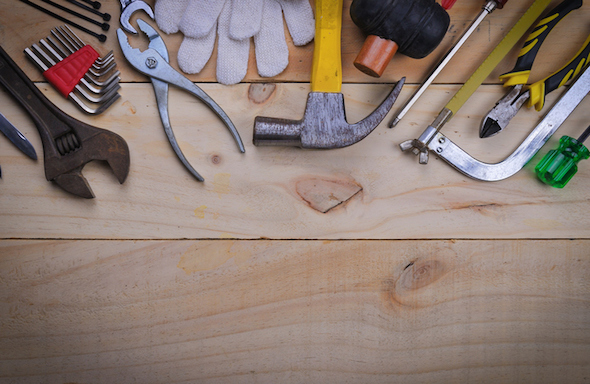 Your small hotel might have a vintage appeal, but that doesn't mean that you can put hotel renovation projects on the backburner.
As time goes on, it's inevitable that you are going to need to make hotel upgrades or invest in refurbishments for your bed and breakfast.
While hotel refurbishment is part of doing business in the hospitality industry, that doesn't mean you have to invest all of your profits into repairs and upgrades.
Here are a few ways to complete B&B repair and renovation projects without spending too much money or investing too much of your time:
1.Work With Contractors Who Understand The Hotel Industry
Hiring the right project manager is critical to the success of your hotel renovation project. A project manager who is familiar with the hospitality industry will know what needs to be done for your particular project and can provide you with an accurate timeline.
After selecting a project manager, you will want to hire local contractors who have experience in the hotel industry and come recommended by other business owners. Reliable contractors allow you to have confidence in the work that is being done to your property.
It's important that you have details available to provide your project manager and contractors, as this allows them to fully understand the scope of the project and the results that you want.
2. Focus On Renovating One Unique Aspect Of Your Hotel First
Instead of attempting to refurbish your entire property at once, decide on one key area that you would like to focus on for your hotel upgrades. For example, at a B&B, you can redesign one room in your hotel and give it a new theme.
You might also consider changing your kitchen and dining area while at the same time implementing a new type of menu for your hotel.
A smaller renovation project gives guests a fresh perspective on your hotel, and it doesn't have to be as overwhelming for you.
3. Schedule The Renovation Project For A Convenient Time Of The Year
Be sure to plan any B&B repair projects or hotel upgrades for a time of year that is traditionally slow. If your B&B is located in a peak summertime destination, consider a late winter or early spring project date.
This allows you to complete your project when there are fewer guests around, and gives you an opportunity to promote the upgrades for the upcoming busy season.
A hotel refurbishment project might seem overwhelming at first, but remember that the results will be well worth the effort. Whether you update a room within your B&B to transform it into a honeymoon suite, or you are creating a more interactive or engaging lobby, you will be proud of the new look you have achieved for your property.
In addition, you will find that the renovation allows you to better promote your hotel, drive more traffic to your website and increase your direct bookings. You may even find that both bookings and profits increase in the months and years beyond the renovation.

Share with your community:
We recommend the following articles for you
Back to top