What is peak season?
Peak season in hotel industry parlance refers to the times of year that are most popular amongst guests, and are therefore the times of year that your room rates are at their highest and your property is at its fullest.
For hoteliers, peak travel season is all about making hay while the sun shines. By positioning yourself as the first choice for your target guest, you can charge a higher rates for your rooms – which guests will be more willing to pay given they are competing against so many other travellers.
Holiday periods are a busy time for everyone, and for a lot of people a mid-year break or festive period is the perfect opportunity to travel.
They may be visiting friends or family, taking a group trip, taking off on an adventure, or enjoying a romantic getaway. This is exciting for your business because it presents an opportunity to push the limits of your occupancy and cash-in on increased revenue.
Make more money during peak season with direct bookings
OTAs charge a 15-25% commission fee on every booking. With Little Hotelier's direct booking engine, you can keep that cash.
Learn more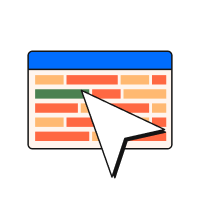 When is peak travel season for hotels?
To answer the question "when is peak season?", hotels should consider a number of local factors, such as the climate, local holidays and events, school terms and target guests.
When is peak travel season in different locations across the globe? While we can only talk in general terms, here is a quick rundown of peak seasons by continent:
Peak travel season in Europe
As a continent prone to quite cold winters, summer is peak season in Europe, particularly the multiple months of school holidays that most European countries give their students right in the middle of the year. Things then quieten down until the festive season, which represents a short but acute peak.
Peak travel season in Asia
A sprawling continent, peak seasons vary a lot across Asia. China and Japan tend to be busier in spring and autumn, when temperatures are most comfortable, while the Southeast Asian peak season stretches from November to February, spurred by good weather and European travellers escaping their winter.
Peak travel season in America
Summer in the USA, from June to August, is far and away the most popular time to travel, as great weather and school holidays align. Like Europe, America also experiences a peak around the festive season, which in some areas can stretch out to the Halloween and Thanksgiving holiday combo a couple of months before Christmas.
Peak travel season in Middle East
The Middle East has one of the least defined peak seasons of any destination around the globe. While summer can be extremely hot, it nevertheless sees plenty of European visitors trying to make the most of their holidays. Spring can be a more comfortable time to visit, though fewer travellers are able to get away at this time of year. The Northern Hemisphere winter can also be a great time to travel to particularly hot places like Egypt and the Persian Gulf.
Strategies to prepare for peak season in the hotel industry
When peak season is just around the corner, it's exciting – you're looking forward to welcoming guests and having full occupancy. However, you may also be worried about managing the increased workload that awaits you.
Here's what you can do to make sure you're 100% prepared for peak season at your hotel.
1. Review your length of stay restrictions
Length of stay strategies can boost your revenue when you expect a high volume of bookings coming your way.
Minimum length of stay
You apply a minimum length of stay when you anticipate a period of high demand followed by low demand. You accept longer duration stays and reject shorter duration stays for arrival. It helps you to increase occupancy during the slow period that follows (so that stays in the high demand period 'spill over' into the less demanding period).
Maximum length of stay
You apply a maximum length of stay when you expect to be able to sell out rooms at higher rates. You don't accept reservations at specific discounted rates for multiple night stays extending into the sold out period. Guests who want to stay beyond the maximum length of stay period can be charged rack rate for subsequent nights.
Closed to arrival
You apply closed to arrival dates when you have very high demand, so you expect to reach maximum occupancy through stay overs as opposed to new arrivals. You don't accept reservations for arrivals on the day in question, and only allow guests staying through from previous nights.
Remember that with all of the above, you need to be careful. If there isn't sufficient demand, or if these tactics are poorly executed, it could have a negative effect on your bottom line.
2. Review your rates & packages
Look around at the market – are your rates competitive? Or could you be underselling your rooms? During this time you need to make sure you've set the correct price point to attract a sea of incoming guests.
Packages also need to be tweaked to match the upcoming season. If it's an event of some kind, you can include tickets to the event in the room rate, as well as transport to and from the event.
Even if it's not an event, make sure you have packages set up for guests who want celebrations, leisure travels, and more catering.
3. Don't overbook as a strategy
Some accommodation providers deliberately overbook their rooms to anticipate cancellations. However, overbooking means that you risk double booking, which is not worth the risk. You come off as unprofessional and have to deal with upset customers (plus you lose time trying to rectify the situation).
Instead of overbooking, look to your cancellation policies to make sure you don't operate at a loss. A standard hotel booking system allows you to process credit card payments securely at the time of booking.
Not only do you get paid directly to your bank account at the time of booking, but having these details on hand will allow you to charge your cancellation and amendment fees if your guest changes their booking or backs out.
4. Track competitors
You can gain valuable insight from watching your closest competitors and capitalise on any opportunities. For instance, a change in their rates might be an indication of changing demand that you can also react to or if they are close to maximising occupancy you can then raise your rates as supply in the area decreases.
Ultimately, you can always be sure that you're putting your most attractive rates forward.
5. Diverse online travel agent channels
Having a diverse range of channel connections will give you a lot more options in terms of where you want to drive revenue from and also how much revenue you CAN drive.
Even though you pay a commission for OTA bookings, cutting them out of your distribution doesn't mean you'll increase your profit. Some third party businesses may prove more attractive than direct depending on the cost of guest acquisition.
Don't forget it's important to give your guests a perfect experience during their stay. This will help you gain more positive reviews, and the more you have the higher you can set your base rates.
Ways to increase occupancy in peak travel season
Basic rules of supply and demand mean the more rooms you fill, the higher the room rate you can charge, and the more money you can make during peak season.
Your desired occupancy rate will depend on your strategy—not everyone wants 100% occupancy due to the increased operating costs—but you'll certainly want to increase it during your peak seasons. Here's how:
1. Connect to a diverse selection of booking channels
When you connect to online travel agents, it's important to do some research. Travellers typically come from all over the world so it's very valuable to look beyond the four or five biggest channels and use different OTAs to target fresh markets. These might include some on a more local level or any that are specific to a demographic or type of holiday.
2. Create season-themed promotions
Obviously guests will normally expect some kind of deal to be offered when booking a trip. Promotions are a good way of assuring higher occupancy but are also a way to get more out of each individual guest. For example, they're great to offer to guests who have stayed with you before to ensure you get a direct, commission-free, booking.
Whether your property is located on a snow-covered ski slope, or a pristine, white sandy beach, determine what would attract potential guests to your property (skiing, sunbathing, scuba diving, etc.) and use that to appeal to your customers' senses and desire for that fabulous holiday experience.
3. Make sure your packages make sense
Seasonal holidays are the perfect time to mix up the packages that you offer, rather than sticking with standard or 'always on' offers. It's likely your guests will be super busy during their trip and want to experience as much as they can so build room packages that include activities.
4. Don't ignore the locals
Properties can often see an influx of guests who want a shorter break and opt for a 'staycation' in their own city or region. This will be especially prevalent in the COVID era. Consider offering a locals' discount and/or a package option, offering a reservation to a hard-to-get-into restaurant or a sold-out concert or play (if you are able to secure them). If not, just try to find ways to make locals feel special.
5. Use technology to help manage your bookings
Technology is the best way to ensure that your property has the most online visibility, and not all of it is as expensive or complicated as you might think! There are even providers who structure offers to suit seasonal properties just like you. This will allow you to manage all your rooms, rates, promos and payments in one place.
6. Mobile bookings
An important note about mobile bookings is that while they are becoming increasingly common they are also often for last-minute stays or next-day stays. This means you can sell rooms you previously thought you wouldn't by running promotions that focus on this group. Make sure your website is also equipped to give visitors a mobile-optimised experience.
By Dean Elphick

Dean is the Senior Content Marketing Specialist of Little Hotelier, the all-in-one software solution purpose-built to make the lives of small accommodation providers easier. Dean has made writing and creating content his passion for the entirety of his professional life, which includes more than six years at Little Hotelier. Through content, Dean aims to provide education, inspiration, assistance, and, ultimately, value for small accommodation businesses looking to improve the way they run their operations (and live their life).
We recommend the following articles for you
Back to top