Even if you've been in the hotel or hospitality industry for quite some time, there will always be some new technical terms to keep you on your toes.
So, if you're struggling with new hotel terminology or need some help deciphering hospitality jargon, we've put together a useful list of commonly used terms. Alternatively, if you'd like a comprehensive A-Z list of hotel jargon, you can check out our handy glossary. 
Make day-to-day hotel management easier
Operating within the hotel industry has its fair share of ins and outs, but your small hotel can be run more effectively and efficiently using Little Hotelier.
Learn more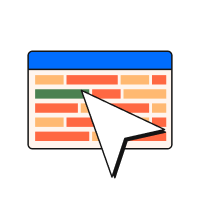 Most commonly used and popular hotel terminology
If you've been in the industry for a while, you will most likely know a lot (if not all) of these hospitality terms. But for those of you who are starting out, here are some hotel and hospitality industry terms that you should know.
1. ETA
This one is broadly used in general life but in case you didn't know, it stands for estimated time of arrival. In the hotel industry, this is mostly used as a rough guide of when a guest is expected to check-in. It can also refer to guests arriving for a specific event, or vendors arriving with deliveries.
2. Extended stay
This is hotel terminology for when a guest's stay is more than five consecutive days. Depending on the hotel's policy, an extended stay can sometimes mean that the guest is charged on a weekly basis rather than a nightly one.
3. BAR (or BFR)
Best available rate or best flexible rate. This refers to the lowest non-restricted price that guests can book.
4. Rack rate
This hospitality industry term refers to the basic rate of the room with no discounts applied.
5. BOH
This stands for back of house which refers to any staff or operations that have little or no direct contact with hotel guests. Back of house roles in a hotel can include kitchen staff, human resources, accountants, maintenance supervisors and so on.
6. FOH
This stands for front of house, which means anything that is customer-facing regarding the hotel. Front of house staff include receptionists, concierge, porters, room service and so on. Front of house areas include common spaces like the reception, lobby, bar, and lifts.
7. MLOS
This stands for minimum length of stay.
8. OOO
This means out of order and is probably one of the most common terms used in the hospitality industry.
9. SOP
This is an acronym for standard operating procedure.
10. PAX
This is hospitality industry jargon for the amount of people in a booking or event. For example, if your events room had a party booking with 20 guests, you would call it a 20pax event.
11. Booking engine
This refers to an application or system where customers can book rooms. Booking engine usually refers to the hotel or company's own website, whereas "booking channel" usually refers to a third party booking website.
12. PMS
This stands for property management system, which is a software tool that allows you to easily and efficiently manage your property's operations online, giving you more time, freedom, and control.
13. Channel inclusions
This term is used to refer to what's been included in the room rate — things like Wi-Fi, breakfast and so on.
14. CRM system
A customer relationship management system is software that helps the hotel to communicate and engage with customers. This is more of a tech term as opposed to hotel industry jargon, but it may crop up quite often.
15. F&B
This stands for food and beverage and usually refers to the hotel bar and/or restaurant.
A helpful tip…
Most of the acronyms and terms used in the hotel industry won't make sense to anyone outside of the hotel or hospitality bubble. So, if you work in a customer-facing or front of house role, it's best not to show off your new-found vocabulary in front of guests.
Hotel management terminology
If you're stepping up to manage a property or own and operate one yourself, you may want to start familiarising yourself with the hotel management terminology below.
16. Comp set
Short for competitive set, this refers to a list of the hotel's main direct competitors.
17. Inventory grid
This refers to where information is kept about the management of day-to-day pricing, availability and restrictions.
18. NRB
Negotiated rate business refers to clients or accounts who have agreed on a special rate with the hotel. This is particularly common for hotels that are part of a wider brand or chain as companies tend to have a negotiated business rate across multiple locations.
These arrangements are beneficial for both the hotel and the client. While the client gets a reduced rate for their bookings, the hotel gets a greater volume of bookings on a repeat business basis.
19. KPI
Key performance indicators are measurable outcomes that can demonstrate how well the hotel is performing.
Some examples of hotel KPIs include:
Average daily rate (ADR)
Revenue per available room (RevPAR)
Average length of stay (ALOS)
Occupancy rate
Online reviews
RevPAR Room Type Index (ReRTI)
Market penetration index (MPI)
20. OTA
Online travel agents can bring in a lot of revenue for hotels. As you step into a managerial role, you will most likely learn more about the relationship between your hotel and the OTAs that they partner with.
Hotel revenue terms
Hotel management and hotel finance management are closely intertwined. As such, many of the hotel management terms and hotel revenue terms used will be the same.
Some management roles such as Hotel General Manager, Operations Manager and Night Duty Manager oversee some of the financial aspects of running a hotel while also managing the day to day operations. Meanwhile, some roles are purely focused on the financial aspect.
Some common roles focused on hotel finances and revenue include:
Sales manager
Revenue manager
Purchasing director
Accounting manager
If you're keen to get more technical with the way you manage your small business, here are some of the hotel industry terms you'll need to familiarise yourself with.
21. Demand based pricing
This refers to the shifting of rates and prices depending on how the market is performing. A common example of this is raising room prices around the holidays.
22. Dynamic pricing
Dynamic pricing is another term for demand based pricing. This practice can also be referred to as fluid pricing and market-driven pricing. So, if you hear any of these terms in the hotel industry — they all mean the exact same thing.
23. Rate fences
This term is used in the hotel industry to refer to restrictions or requirements put in place around deals and discounts to safeguard the hotel's profits. So, for example, if you're offering a discounted price for a room, it should come with the caveat that they book in advance or pay a non-refundable deposit.
One good example is if you have a regular influx of business travellers who only book one or two days in advance. They provide you with good revenue but they don't fill the hotel. In order to attract new business, you might want to offer a flash sale or discount. However, if you reduce your prices across the board, you'll miss out on some revenue from your business travellers for no reason. Putting a caveat in place that you have to book 3 weeks in advance to get the discount will ensure that you get new business from advance bookers and still be able to charge the full amount to your business travellers.
So, when utilised properly, rate fences can help to generate new business from deals and discounts, without having to compromise on regular profits.
24. ABVPOR
This is one instance where the acronym is almost harder to say than the term itself. It stands for average booking value per available room. To calculate this figure, you must subtract your cost per occupied room (CPOR) from your average daily rate (ADR) and then multiply that by the number of occupied rooms.
Again, it's highly unlikely that your boss will ask you to figure this out when you've just stepped up into a junior management role, but it's still good to know what it means.
25. Forecasting model
This refers to the statistical pattern and methods used to predict future demand for rooms as well as the ultimate revenue. This involves analysing previous data to make predictions about the future. So, for example, if the hotel has been fully booked for a specific event in the past, it's likely that demand will be high the next time that event occurs.
Accurate forecasting helps to make sure that rooms are priced accordingly but it also helps to make sure that the hotel is appropriately staffed during busy periods.
Alphabetical hotel industry terms glossary
Whether you're new to the industry or stepping up into a more senior role, we hope that our hotel terms dictionary has been helpful. For an even longer list of terms used in the hotel industry, check out our full A-Z hotel glossary.
Alternatively, if you've recently started a small business, check out our hotel terminology glossary tailored for small accommodation provides.
The importance of hotel terminology
Understanding all of the relevant hospitality terms and definitions in the hotel industry will help you to better perform at your job, work more efficiently with colleagues, and communicate more effectively with important external stakeholders. Whether you're stepping into a more managerial position or starting your own hotel business, having access to the relevant hospitality industry terminology will allow you to negotiate deals with confidence and make a good impression on staff and stakeholders.
Having said that, don't worry too much if you don't know what something means – especially if you're starting in a new position.

By Dean Elphick

Dean is the Senior Content Marketing Specialist of Little Hotelier, the all-in-one software solution purpose-built to make the lives of small accommodation providers easier. Dean has made writing and creating content his passion for the entirety of his professional life, which includes more than six years at Little Hotelier. Through content, Dean aims to provide education, inspiration, assistance, and, ultimately, value for small accommodation businesses looking to improve the way they run their operations (and live their life).
We recommend the following articles for you
Back to top