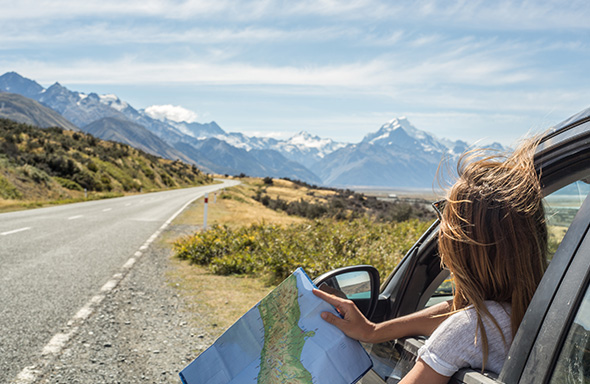 Today's guests are looking to see that you're B&B is well reviewed on TripAdvisor, is active on social media, and that your online booking process is seamless and mobile friendly.
However, there is also great value to be found in offering that 'something extra' to a customer's trip that differentiates your property from all of the ordinary and outdated destinations.
Today's guest is evaluating the experience of a B&B just as much as quality of the bedding and how delicious breakfast will be.
It's this growing desire for authenticity that has led many travel brands to focus their marketing on 'experiential' aspects.
Take for example "Experience The Philippines", The Philippines Department of Tourism Commercial 2017: 
https://www.youtube.com/watch?v=A3xeB4-qv8I
Here are the kind of experiences travellers are looking for today…
#1 A New Adventure
According to TripAdvisor, 69% of travelers globally planned to try something new in 2016, and in addition, 47% of travelers chose their destination because of the people and culture. This means over half of travelers are searching for something out of the ordinary, and this is something B&Bs can easily capitalise on.
Connect with your local tourism office to investigate possible packages you can create in your area such as; hiking, snorkelling, quad biking, skydiving, canyoneering, helicopter rides, or four-wheel driving.   
You can then use these in your email and social marketing strategies to appeal to adventurous spirits, and more directly the 1 in 5 travelers who say they'd choose a destination because of a special offer or package.
#2  Spend More To Get More
Upselling extras is an easy way to increase your B&B revenue. Surveys show that travelers are happy to spend more money as long as they consider it to be worthwhile, with 72% of millennials spending extra on experiences.
In 2016 a third of travelers planned to spend more on their travel; 49% planned to do so because they deserve it and 31% because it is important for health and wellbeing.
Increase your RevPAR by offering a variety of add-ons during the booking process and upon arrival.
#3 Staying Healthy
On average, fitness ranks as the second or third priority for travelers when weighing up and choosing a hotel.
It is a critical component to customer satisfaction, and if your location doesn't have options for physical activity, it is wise to consider opening a gym.
If you do decide to create a B&B gym be sure to:
Keep it clean and safe.

Make use of the space you have but make sure you have enough space for guests to move around freely

Think about the flooring – carpet and rubber are generally not recommended .

Stay within budget or purchase cheaper equipment like a few dumbbells, barbells, exercise balls, stretching mats and resistance bands.


Back to top