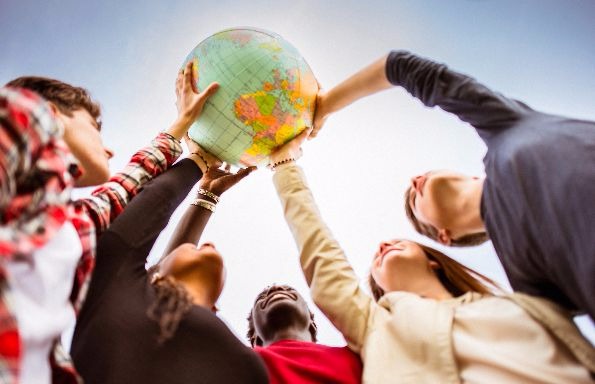 At any given time customers from around the world could be be browsing the web looking for a B&B just like yours. But you don't need a large marketing budget to connect with them!
Here are some handy distribution and marketing tactics to ensure your B&B is reaching its ideal markets…
Widen Your Distribution To Attract New Markets
Take the guess work out of channel management
Online travel agencies and metasearch sites account for almost 20% of all bookings online so if you are not on as many channels as needed you could be missing out on revenue opportunities. Don't make the distribution mistake of limiting yourself to two or three OTAs.
If you are still using manual methods to manage inventory then increasing channels may sound overwhelming. Manual processes are unreliable, time consuming, and put you at high risk of disappointing your guests with double bookings because your true room availability is never quite clear.
Channel managers allow small properties to give booking sites their up-to-date rates and inventory by using pooled inventory from direct bookings on your website, third party booking sites – like Facebook – and bookings at your point of sale.
To stay on top of your B&B distribution strategy you'll need the help of a clever channel manager that ensures your inventory is automatically being displayed in all the right places at all the right times.
Using OTAs will not only increase online bookings, but also direct bookings by encouraging 'The Billboard Effect'. Entice global markets to book direct by offering different languages and currencies on your direct booking engine.
Monitor your inventory performance
Selling in the right price at the right time is important. Seeing how much revenue is coming in from connected online booking websites is vital for B&Bs to manage their inventory distribution.
Use reporting to gain insights on how each channel is working so you can optimise distribution according to demand
Set the right price for your markets by measuring things like best performing booking sites, direct bookings and which deals or promotions are working best.
Market Intelligently To Drive Conversions
Your SEO is responsible for capturing your market in organic searches. Here are some tips to improve your B&Bs search engine visibility:
TIP #1 – Be Creative
Create website content that represents your specialities and has keywords placed throughout. Always provide as much relevant information for travelers as possible. The more they can find on your website the happier and more familiar with your property they'll be.
TIP #2 – Prioritize Weblinks
Bump-up your rating by using high quality, contextual, backlinks from authoritative sites.
Backlinks are incoming links to a webpage that directly affect the page's ranking. Remember, it's not the quantity of backlinks, but the quality.
TIP #3 – Manage Online Reviews
Make sure you are visible on review sites. It's estimated that reviews are responsible for 9.8% of the total SEO ranking factors, which means that they can't be ignored during SEO.
In addition, being listed on on Google, TripAdvisor and Yelp, as well as any other popular directories in your region will especially help with long-tail keyword traffic.
Make sure to regularly ask guests to give you reviews so your rating stays relevant.

Share with your community:
We recommend the following articles for you
Back to top