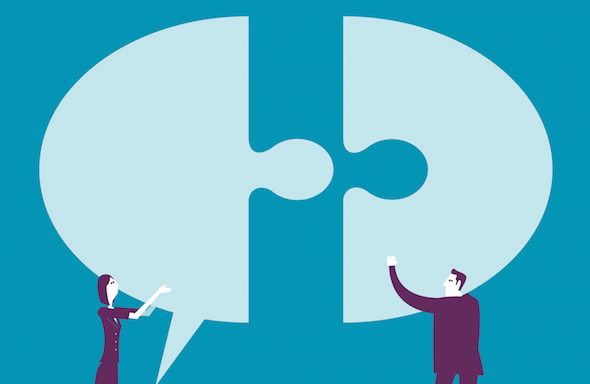 What kinds of strategic partnerships will help you distribute your bed and breakfast's rooms to international guests?
Besides selling directly on your own website, you should definitely look into distributing your rooms through the following avenues.
Government websites of your region
For example, accommodation providers in NSW would list on VisitNSW. This allows travelers visiting the site to learn about your business and potentially book with you.
Costs will vary depending on the state organisation. Usually, the listing will be free, but they will charge you either per click through to your website, or a percentage of commission per booking referred through the site.
Visitor Information Centres (VICs)
Each region will usually have its own brick and mortar Visitor information Centre, where travelers can get free information on things to do and places to stay in a particular area.
In the UK, they are known as Tourist Information Centres. Click here to see an example of a VIC in Cambridge.
The purpose of a VIC is to make sure that tourists have a pleasant experience. As such, they book accommodation, tours, and transport on behalf of visitors completely free of charge.
The cost to you varies from one centre to another. They will usually charge a commission per booking, but in some cases, it will be completely free of charge.
Retail travel agents
Retail travel agents are travel agents operating in physical locations (for example, think of Flight Centre and STA Travel in Australia, and Virgin Holidays in the UK).
Their customers can walk in or give them a call to discuss all elements of booking their trip, including accommodation. While it is true that their market share is being challenged by the convenience of online travel agencies, many people who have complex itineraries prefer to speak to a person to get all the elements of their trip organised.
Travel agents will certainly charge you a commission per booking, because it's how they get paid. The level of commission is worked out by you and the agent, but it's typically 15% or more. The more you pay them, the more they will be motivated to sell for you.
Online Travel Agencies (OTAs)
Many of today's travelers prefer to book accommodation online, heading to online travel agencies to do so. Sites like Booking.com and Expedia are at the top of the list (ebizmba).
These sites spend tons of money on marketing, bringing your business exposure that you simply could not achieve on your own.
While potential guests are comparing property prices against each other, OTAs can create a sense of urgency to book your property in. In real time, they pull from your live inventory and show the person browsing exactly how many rooms are left, and how many other people are also looking at the property.
It's these kinds of smart marketing tactics that make partnering with OTAs a great idea.
OTAs will charge you a commission per booking, but for every new customer it brings you (that wouldn't have found you otherwise), it's probably worth it!
Coupon sites
Discount coupon sites are another way to get people to book with you. Travelers on a budget will be on the lookout for discounts for accommodation in the area they're going to.
The only drawback is that discount sites never know where or when a person is traveling. They simply have a digest email for travel deals that they send out.
However, it's still a good opportunity for you to get exposure for your business, and fill up your rooms during low season or at the last minute. The recipient could coincidentally be going to the area, or they may know someone who is and will share the deal with them.
Coupon and discount sites will take a percentage of each deal sold – and it may seem harsh on top of the discount you're already giving – but you can consider it a marketing cost.
Meta search sites (aka review sites)
Meta search sites are very similar to OTAs. They have the same goals in terms of attracting travelers and getting them to book something in, but unlike OTAs, they simply facilitate the booking – they are not the point of contact for people who book through their site. Meta search sites also have way more user generated content than OTAs, like guest photos and reviews.
Top examples include TripAdvisor and Google, which allow your potential guests to book directly with them, while displaying guests' reviews of your property.
TripAdvisor used to charge in a pay-per-click format, but now offer direct bookings in the same way OTAs do. The same is true for Google.
Tour operators
It would be wise to partner with tour operators who operate in your region to drive occupancy at your property. Why? Because they package and run multi-day tours which include accommodation, distributing them either via travel agents, or directly to consumers.
Striking a deal with them to be a part of their package will guarantee a stream of incoming bookings. In exchange, they may ask for a discounted rate.
To find them, attend travel trade shows. Many tour operators send out general queries when they're looking for new destinations to operate in.
Want to learn more about distribution? Download our comprehensive ebook:

Back to top