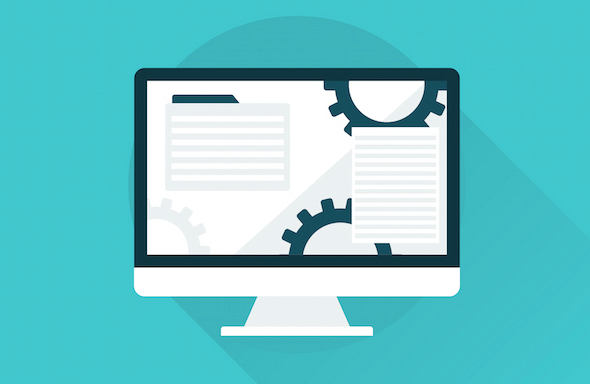 So you may have decided to create your very first bed and breakfast website – or perhaps it's just time for an upgrade.
You have several options available to you. You can invest in a custom-built site, use a website builder or use a content management system, otherwise known as a CMS.
The question is, which one should you choose?
We've broken down the pros and cons of each option, so that you can make the selection that is best for your bed and breakfast.
Custom-Built Site
Pros:
Investing in a custom-built site means that you will be getting a product that is truly unique and will set you apart from other local hotels in the area.
Many small hotel owners like that they can work with the designer directly in order to express their vision for the website.
Cons:
If there are any bugs that need to be addressed after the website has been launched, you will have to pay the designer to fix them.
You have to work with the designer in order to create a plan for updating the site that will keep it fresh and relevant.
Verdict: While you have more freedom and flexibility with this option, in the long run, this approach can be expensive and difficult to maintain.
Website Builder
Pros:
A website builder is a quick and easy option for bed and breakfast owners who want to keep it simple.
You can select a customizable design, allowing you to create a website for your hotel that sets you apart from your competition.
You can easily update your small hotel's website content by yourself.
This is a more cost-effective choice for many boutique hotel operators.
Cons:
When you select a template from a website builder, you run the risk of creating a website very similar to other hotels.
Your flexibility and control over your website will vary based on the builder that you select.
Verdict: There may be limitations in terms of flexibility, but it is probably the most efficient and affordable option for small hotels.
Content management systems (CMS)
Pros:
Content management systems give you the option of choosing a theme for your website.
You can have creative control at an affordable price tag.
There are hundreds of themes to choose from, allowing you to select the style that is right for your business.
Cons:
It can be overwhelming for you to choose a theme.
It can be time-consuming.
You will need to learn the system well in order to make changes.
Verdict: Unless you have plenty of time to dedicate to managing your website, it's probably too complex for a small hotel's needs.
Get on the website bandwagon
If you run a bed and breakfast, a smart-looking website is an absolute necessity for your business. Without a clean, user-friendly website, you simply won't be able to compete for today's savvy travelers.
Today's travelers actively use the Internet to explore accommodation before they ever make a reservation. Through the use of websites, social media and review sites, people can learn more about any given hotel through descriptions, pictures and comments.
Want a guest-converting website for your property?
Create a beautiful hotel or bed & breakfast website effortlessly and turn browsers into guests. Little Hotelier's direct booking technology is proven to convert guests far and wide! Learn more about it here.
We hope this post has brought you one step closer to understanding what's involved in building you website. If you would like additional advice with this, get in touch and one of our online booking experts will give you a free assessment of your property's online profile.

Once you have created a functional website with beautiful, high-resolution photographs that showcase your property, get ready to watch the online bookings pouring in!
To get more direct bookings, you need to make sure that you have a hotel booking engine on your website. Watch these demo videos to see how it works.
Back to top