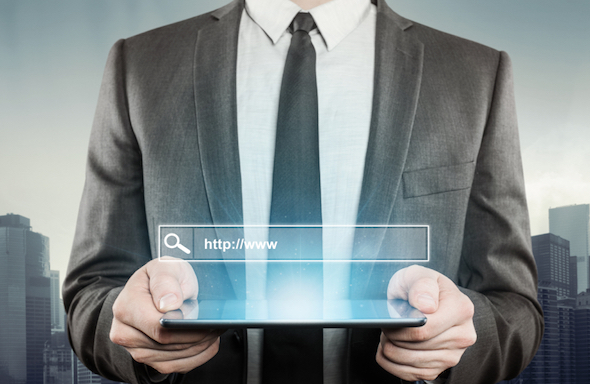 Your bed and breakfast needs a functional and responsive website. While this may seem like a significant cost, it's probably the most necessary investment for any business in the travel industry today.
More than 148.3 million travel bookings are made online each year, according to Statistic Brain. In fact, more than 57% of all travel reservations are made online.
So if you don't have a website, you are missing out on a huge base of customers who are interested in booking online. Here are the costs you need to be aware about when it comes to operating and maintaining your website.
The Cost of the Content Management System (CMS)
The cost of a content management system will vary from platform to platform.
The price may be calculated based on
the number of features available on the content management system,
the size and number of pages on your website, and
the amount of ads that you want displayed on your website.
It's important to select a system that offers predictable pricing, as this allows you to better manage your bed and breakfast business.
There are free content management systems available. WordPress is one of the most common free platforms that business owners use.
Compare the features that are available on the platforms that you are considering. Obviously, a free platform is going to have minimal features and minimal customer support.
If you are tech savvy and able to manage your own website, this could be a good option. However, it may be better to invest in a platform that has more features, as long as it's at an affordable price.
The Cost of Updating and Maintaining the Website
The cost of updating your website can be steep if you select a platform that makes it difficult to add content, change pages and insert fresh images.
If you can't do these updates on your own, you'll be forced to pay a developer to make the changes for you. This is an expense that many small accommodation providers wish to avoid.
Ease of use should be your top priority when selecting a content management system for your website, as this will reduce the overall cost of maintaining it.
You should be able to update your site whenever and however you want to. Adding widgets to your site or integrating it with your online booking engine should only take a few clicks, and the updates should be seamless.
The Cost of Your Hotel Booking Engine
Your hotel booking engine is the piece of technology that allows you to accept and process bookings online. There are a variety of booking software providers which you can choose from. However, as a small hotel, you will need to consider your needs and your budget.
The cost will be commission-based or monthly subscription, and any additional fees.
We recommend that you go with a booking engine that offers you the most flexibility.
Is a free trial offered? Test before you buy! On your trial, you'll be able to assess whether it has all the functionality you need.
Does it lock you into a contract? Choose pay as you go software to minimise risk if it doesn't work out for you.
Is pricing transparent and fair? Make sure there are no hidden costs.
Click here for more information on factors that can affect the price of your booking engine.
So, how do you pick the best one?
This is one of the most significant investments you will make in your business, so you will want to select the right platform.
Take the time to compare your options before you invest in a content management system.
List all of the requirements of the system and decide whether it will work in the long-run for your particular bed and breakfast.
Make sure that you can control your website and update the content as you see fit!
Your website is your online face to the world of booking guests, and it's the portal you will use to accept direct, online bookings, so don't feel bad about investing in it.
If you're looking for a website for your small hotel website, consider Little Hotelier. We can give your small hotel everything it needs to run profitably and efficiently – including a website.

Back to top