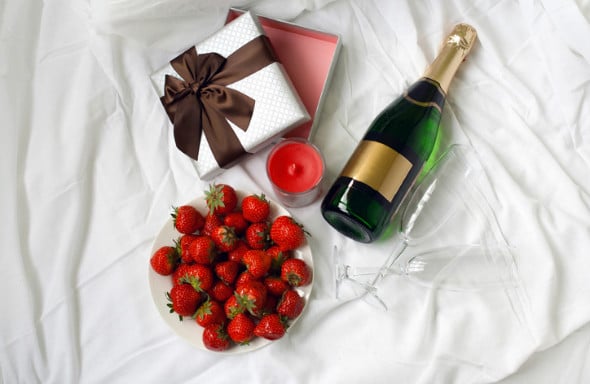 The end of the year is fast approaching, which means that you need to decide what you are going to do to promote your small hotel and attract new guests this year.
Small hotel packages and promotions are an effective way to increase your revenue while also generating buzz about your business.
When you design the right packages, you will find that it's easy to fill your small hotel to capacity.
Here are three package ideas for you this year:
1. Wellness Package
Wellness travel is trending amongst travelers worldwide, and it's particularly popular amongst Chinese travelers — the most powerful segment to attract. As a small hotel operator, you can create packages that allow people to enjoy healthy, restorative trips to your destination. You could partner with local spas or yoga studios in order to offer experiences along with a room at your property. You also might consider selling wellness extras, such as organic toiletries, massage chair access or aromatherapy options for the rooms. Wellness travel is appealing to people of all ages and backgrounds, so it's a valuable package to consider for your small hotel.
2. Adventure Package
Today's travelers prioritize the value of an experience over things that they can collect and bring home. This means that most people who are staying at your small hotel would prefer to try something new rather than bring home a T-shirt boasting the place that they have been. With this in mind, you should work with tour and activity operators in your region in order to offer adventure travel packages. Consider including kayaking tours, surfing lessons, mountain biking excursions or other adventures in your packages. When you add equipment rental, such as helmets, cameras or video equipment, you can continue to increase your revenue per customer.
3. Event Package
With this type of package, you should plan on scheduling several events at your small hotel throughout the year. If it's your first year trying an events package, consider a summer event package and a winter event package to start. Whether the event is going to be a wine tasting, cooking lessons with a local chef, or a concert with a band who plays cultural music unique to your region, you will be able to transform the event itself into an events package. Create special rates that give guests a discount when they buy tickets for the event while also booking a room. This is a way to attract local residents as well as travelers from other places.
Once you have decided on the packages you want to create, you need to begin promoting them.
You can use traditional advertising platforms, online marketing campaigns and your social media strategy in order to publicize the new and exciting packages that you have available.
While it's great to start off the year with a few new ideas, it's critical that you maintain an open mind and stay flexible as the months go on.
Study what packages are working well, and note which ones do not seem very interesting to your target audience. Make adjustments as necessary, and keep trying new things!
To stay informed of the latest industry updates and get access to the best resources for small accommodation providers, subscribe to the Little Hotelier blog today.

Share with your community:
We recommend the following articles for you
Back to top