For any property that relies on the ebb and flow of high and low periods of demand, it's important to make hay while the sun shines. If your property falls into this seasonal category we'll help you identify the main areas of focus for earning as much revenue as you can in the times when travel is in highest demand.
This blog will take you through some revenue management tips that hold true for all properties as well as some that will benefit seasonal businesses in particular. Let's get started!
Know and track your seasonal hotel revenue metrics
All successful businesses rely on collecting and analysing data to track performance. Your property needs to choose which key indicators to focus on to make more informed decisions.
Three success metrics you absolutely must use are:
Average daily rate (ADR)
Occupancy rate
Revenue per available room (RevPAR)
Here's a little about why they're important and why they'll help.
ADR
This is a measure of your average income of occupied rooms during a specific time period. It allows you to know the average price a guest pays per room at your property. Tracking this means you can compare revenue performance between months, seasons, or years to see when you need to improve.
When you identify the need to increase revenue due to a lower than normal ADR, you can create more upsell opportunities, invent new packages and extras, add perks for a price (e.g make some rooms pet friendly), or offer extended stay deals.
Occupancy
Healthy occupancy rates are crucial to ensuring your property stays successful. While you may not always want your hotel or B&B at capacity, the higher your occupancy rate the better. If a room is sitting empty for the night, you quickly lose revenue and you miss an opportunity to continue to grow your business. This is especially true for a seasonal business, which needs to capitalise on periods of high demand or risk failure.
To optimise occupancy rates with room rates, you need to have a strong idea of your competitive position in the market, so you can make adjustments that increase business and revenue, rather than lose it. If your occupancy rate isn't climbing like it should even when you're tapping into high demand periods and events, take the time to audit your booking channels:
Are you connected to enough channels?
Do some perform better than others?
Can you identify the reasons why and devise strategies?
RevPAR
Revenue per available room (RevPAR) has long been considered one of the most important figures to look at. It tells you the revenue per available room and creates a relationship between rates and occupancy to understand how your B&B is performing.
The most popular way to calculate it is to multiply your average daily rate (ADR) with occupancy. You will calculate your RevPAR according to a specific point in time (day, month, or year), and compare it across the same time periods (for example, RevPAR across weekends or holidays). You can expand on RevPAR to get an even clearer picture of performance by calculating TrevPAR – Total revenue per available room. This takes a more meaningful look at the profitability of the hotel by taking into account the total revenue of the property including the bar, room service, breakfast etc. It is calculated by dividing total revenue by the number of available rooms.
To help increase these metrics you could play with minimum and maximum length of stay restrictions, adding new room types and attributes, and enhancing your offerings with additional perks.
For a comprehensive guide to performance metrics at your property, check out this blog.
Don't forget to report on performance
It's one thing to understand and record revenue metrics, but it's another to make sure you're regularly reporting your findings and results to ensure you can maintain success. Frequent reporting will help you feel more in control of your operations – though managing revenue and optimising profit is a job that's never fully complete.
There are a variety of reports property owners and managers should run on a regular basis, including the transactions report, the booking channels report and the statistics report. However, it's challenging to manually generate these reports on a consistent basis, which is why it is necessary for operators to invest in the right property management technology. Selecting an all-in-one business solution will provide you with access to these reports along with many other valuable tools.
Put emphasis on extended length stays
Guests who are looking to stay for longer than seven to 14 days would be considered extended stay guests, and you can market specific products and amenities to motivate them to book with you. It's highly valuable to attract this type of guest, because you can safely guarantee revenue for a significant period of time.
You can also attract a different target audience to your traditional rooms. For example, you may be relying heavily on leisure travelers at your small hotel and have found out which types of leisure travelers book your traditional rooms. But with an extended stay room, you would be able to market your products to business travellers who may be looking for a home-like atmosphere during their next trip abroad that lasts for several weeks.
There's other advantages for guests too, like being able to secure a larger room with more amenities for an affordable price. Extended stay rooms are priced differently than traditional rooms, which makes it more realistic to stay in one place for several weeks or months at a time. Guests benefit from the atmosphere at small hotels too, where they can feel comfortable and get to know the people around them.
Use ancillary revenue to drive up revenue
Ancillary revenue is revenue generated by additional products and services that are offered at your hotel. It's useful because you can increase the revenue generated per customer without consistently raising room rates.
Here's a few hotel revenue ideas to consider:
Display local artwork and sell it to guests
Create experiences that are available for purchase at your property
Offer upgrades that may enhance the guest experience
Make products used at your property available for purchase
Partner with other local businesses to offer classes, shows, or services
Ancillary revenue can be a much better way to increase your profits without needing to hike up your room prices all the time.
Avoid manual tasks where possible
Juggling the needs of your business during the busiest of times is no easy task, and keeping an old routine could be costing you the best chance of running your property efficiently and successfully. Managing your business manually, by using notebooks or spreadsheets, has the potential to drain you of time and prevent you from making more revenue or focusing on providing your best guest experience.
Here are some vital details to consider:
When data and information isn't shared automatically or centralised into one convenient location, vital details can be missed. If information is misplaced, forgotten, or recorded incorrectly it can lead to some serious consequences.
When you run into problems managing an aspect of your business, you can often spend a lot of time trying to troubleshoot and solve it yourself. Meanwhile, you still need to keep on top of the day-to-day functions at your property.
Essentially, the one method you are using with manual management is the only method available to you. Options to try new things or make changes are limited because you have a very finite amount of data to refer to.
When you don't have a clear picture of what is happening, and what will happen, with the reservations and guests at your property you can often make misjudgements.
Traditional methods of managing the ledgers are unfortunately susceptible to error and damage. If you're using a program like Excel for example, it's very easy for data to get lost, misplaced, or corrupted. It also struggles to deal with large amounts of data, which makes it run very slowly.
Without the ability to process payments at the time of booking, some properties will allow overbookings to occur, to protect themselves from no-shows or last-minute cancellations. The obvious problem is that this poses a high risk of double bookings and disgruntled guests.
Manual management basically requires you to be at your property at all times, often stuck manning the front desk and the phones
For a complete range of tips on how to avoid wasting time and losing money to manual management, download our cheat sheet.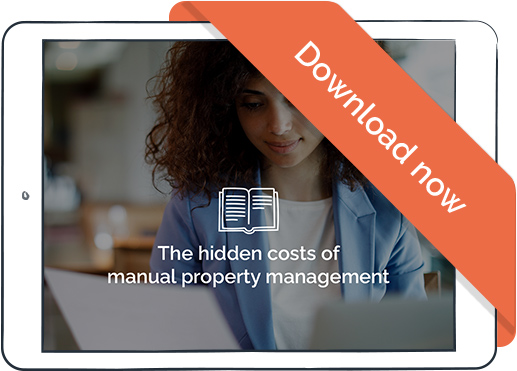 We hope this has given you plenty to work with at your seasonal property!
Back to top