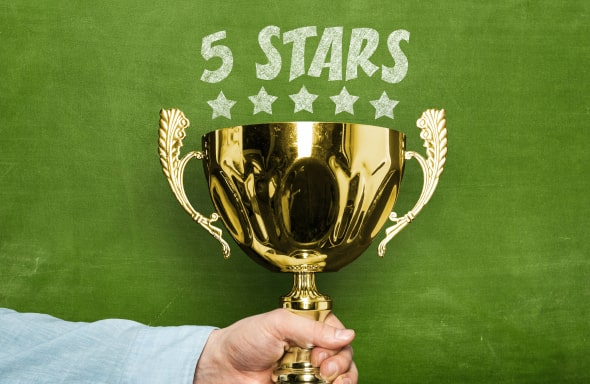 As a small hotel, you have probably always cared about your guests' experience at your property, and you value your high customer satisfaction rating.
Today, managing your customer satisfaction levels goes beyond simply asking them how their stay was upon checkout.
Now, you have to be constantly monitoring the online review sites as well as the reviews on your own website.
It's important to play an active role in your online reviews, and to appear as a friendly, responsible and professional small accommodation provider.
It might be tempting to ignore that one glaring negative review, but don't allow yourself to neglect your reviews and appear passive.
Here's why it's important to monitor your reviews and respond to them:
Travelers use hotel reviews as a resource when booking trips
Travelers trust and value hotel reviews because they feel they are honest and objective.
Many people will look to popular review sites, such as TripAdvisor and Yelp, in order to find out more information about any given hotel.
In addition to reading about the experiences that people had at a particular location, potential guests are often highly influenced by the photos that users post on these sites.
It can improve your Average Daily Rate (ADR)
If you have high customer satisfaction ratings, and you consistently enjoy positive reviews on the most reliable review sites, then chances are you are going to be able to increase your prices.
According to a recent poll conducted by TripAdvisor, 76 percent of travelers are willing to pay higher prices for a hotel that has positive reviews.
In addition to that, a hotel with good review scores will enjoy an increase in demand that can drive up the ADR as well.
(Use our free calculator to calculate your bed and breakfast's ADR.)
Travelers will use reviews to choose between 2 hotels at the same price
If given the choice between two hotels that have the same rate for their rooms on the same days, travelers are 3.9 times more likely to choose the one with better reviews on Facebook, Google and other popular sites (source).
When you manage your online reviews successfully, you will be able to grow your business and increase your direct bookings.
Want more tips on how to create an irresistible online presence? Download our free ebook!
Back to top