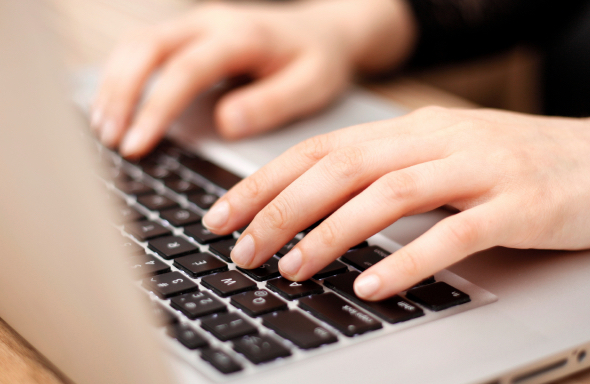 Hoteliers today are becoming increasingly aware that online guest reviews significantly influence the booking decisions of their potential guests. In fact, over the last 12 months, 81% of travellers said they found user reviews important so it's little wonder why.
Word-of-mouth is often considered the most powerful tool for any marketer and it is important hoteliers start treating online hotel guest reviews as exactly that –transparent, public comments or feedback straight from their customers' mouth.
Online hotel guest reviews represent an invaluable opportunity for small hotels to know what their guests really think of them, not to mention act as free advertising. Whether those opinions are positive or negative, bed and breakfasts, guesthouses and motels can use this valuable information to engage with their guests, increase travel customer satisfaction, identify operational problems and promote their small hotel to future guests.
On the other hand, if reviews are left unchecked or not responded to, online review sites can foster negative opinions about your small hotel in plain sight of your prospective guests.
The best way to ensure that online reviews become a positive drive at your property is to have a clear plan for how to deal with them.
Here's a best practice guide on how to manage your online reviews:
1) Ensure no more than a few people at your property are responsible for responding to online reviews.
This helps keep the tone and language similar and personal. Importantly, it means the responses sound more genuine, so you can start to create rapport with both your past and future guests online. For example, formal tone and language such as 'Dear customer' and a casual tone and language such as 'Hi %first name%' project a different message and perception.
2) Respond to comments quickly and regularly.
This promotes an image of engagement and helps in developing a relationship with your guests both on and offline. A quick response to undesirable comments, in particular, is crucial so as to minimise the negative impact they can generate.
3) Be appreciative of all guest feedback, both positive and negative.
When responding to a review, keep the following tips in mind:
Thank the guest for staying at your small hotel
Thank them for taking the time to give their feedback
Always keep a friendly and professional tone
Address any negative feedback and outline any steps you have taken to improve
Invite the guest to stay with you again
If more discussion is necessary, take the conversation offline, or invite the guest to write more in a private message or to your front desk email.
4) Ask your guests, especially satisfied customers, for their feedback and support.
Post-check-out email requests are a common way of doing this and can be easily set-up in an all-in-one booking solution.
Quick tips to encourage travellers to review your small hotel:
Exceed expectations and give guests a reason to tell others about their amazing stay
Be active on social media, TripAdvisor and other review platforms and encourage guests to follow and engage with you
Let guests know they have the possibility to review your property on social media or TripAdvisor. Try asking for feedback at the front desk or adding a link to your newsletter and post-stay survey. And all-in-one system can automate this post-stay email for you
Respond to existing feedback in a timely manner. Management responses can reinforce prospective guests' confidence that they are dealing with a hotel that will take care of their needs.
5) Do not offer compensation in online responses.
Compensation may be offered to the guest, if warranted, even if it is not made public. Encourage guests to contact you offline and, if compensation is justified, offer a promotion code, which you can set-up in your all-in-one booking solution system.
Online hotel reviews are not failsafe. As with all forums, they tend to attract the most extreme responses (i.e. from those who are either incredibly satisfied or dissatisfied with your small hotel), or simply those who are the most vocal and will make time to ensure their voice is heard.
But with 49% of travel customers refusing to book a hotel without reading reviews, they are an important part of getting booked online in today's competitive environment and cannot be ignored.
Following this best practice guide will help you to manage your online reviews with ease. It is a free booking avenue, so use it to your advantage!

Share with your community:
We recommend the following articles for you
Back to top