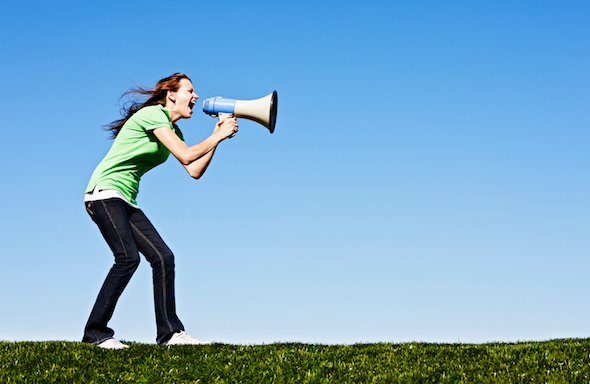 Any business is only as good as its reputation – and in a world that's becoming more digitally connected every day, managing your reputation is more complex than ever. Gone are the times when you only had to worry about word-of-mouth or print reviews.
B&Bs and small hotels live and die by the feedback they receive, and with more people willing to submit online reviews to websites like TripAdvisor and Yelp, it's imperative your property upholds a standard of professionalism and quality service. At the end of the stay, you don't want a guest to check out holding a grudge. When you do get complaints on-site (and even the most prestige property does), it's important that you deal with them correctly to make sure both parties are pleased with the outcome.
Of course, it also depends on the guest. In those cases where someone is upset because the ice is too cold, a resolution will be hard to find (and if you think that's absurd, take a look at this survey). However, many complaints can be resolved so the guest stays happy and you keep your property's reputation intact.
Join the blog for regular property management tips delivered straight to your inbox
Here's our seven top tips to manage guest complaints at your small hotel, bed and breakfast, inn or guesthouse.
1. Accept responsibility
Within reason, you need to acknowledge every complaint as genuine.
After all, the function of your property is to provide the guest with a satisfactory stay – and if they're complaining, then something has gone wrong.
Being dismissive of a complaint – even a small one – is the worst thing you can do and it will often exacerbate the situation.
You do not have to admit culpability, but apologising to the guest in a sincere manner is a good first step to initiating a positive conversation.
2. Diffuse any tension
Some guests can be volatile, unpredictable, and emotionally charged. Do your best to remain calm and pacify them.
Listen carefully, make eye contact, use their name, and take notes about their problem.
All of this will convey that you are taking their concerns seriously – hopefully convincing them to work with you to find a solution.
It is also a good idea to separate the affected guest from others in the hotel, and restrict the responsibility of resolving the issue to as few staff as possible so there are no miscommunications or further problems.
3. It's an unforeseen process, not a conflict
Too often both parties treat this kind of interaction like a battle they need to win, which is the most unhealthy approach to take.
It's important that you don't get defensive, and you must not place any direct blame on the guest or insult them. Treat the situation like any other task at the hotel, following a process to a successful conclusion.
You and the guest need to be listening to each other. Clarify any trace of uncertainty you have with them and make sure they're on the same page as you.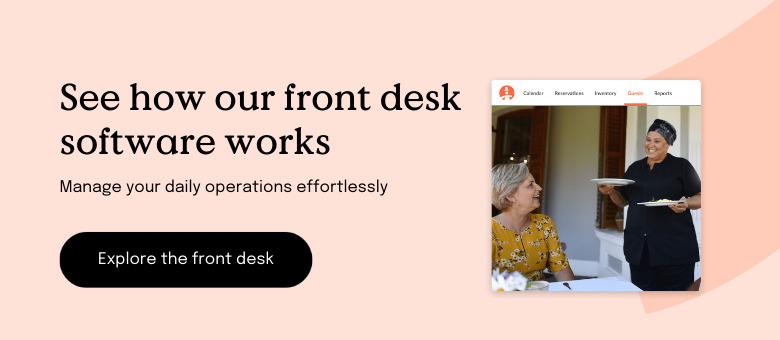 4. Understand what the guest wants
Don't be afraid to delve deeper into the issue.
Once the guest is more relaxed, ask them some questions to gain a better understanding of how you can help them. They might be complaining about slow internet, but only because they are having trouble Skyping a loved one back home.
Knowing the exact nature of their grievance will give you more options, allowing you to placate them faster and to a more satisfying degree.
5. Try to settle on a mutual outcome
Although it's true that 'the customer is always right', you don't want your hotel to suffer with every complaint that raises its head.
Guests will likely go for the jugular to get the best result for themselves, but you cannot simply bow to every request. If a guest demands a refund but you have a 'no refunds' policy then you cannot give it to them.
Rather, there are many non-financial solutions you can offer, depending on the type of complaint.
If it's something that can't be immediately fixed you might offer some form of compensation, like:
An upgrade;
Extras at no additional cost;
Free use of certain amenities; or,
An extended check-out time.
6. Make it snappy
Ideally, you want to extinguish a fire as quickly as it starts. The quicker you deal with something, the less likely it is that the guest will leave a negative online review afterwards.
Most of the time, guests will be appreciative of honest acknowledgement and quick action. You want the complaint to be the furthest thing from their mind once their trip is at an end.
7. Follow-up
Once you have successfully reached a positive result for both the guest and your hotel you need to follow-up.
Once the dust has settled, ask them if they're happy with the way the complaint was dealt with, if there's anything else you can help them with, and any other feedback.
You can also do this after their stay via phone or email. Following-up is important if you want to encourage return business and discourage negative online reviews.
In a world that is increasingly dominated by online reviews, ensuring your guest leaves your B&B or small hotel satisfied has to be your top concern.
Share with your community:
We recommend the following articles for you
Back to top