Many small accommodation providers wonder how Booking.com can help them to get more online reservations for their bed and breakfast, inn, or guest house.
To find out, we went straight to the source. Here are key insights from Stephen Thresh, Regional Director APAC, Booking.com.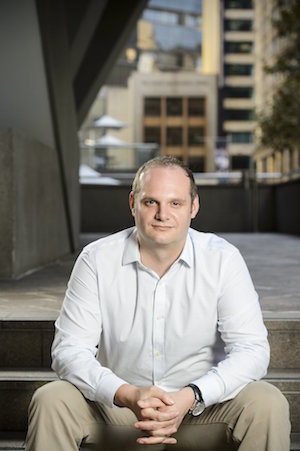 Stephen has over 13 years' experience in the online travel industry. In his role, he oversees the teams based in local offices across South Asia, South East Asia and Oceania, working with Area Managers to ensure Booking.com provides the best service to hotel partners.
What differentiates Booking.com in the online space from other providers?
The idea behind Booking.com is very simple. We provide an online platform where hotels and other types of accommodations make their rooms available to prospective guests from all over the globe, and to facilitate the resulting reservations.
Booking.com is unusual in the online accommodation reservation sector. Unlike most competitors, we leave our accommodation partners to manage their relationships with customers. Booking.com delivers its service according to an 'intermediary model', meaning that:
Properties remain the sole vendors of their own services.
Prices are set exclusively by property owners, who enter and update them directly on the Booking.com platform via an extranet.
In general, guests pay for their rooms at the property once they've completed their stay.
Properties only pay commission to Booking.com once the room has been stayed in and paid for – which facilitates the properties' own cash flow.
This differs from the 'merchant model' used by many other providers, in which the provider buys rooms from hotels and other accommodation types and sells those rooms on to customers, on the provider's terms. Independent hotels and other accommodation types tend to prefer Booking.com's approach over the traditional merchant model, which limits their flexibility.
Can you please provide us with tips on how to attract and convert travelers online through your booking site?
One of the biggest tips we can give is to provide excellent photographs of your property. We have seen that properties with great pictures get higher click through rates and conversions.
We usually ask our hotel partners to provide us with at least 24 pictures that include a bed, bathroom, lobby and other facilities and they should be at least 2048 x 1536 pixels.
Also, the better the service at the hotel, the better the guest review will be, which in turn will help give your hotel a higher ranking on the Booking.com site.
What are the key traveler trends to look out for in 2015 for small accommodation businesses?
Mobile is transforming the travel industry by allowing bookers to be increasingly spontaneous in planning their accommodations. We have seen a steady increase in mobile bookings overall and particularly in last minute bookings made via mobile.
This led us to develop our new app Booking Now, which allows customers to find accommodation that suits their specific preferences in any location within 48 hours of staying there. In 2014 we saw that more than half of all bookings within 48 hours were made via mobile.
It is therefore important for hotels to ensure their availability and prices are kept up-to-date on Booking.com in order to meet the demand of customers who are booking spontaneously, no matter what platform they book from.
Are there any offers small hotels should consider to get more customers over the line?
There are certain options that Booking.com can offer to help a property get more customers over the line.
Secret Deals is an option that allows our hotel partners to offer deals to an exclusive and loyal group of Booking.com customers across various channels including Booking.com account holders, newsletter subscribers and all mobile app users.
How can Booking.com assist small accommodation owners with their overall distribution strategy?
Booking.com allows consumers worldwide to compare and choose between over 650,000 different accommodations, including hotels, resorts, villas and guest houses. All accommodations, big or small, can sell rooms through Booking.com for a reasonable cost.
Each of our hotel partners receives:
Listing on an online reservation system accessible 24/7 everywhere in the world.
A description on both the website as well the various mobile apps of their property and services in up to 42 languages, giving a global reach otherwise impossible for many properties.
Powerful online marketing tools to increase their visibility to a global audience.
Verified consumer feedback in the form of reviews (about 70 customer reviews per accommodation on average).
Access to new emerging distribution channels, such as mobile apps.
Click on the button below to register with Booking.com.

Share with your community:
We recommend the following articles for you
Back to top