What is Innkeeping?
Innkeeping is the practice of owning and/or managing an inn, providing services such as accommodation, food, and beverage.
Keeping an inn is a full-time commitment to a specific lifestyle that revolves around personal interaction, physical work, and administration.
This blog will give you the full rundown on operating an inn and all the tips you need to succeed.
Manage your inn effortlessly with Little Hotelier
Use Little Hotelier's all-in-one software to get your property online, save time, boost bookings, and increase revenue
Learn more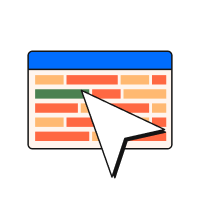 What is an Inn?
An inn is an accommodation establishment that usually offers rooms, food, and beverage services. Generally, inns provide a relaxed atmosphere for guests, and can be a way to escape the world and reconnect with one's self or with nature. They are often located in country and rural areas that are quiet and peaceful, but can also be found near highways.
Inns have a long history, dating back to mediaeval times, and are still a favourite with many travellers who want comfort, simplicity, and relaxation.
What is the difference between an Inn and a hotel?
Today, 'hotel' and 'inn' are commonly used interchangeably, since 'hotel' has become such a universal term to describe accommodation properties.
In the traditional sense however, there are some key differences:
Hotels are more often in city or town areas
Hotels usually offer more extensive amenities, such as pools, spas, gyms etc
Hotels have star rating systems, whereas inns do not
Hotels have larger teams of staff, where inns are often operated by a handful of people
Inns are mostly quaint single or two-story buildings with a limited number of rooms
Inns are commonly more affordable than a hotel
Inns attract predominantly leisure guests, while hotels can be more mixed
Inns can be better positioned to give personal attention and service to every guest
So, what are the benefits of innkeeping?
Why should you consider Innkeeping?
While innkeeping can be an intensive full-time lifestyle with plenty of challenges, it can also be extremely rewarding.
Some reasons to be an innkeeper include:
Running your own business
Giving guests a homely, comforting, experience
Having human connections
Learning new skills and gaining valuable experience
Live a unique lifestyle
You can also make money from owning or running an inn. While you may not drive huge profits or 'get rich quick', with the right strategies and tools you will be able to sustain yourself comfortably.
But money should not be the only reason for you to consider innkeeping. It should also be because you have an entrepreneurial spirit and a love of people.
Owning an Inn: Is it right for you?
A lot goes into owning an inn, or any small accommodation business for that matter. There are things you have to know about yourself, there are things you have to learn, and there's a constant need to be improving. It might help to look at the current demographics of innkeepers to see how you match up.
Before you begin your journey, here are four things to consider:
1. What are you good at?
Knowing your strengths and weaknesses will allow you to decide if owning an inn is right for you in the first place. For example, do you thrive on work and constantly being busy? Are you energised by human interaction? Do you have a natural gift for admin and finances?
2. Who else is involved?
Will you be doing this alone or with a partner? Do you have children? How many staff will you need, if any? There are both challenges and rewards involved for those around you when you are the leader of a business like an inn. Make sure you are able to balance all your responsibilities.
3. What do you know?
If you're not experienced and are starting from scratch, it's important to get up-to-date with what's happening in the industry and what best practices are. You'll eventually need to have a broad range of knowledge.
4. What's your personality type?
Innkeeping is all about the people; guests, staff, suppliers and more. And it's also about decision making. So it's important that you have a personality that can be patient and good natured, but also be able to be decisive and firm when needed.
How to start and open an Inn
Getting an accommodation business off the ground is a big lift, even if you're starting and opening a small property like an inn.
You'll likely need some funding to start with, a solid business plan, and a lot of motivation to get the ball rolling. Here are some of the most important steps to take.
1. Research about innkeeping
This is the only place you can start. Before you can make any decisions, you need to be informed. Here's what you should uncover during your research:
Is there demand in the location you want to operate?
Will it be best to buy an existing business or create your own?
How much will it cost to get started?
What do guests expect of modern-day inns?
What similar businesses are doing in terms of their services and prices
2. Licensing your inn business
Of course, you need to be sure that you have permission to run an inn, and run one in the location you've chosen. You also need to ensure you're following all the rules when it comes to the services you offer on-site.
Given it can differ from country to country, region to region, and state to state, it's a good idea to talk to your local government to find out everything you need to know.
3. Make your space truly 'yours'
Once you have your property, it's important to stamp your own brand on it. Attracting customers will always be crucial so think about your unique selling points and what will stand out to prospective guests.
Play to your strengths and focus on value for money, since this is what will keep customers coming back each time they are travelling through.
4. Advertise your inn
Bringing guests through the door is the only way to make your inn business sustainable. To capture the attention of travellers make sure you:
It's also important that the initial flood of guests that you receive have a great experience. This way you can encourage them to leave reviews for your property, which will in turn entice other travellers to stay with you.
How to develop an Inn business plan
Developing a business plan for an inn is very similar to a hotel business plan, for which you can find a full guide on our blog.
Here's the process that you can follow:
1. Summary and overview
This will detail your vision, mission and goals for the business. For example, you might have a vision to make travellers happy by making it a mission to provide them an ultra comfortable room to rest, with the goal of welcoming x amount of guests each year.
2. Analysis
It's important to document your analysis of the industry, your competitors, and your ideal guests so you know how you can gain an edge and succeed long-term.
3. Your services
This is about identifying the benefits your property can offer guests. It will involve the size, location, and age of your property; what amenities you have such as a restaurant, pool, games room etc; and your proximity to attractions and events to name a few examples.
4. Operations
How will your property function? This might include your budget, how you will advertise, how you will sell, and also how you will build brand trust and loyalty.
5. Revenue
What do you need to break even, and then profit? What's your operating budget? What prices will you set for your rooms and services?
Best practices when running an inn business
To ensure ongoing success, you'll need to stick to some standards and best practices at your inn business. Here's a list of what you should be focusing on to make guests happy, earn money, and operate your property smoothly.
1. Small properties need small touches
When you're a host that is hands on and has a lot of contact with guests, many small gestures and personalised touches can go a long way. For example, a warm, freshly baked homemade loaf of bread and spreads can be the perfect snack for guests who have just arrived.
2. Be authentic
Lean into the homely nature of your property and don't stress about being too 'professional' or 'corporate' like a bigger hotel. Let your personality shine through, because that's what inn guests want out of their host.
3. Teach yourself and upskill
Since you might have a small budget, you don't want to be calling a tradesman every time something goes wrong or you need to touch something up.
Some DIY basics will really come in handy if you need to perform minor maintenance such as painting, cleaning, or fixing door and window hinges. If something serious does go wrong, such as plumbing, you should of course call a specialist.
4. Make first impressions count
Travellers will form an opinion of your property in a matter of seconds after finding your website or viewing your profile on a booking website. This is why it's so important to have a beautiful photo gallery to show off.
5. Focus on cleanliness
If there's one thing you need to do to reduce negative reviews, it's to make sure your property is clean and hygienic. Guests aren't expecting five-star facilities but they will want value for money and they expect clean and comfortable rooms. If you give them that, it's half the battle won.
6. Integrate yourself within the local community
It can be mutually beneficial to connect with other businesses in the area and participate in local community activities. Not only could you get some extra guests out of it, but you can also help your existing guests have a better experience.
7. Make website navigation and booking easy
First of all, your website should be 'responsive' so that your website will automatically adapt to all kinds of screen sizes like tablet, mobile, and desktop. Then, make sure that your website's structure, navigation, and messaging are as easy and useful as can be. Anticipate all of the questions that travellers may be asking.
To avoid the loss of a potential guest, you should also reassess your guests' experience when it comes to making an online booking. An online booking engine will allow guests to make fast and easy bookings and payments.
By Dean Elphick

Dean is the Senior Content Marketing Specialist of Little Hotelier, the all-in-one software solution purpose-built to make the lives of small accommodation providers easier. Dean has made writing and creating content his passion for the entirety of his professional life, which includes more than six years at Little Hotelier. Through content, Dean aims to provide education, inspiration, assistance, and, ultimately, value for small accommodation businesses looking to improve the way they run their operations (and live their life).
We recommend the following articles for you
Back to top