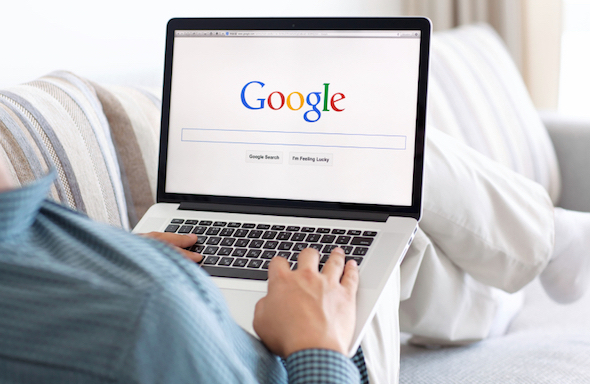 Google has been making headlines recently thanks to all of their moves in the hotel space. Here are the latest updates, as well as how it impacts your small hotel.
Google quietly adds instant booking
Similar to TripAdvisor's Instant Booking setup, Google is now allowing travelers to book and pay via Google, instead of sending them to an OTA (online travel agency) website, or directly to the hotel's branded website.
This means that travelers enter payment and contact details directly onto Google. This is what it looks like:
Right now, it's unclear whether Google is going to take a higher booking fee or will charge this as a lead. This is a controversial move, because Expedia and Priceline contribute to about 5% of Google's advertising income.
Sources: Search Engine Land & Tnooz
What it means:
For your small hotel, this new strategy means that you could potentially get more direct bookings, because travelers won't be directed to another site to complete the booking. Instead, they can complete the transaction on Google's familiar, minimalist interface.
Reducing friction in the online booking process is the key to driving conversions; however, the fact that contact details are entered into Google rather than the hotel's own booking engine may make this a hard sell for small hotels.
Google tests a room rate drop alert service
Google is internally testing a service that alerts users when prices drop for a reserved hotel room.
Through Google Now's digital concierge service, users can book a room, receive an alert if the rate has dropped, and have the option to cancel it and rebook the room under the new rate.
Google does this by scanning the user's emails (if you give them permission to), detecting reservations, and checking for price changes.
Source: Travel Pulse
What it means:
If Google makes this public, travelers are likely to jump on the opportunity to get the best price possible for their booking. Of course, this only works if they aren't incurring any fees by cancelling and rebooking with the cheaper rate.
On the accommodation provider side of things, it's not ideal, because travelers will be constantly cancelling and rebooking rooms. Not only will it result in less profit per booking, but operationally it can get confusing.
Google adds filters in organic search hotel listings
Google has added filters like price, rating, and hotel class within organic search listings. This means that travelers don't have to click through to a different website to drill down on their searches.
After a traveler filters their search, they click through to a hotel details page, where all the offers from advertisers are listed.
Source: Skift
What it means:
Google is making it easier for travelers to find the information they're looking for, right from the moment they search for it.
Skift reports that "the impact of Google's 3-pack format is that it drives traffic to third-party sites through organic search but also to Google's hotel ads from online travel agencies and hotels. Google likely is taking market share from metasearch players with the streamlined navigation from its search results pages to its hotel ads."
Google Hotel Finder may eventually be made redundant if this update proves to be much more convenient for online bookers.
Want more posts like these? Subscribe to our blog to receive weekly updates! You can also download our ebook on the latest trends for small hotels:
Back to top