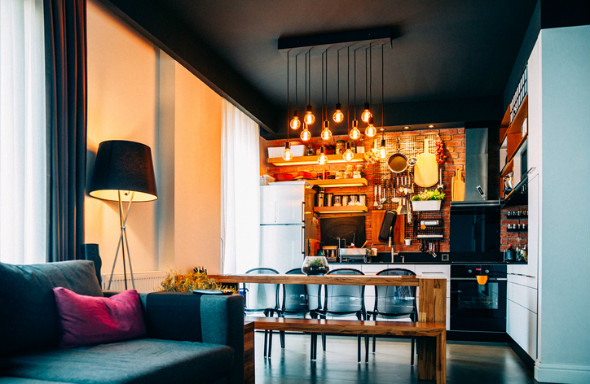 Traveling can be tiring and with guests arriving from all different locations and at different times, they're likely to be hungry.
Guests can get hungry at any hour, but for most hotels or B&Bs it is too expensive to keep a hotel kitchen open for 24-hour room service. For some small hotels, there may not even be much of a kitchen in which to cook anyway. But this doesn't mean you have to let your customers go hungry. We've collected some simple options for treating your guests, without the need for your kitchen to be open.
No-bake cupcakes
Cupcakes are the perfect treat to serve with tea or coffee, especially after a guest has checked in after a long commute or business meeting. Even with just a fridge and a microwave, you can have cupcakes on-hand to serve your guests at any time. There'll be no need for an oven.
The first recipe requires a microwave oven, but you can mix the basic ingredients together and store them in a fridge until needed by guests. The recipe is the same as for most cupcakes – flour, eggs, oil and sugar, with the addition of yoghurt and baking powder when you're ready to pour into moulds and bake in the microwave. A properly fluffy set of microwave cupcakes may take 15 minutes to cook and another 15 minutes to cool down and decorate, but if you have bookings for guests who haven't arrived at 9pm, it's the sort of snack you can quickly have ready for them. Click here for the full recipe.
The second no-bake cupcake recipe is an icebox cupcake. For this, you just need the basic ingredients and a freezer to keep your creation chilled. Cream, sugar, fruit and biscuits or crackers are all you need to make goodies that will delight a weary traveler. Best of all, you can make these in the morning and have available all evening. The recipe we have included here is for a full cake, but you can make individual cupcakes using the same recipe.
Sorbet
Sorbet is a health-conscious snack for all seasons. Refreshing in the heat of summer and just as tasty in winter, it's also extremely easy to make in your hotel kitchen and guests will appreciate such a delicious snack. Similar to the icebox cupcakes, sorbet can be made and stored in the freezer until you need to serve it. Chopped fruit, citrus juice and sugar syrup is all you need to make a perfect sorbet. You can use many different flavour combinations, such as mango, berries, or even kiwi fruit but the one we've recommended here is lemon and watermelon.
Popcorn
Who doesn't love popcorn? Guests who are looking for a late night snack while they relax can find everything they need in popcorn. All you need is some popping corn, loose kernels not pre-packaged, to put on the stove or in the microwave. For guests who want something sweet, glaze some honey or syrup over the popcorn or salt and butter for more savoury tastes. Homemade popcorn is low in calories so even the weight-watching guests will be happy.


Share with your community:
We recommend the following articles for you
Back to top