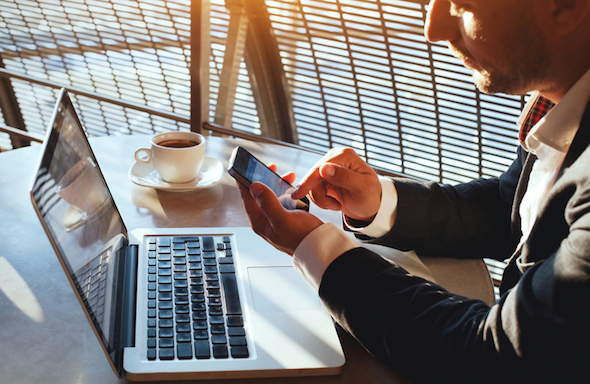 The technology industry is constantly changing, and businesses both small and large are usually the first organizations to adopt new technology.
What does this mean for small hotel operators?
It serves as a reminder that their business travelers are typically going to be the most savvy guests of the lot, so it's important to invest in new technology to appeal to this powerful market segment.
How Are Business Travelers Using Mobile Apps?
Business travelers are using mobile apps to gain power over their own travel plans and arrangements. Rather than working with a company representative or a travel agency, business travelers are discovering mobile apps to be a simple way to find great deals on the travel services that they need.
Business travelers reported that they were most likely to use mobile technology to book flights as well as accommodation for their stay.
One thing that stands in the way of business travelers using mobile technology: the people in charge at their organization.
Some companies restrict or prevent travelers from using specific apps, which can make it challenging for business travelers to fully utilize the technology that is available.
How Often Are They Using Mobile Apps?
The simple answer is; all the time!
Research and trends indicate that business travelers are using mobile apps whenever they can, as it allows them to choose the hotel that they prefer or the flight schedule that they want for their upcoming trip.
How Can You Engage with Travelers Using Mobile Apps?
Consider the services that business travelers want with a mobile app when creating one for your small hotel:
Design your app so that it increases the efficiency of your operations. Mobile check-in is a critical element for business travelers.
Allow your guests to order food, drinks or even book local excursions directly from your app.
Give them the power to complete mobile payments if they so choose, rather than forcing them to check out in person at the front desk prior to departing.
Why is it Important to Prioritize Mobile?
Mobile technology is only expected to become more relevant in the future.
By investing in mobile now, you will remain ahead of the competition and be more appealing to the most powerful traveler market segments around the world.
Mobile booking technology will continue to influence the hospitality industry, from the large hotel chains to the small, independent hoteliers.
Even the most quaint and traditional bed and breakfast properties will want to start investing in mobile technology that appeals to a broad range of travelers.
Business travelers, in particular, prefer the convenience of mobile, but an ever-increasing number of leisure travelers are relying on their devices to take care of their travel needs.

Back to top