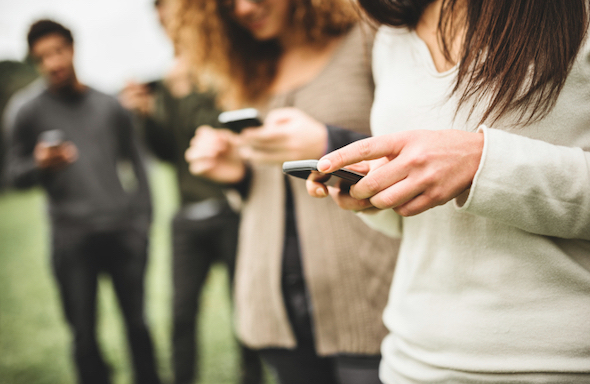 According to Deloitte, millennials may be the key to achieving guest loyalty, because they are certainly worth the investment!
Once a millennial traveler likes one brand loyalty program, they will go out of their way for it! Business travelers will pay up to $41 more per night and drive up to 15 min out of the way to stay with that brand – this figure sits at $35 more per night for leisure travelers (Deloitte). Tweet this stat!
The rise in youth spending "vastly outstripped" that of other international travelers (WYSE). Tweet this stat!
To win them over, it's imperative that you understand who they are and what they want from their stay so that you can customize their experience.
After all, millennials have extremely high expectations of your bed and breakfast, and it can be easy to annoy them.
1. Convenience with online booking
Millennials want things now – including the ability to reserve a room at your property.
They are "fluent and comfortable with booking plans online, as well as on mobile and tablet devices" (HVS). Tweet this stat!
And it's not just millennials, either – 60% of leisure and 41% of business travelers are making their own travel arrangements, generally via Internet (Amadeus). Tweet this stat!
Millennials are digital natives – they are always connected to the internet and constantly checking their mobile phones, using it for all aspects of life.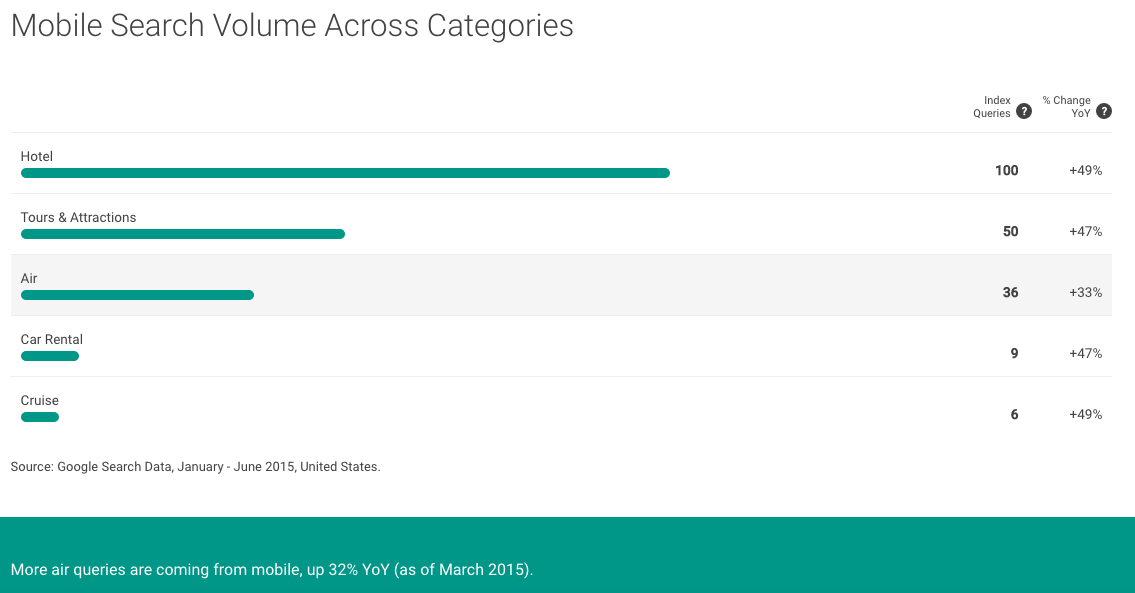 Source: Think With Google
If your website is difficult to use across devices, and they can't check availability or book with you immediately, you will immediately lose points and they will look for an alternative.
2. Authenticity in their local experience
When TripAdvisor asked travelers worldwide why they picked a particular destination, many said that local activities, experiences and culture are highly influential.
Also, sightseeing, special dining experiences, and activities were all ranked alongside accommodation as the most common things travelers are willing to spend more on as a treat.
Millennials are keen to wander off the beaten path and really experience a local culture. They seek authentic, novelty experiences, deviating from the norm. This is why they are perfect matches for small accommodation providers.
Make sure you partner with the right local businesses (for example, a cooking class, or a walking tour) so you can up-sell and cross-sell what will really strike a chord with them.
Millennials also like affordable luxury – they love to find the best value for money and live opportunistically.
In a Deloitte survey, they ranked free wifi, cleanliness, and comfort as the top three hotel attributes. These were expected basics as opposed to being additional perks.
3. Promotions that resonate
Once you've satisfied them with your service, you can then figure out which kinds of promotions and programs will strengthen their loyalty.
Deloitte reports that millennials like…
Research. On average, a millennial will check 10 online sources before making a purchase.
Soft benefits. For example, VIP treatments and authentic local experiences.
Instant gratification. They want the reward within 3 months.
Advice from online reviews. Strangers online have more credibility than friends and family do!
Do you have the tools to succeed?
Besides offering superior customer service, you need an intelligent system in place to help you attract millennial guests.
With an all-in-one business solution like Little Hotelier, you will be able to:
Provide a professional and convenient reservation process;
Up-sell authentic local experiences; and,
Run hot deals and promotions targeting millennials through your online channels.
See what that looks like by watching our detailed demo videos.

Back to top