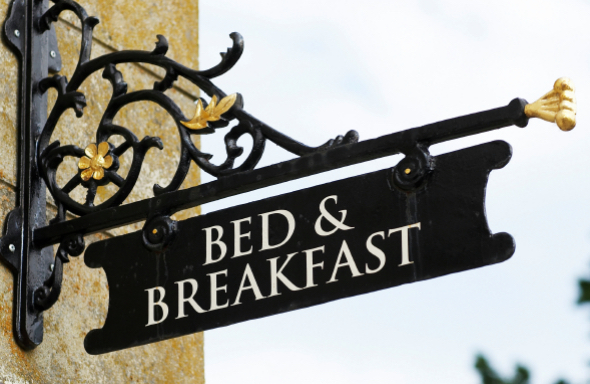 Up-selling every guest is the best way to drive incremental revenue at your bed and breakfast.
As long as you offer them relevant extras, it's a win-win situation: you're enhancing their experience staying with you, and also making it worth your while.
Here are some great ideas of how you can up-sell at your small property, along with some tips on how to refine your up-selling technique!
1. Rooms
Rooms are the perfect way to drive more revenue per booking. When one of your more expensive rooms are sitting empty, ask your guests if they would like an upgrade!
Offer families a second room at a reduced rate (eg. 30% off).
Offer guests rooms with special features (eg. a bath).
Offer guests rooms that are in favoured locations in the hotel (eg. because of the view).
Offer additional service, amenity, or activity packages.
Don't be afraid to discount premium rooms to lock in the sale.
2. Event extras
Your event guests are the perfect up-sell candidates! They want this event to be amazing, and will not mind paying a little more here and there if it will truly enhance the event.
Offer table centrepieces, especially for wedding guests.
Offer audiovisual equipment, especially for conference guests.
Offer discounted rooms on the days surrounding the event.
Offer to check their coats in for a fee.
Offer customized menus with special offerings and pricing.
Event organizers want attendees to rave about how amazing the event was, so pull out all the stops to impress them with your creative and value-adding up-sell ideas.
3. Airport shuttle
Your guests don't want to spend their time figuring out which shuttle company is reputable, reliable, and affordable – and missing a flight is something they can't risk.
This is why you can easily offer transport to and from the airport! Strike an official business partnership with a local shuttle operator to make it happen.
4. Product packs
As a bed and breakfast, you are well aware that the personal touch is your unique selling point. Why not contact local suppliers and offer your guests local products?
Some ideas:
Local wine or olive oil.
Toiletries and beauty products.
Local fruit and vegetables.
5. Local art
One unique idea suggested by OccupancyLevel is that you can sell guests art off the wall.
Talk to local artists and ask them if they would like to exhibit their work (whether they are sculptures, paintings, or photos) at your property. You can discreetly place a price tag on these items to ensure guests that they can be bought.
Make sure you also offer a mailing service (yet another up-sell opportunity), as guests will not want the hassle of carrying the art with them.
Refine your up-selling technique
In speaking with your guests face-to-face or over the phone,
Ask open questions to get a feel for what the guest wants (especially if they are making objections to your suggestions).
Ask them if they were aware of your available upgrades.
Present the up-sell as a unique opportunity.
If you have automated the guest communication process by using an all-in-one hotel reservation system like Little Hotelier, you will be able to up-sell each and every guest that books with you directly. Why not see what that would look like?
To keep learning about revenue management for bed and breakfasts, watch our on-demand revenue webinar to get all the tips:

You can also download our free ebook:
Back to top