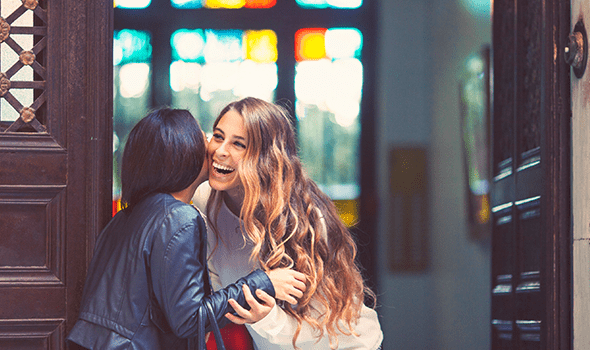 Your brand is your small hotel's face to the world. But in an increasingly online age, how do you express your personality and show it off?
Although it may seem challenging at times, communicating your property's personality is necessary to get more online bookings.
Here are three places you can apply that personal touch online to stand out against the competition and get more bookings.
1) Your website
Only 1% of travelers said they don't use the internet when planning holiday (Source). Your website is your key representative to the world. It's your own little space, and it's seen as being the most accurate source of information.
So what can you do to make sure that it represents your brand well?
Have a consistent and clear brand
Develop a logo, color scheme, and font. Make sure it's reflected everywhere, in places like your booking engine and email signature.
Tell a story
Share the beginnings of the property and a little bit about yourselves. People love to know more about where and who they will be lodging with.
Make sure your website is useful for your guests
Ask yourself if your website can replace all of the enquiries you typically get over the phone – even when it comes to reserving a booking. The more useful your website is, the more your guests will feel you have truly considered their needs by anticipating them.
Click here to learn more about the key requirements of a small hotel website.
2) Online Travel Agencies (OTAs)
Many small hotels are against OTAs, citing that that they lose that personal touch when they get guests through them.
However, OTAs can do the opposite and help to reinforce your online identity.
They spend millions of dollars on online advertising to promote your hotel, so that when guests search for related keywords, it's your property that appears on top. And when guests land on your OTA listing, you have control over the description, photos, and promotions they see.
With the emergence of fraudulent websites that hack hotel identities to dupe travelers, this is a very good thing. (The US Department of Justice is investigating travel sites that try to pass themselves off as the actual hotel, and it's estimated that 2.5 million bookings are affected by site 'spoofing' each year! That's over USD $220M going towards 'bad' bookings. You can read more about that here.)
In any case, paying a commission fee for a referred booking is still a better situation than having empty rooms that may have otherwise gone unsold.
3) Review sites and social media
49% of travel customers are refusing to book a hotel without reading reviews (Source), so it's obvious that review sites and social media are your strongest weapons to foster online word of mouth and engage with past and future guests. Use them with tact.
It's important to:
Ensure no more than a few people at your property are responsible for responding to online reviews.
Respond to messages and comments quickly and regularly.
Be appreciative of all guest feedback, both positive and negative.
Ask your guests, especially satisfied customers, for their feedback and support.
Not offer compensation in online responses.
Fill your profiles with helpful information, and allow for instant booking if possible. You should be able to do this through your booking engine if it integrates with Facebook (Little Hotelier's does) and through TripConnect on TripAdvisor.
Want more tips on how to play the web like a professional? Download our free ebook:

Share with your community:
We recommend the following articles for you
Back to top