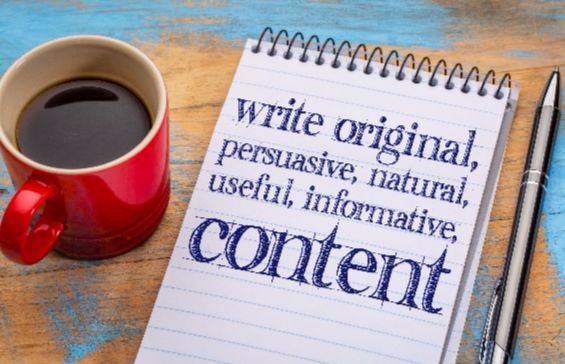 When choosing accommodation travelers not only want to see that you know how to provide a great stay, but also that your B&B has personality, knowledge of the local area, and provides relevant information.
By optimising the content on your website through a blog you can show you are industry savvy, maximise your SEO, and convert more website traffic into commission-free bookings.
Blogging To Boost Your SEO
Search engines like Google are always hungry for fresh content to show at the top of their search results. People rarely read past the first three pages displayed on Google when browsing the web, so if you aren't refreshing the content on your website you could be losing business. Posting relevant content one to three times a week, with targeted keywords throughout, will help improve SEO and keep you ahead of the competition.
Make Your Website Unforgettable
A blog makes browsing your site enjoyable and ensures guests remember your brand. Reading about your association with local farmers or browsing photos of your delicious food is far more likely to be recalled by travelers later on when they are ready to book. It's also useful if you give travelers something actionable to take away with them. For example, you might enlighten them about all the nature walks in the area.
Grow Guest Engagement
Sharing blog posts to your social media accounts will allow travellers to keep track of blog updates, interact with your posts and even share them with their contacts.
Tip: Include a link to your blog in your guest communication emails before and after their stay to keep them in contact after check-out.
So What Should You Blog About?
Creating content doesn't need to be complicated, try some – or all – of the following to show your guests what's great about staying at your B&B:
Explore your speciality


What makes your B&B unique? Do you serve delicious food made from local produce? Post images at the local market, or explain the benefits of purchasing from local farmers.

Celebrate your guests


Has a recent customer raved about their stay? Don't let them disappear without a testimonial on why they enjoyed it so much, you could post this on your homepage or even feature it as a video blog which is sometimes called a 'vlog'.

Celebrate your business


Has your B&B won an award? Have you featured in the local newspaper? A blog is not a space for modesty, celebrate your achievements!

Be personal


Don't be afraid to show customers the personality behind your B&B. Humanize your business by sharing a nice story about why you opened your B&B or feature some comedic examples of everyday activities.



Things to do in the area


Travellers usually decide upon a location before booking accommodation.

Attract guests by showing them activities to do in the area such as historic walks or museums. If you partner with local travel sites and tourism experts ask them to link to your property. This is called backlink building; the more backlinks you have, the more search engines will categorize your website as credible.
Not Sure How To Set Up A Blog?
If you're excited about creating a blog and capturing more bookings, you'll need a good content management system so you can stay organised and post content easily. Little Hotelier's direct booking technology includes a customisable website as part of an all-in-one solution! Learn more about it here.


Back to top