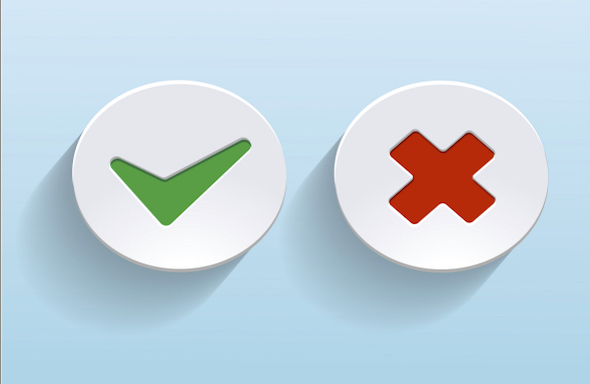 If you want to be able to keep up with the times and sell your rooms effectively, you need to be great at distributing them online.
The hard part is doing so in a sustainable way.
Make sure you avoid these most common mistakes that innkeepers make when they enter the big wide world of online distribution.
Mistake #1 – Being overly reliant on third party sites
When you're just starting out, it makes sense to kick off your online distribution strategy with just a couple large online travel agencies (OTAs).
But in the long run, limiting yourself to just one or two OTAs can be damaging to your small accommodation business.
Why? Putting all your eggs in one basket means that you don't have any wiggle room when it comes to negotiating your commission. You also have less control over the guest experience, and your online presence in general.
What would happen if the OTA was suddenly acquired by another company? Or if it went bust? Would travelers still be able to find and book you online?
This is why working on your property's own website is so important!
Mistake #2 – Refusing to work with any third party sites
Even if you have been burned before, you simply cannot afford to cut OTAs out of your online distribution strategy.
Why? They have access to a massive marketing budget that you can't compete with! You can piggy-back off this and increase awareness of your small hotel online.
Try to encourage 'the billboard effect' – where travelers find you through third party sites but eventually book you directly.
You can do this by:
Improving the booking process
The ease of booking directly with you needs to match if not be smoother than booking with OTAs.
The best way to sell is by evoking some type of emotion. At your bed and breakfast, the best type of emotion to trigger is desire – a desire to stay at your property, for whatever emotional reason will resonate with them most.
Make sure your website contains comprehensive information about your local area – they just won't spend too much time at your bed and breakfast!
Lowering your rates to a limited audience
While you can't publicly advertise lower room rates in order to drive direct reservations, you're allowed to do so to a limited audience.
Remember to invite people to join these audiences through calls to action on your website. Tell them they can get special discounts and promotions unavailable elsewhere.
Packaging your rooms to make them more appealing
You can enhance your direct offering by adding elements like free parking, wifi, and tickets to a local event.
Your OTA may be selling the room at a discounted price, but with your full price there are extras that are more valuable than the discount your guest would be getting if they booked with the OTA.
Mistake #3 – Trying to do it all manually
You shouldn't be trying to manage your online inventory manually.
Why? It severely limits your ability to maximize revenue because of how inefficient it is!
In our survey of US hotels and inns with less than 50 rooms, 65% of respondents said that that time wasted on managing reservations across multiple reservation sites was their biggest challenge.
In this situation, booking agents don't see your live inventory, and they accidentally sell the same room that another agent has already sold. It's an absolute nightmare to deal with the unhappy guest, who has to be moved to another room (at a discount), or worse – turned away.
Hotel reservation systems like Little Hotelier have built-in channel managers that distribute your rooms to a variety of booking sites (in Little Hotelier's case, over 350).
This means that your rooms are bookable on all of these sites, and your true inventory at that point in time is what's being seen by your customers – whether it's direct on your website or through the online travel agency's website.
For more tips on how small hotels can strike the perfect balance when working with OTAs, download our ebook: How to play the online channels like a pro.
Back to top