To increase their occupancy rates and overall revenue, small accommodation providers often band together by joining industry associations like the Bath Independent Guest House Association (BIGHA).
Located in Bath, UK, Bath Independent Guest House Association (BIGHA) is a voluntary organisation representing a membership of over 100 local small accommodation businesses between 2 to 60 rooms.
As BIGHA's website coordinator and owner of one member guest house, Tim Potter is always looking for ways to generate more direct commission-free bookings for association members, mainly through the StayinBath.org website.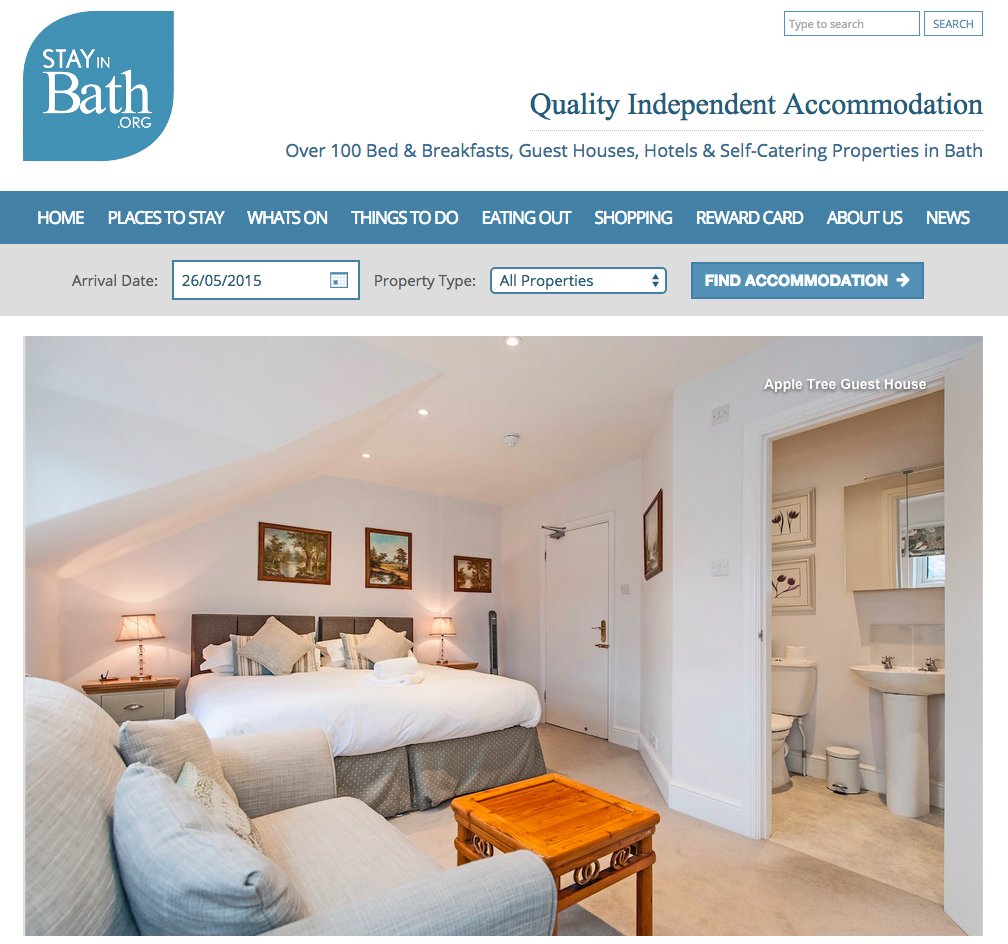 Here's how he did it.
Step 1: Identify barriers to direct booking
Tim started by taking a closer look at the StayinBath.org website, where all guesthouse members are listed. While it was successful in generating traffic, there was no way for guests to instantly secure an online booking.
As a result, the website could only generate enquiries at best, and BIGHA members were turning to online travel agencies (OTAs) – forcing the need to pay commissions for their bookings and also reducing the personal touch with travelers.
Tim knew that he needed to integrate each member property's room availability and rates on the StayinBath.org site in order to allow travelers to make bookings directly and instantly with member guesthouses.
This would make BIGHA's website more useful to guests and members alike. Guests could search for availability and lock in reservations at their convenience, and members would spend less time capturing email and phone reservations.
Step 2: Research possible solutions
Tim started to look for a booking engine and property management system that would seamlessly integrate with the StayinBath.org website.
"We were desperate for a booking engine and property management system that were very well integrated."
It was also important for that his booking solution was able to cater for all BIGHA property types.
Step 3: Make the final decision
After carefully examining all of his options, Tim chose Little Hotelier's all-in-one reservation management system. Little Hotelier could integrate seamlessly with his website, and it was designed specifically for small hotels and guesthouses.
"When Little Hotelier launched it was a massive benefit for members because it did mean that their properties were now directly bookable via our website. It also had that extra property management system module that other systems were missing."
Not only would Little Hotelier allow each accommodation member to display rates and availability both on their own website and in StayinBath.org, but its integrated channel manager would allow properties to sell their rooms through OTAs and other channels without having to worry about updating their availability.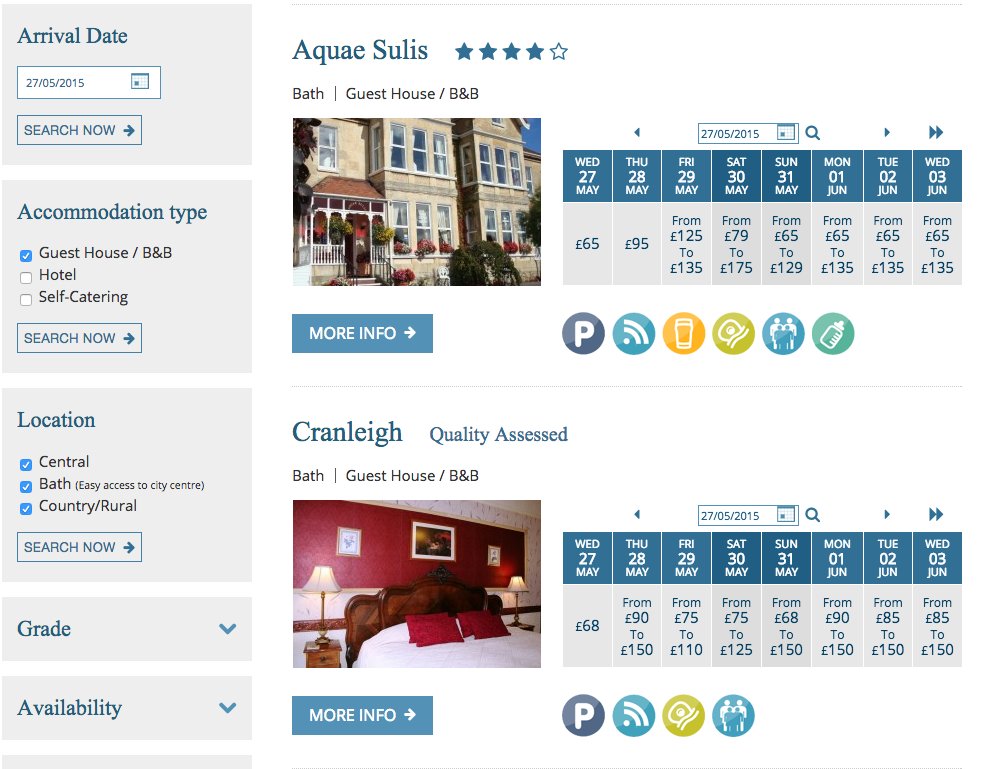 Initially, member guesthouses feared their switch to an online booking system would mean a loss of direct contact with their customers.
"Members felt the technology would mean they would no longer have direct contact with their guests. But when we convinced them to move over to the online booking platform, their lives just revolutionised!"
The Results
Since its integration with Little Hotelier, BIGHA members are able to effectively and efficiently update their room availability and rates into Little Hotelier. This has resulted in an increase in direct, commission-free bookings through the StayinBath.org website.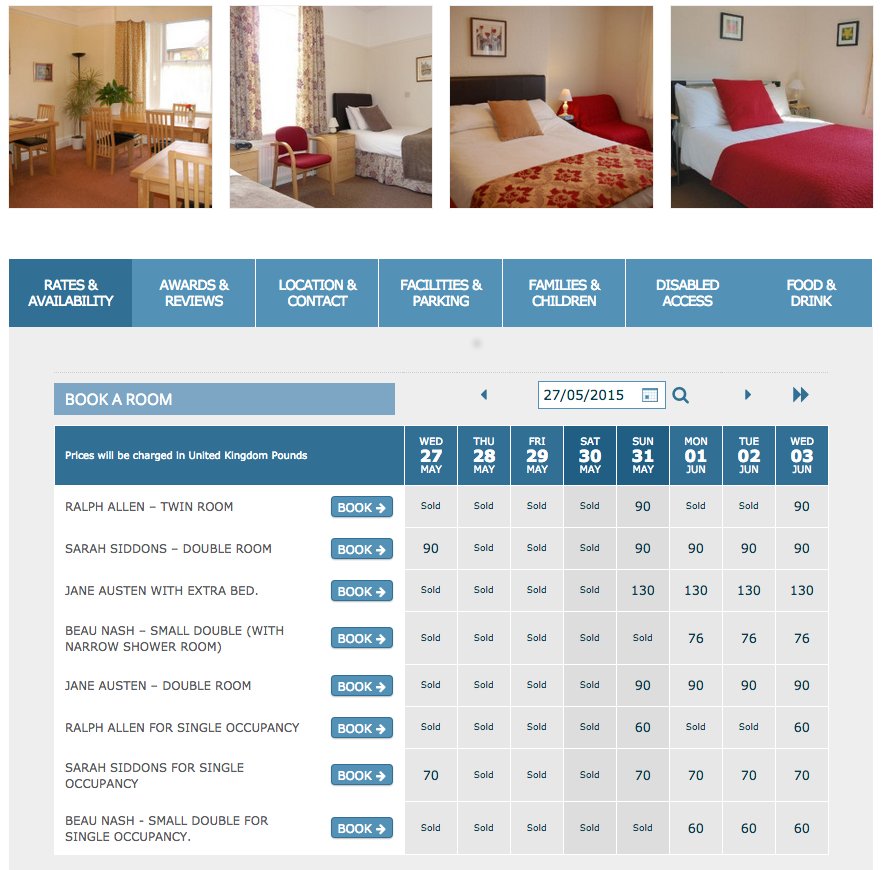 BIGHA's StayinBath.org website has seen its organic traffic double from 40,000 viewers to 80,000 viewers within the first 12 months, with more of travelers booking accommodation directly through it.
The Little Hotelier solution has also created a major selling point for acquiring new member guesthouses. Tim and the other members of BIGHA can now spend more time on their accommodation businesses and tend to guests without being tied down to the front desk.
"We run so much more efficiently now, which is great because Little Hotelier manages it for us. There is no longer the need for manual intervention; we can sell rooms over the phone without even having to think about it, because the rate is already pre-set on the system."