While it is home to business conferences, sporting events, nightlife and the arts, Orlando is known for one thing above all else: theme parks.
Walt Disney World Resort is an entertainment complex that now features four separate theme parks, two water parks and 40 hotels spread across 39 square miles. Universal Orlando, meanwhile, is a sprawling 541 acre complex offering two theme parks, a water park and a wealth of other entertainment.
Orlando is a place everyone should visit at least once, but where are guests likely to stay in this theme park mecca? Our list of the top hotels finds the answer.
Don't see your accommodation listed? Get in touch at [email protected] and tell us why it should be included.
---
LITTLE HOTELIER TOP TIP : In Google My Business, make sure your hotel name is consistent with your brand as Google can restrict visibility if your Name, Address and Phone Number differ to what is presented on your website.
---
What is the best area to stay in Orlando?
It all depends on why travelers are taking a trip to Orlando…
Bay Lake: The home of Disney World, a stay in Bay Lake will put theme park enthusiasts in the centre of the action.
Florida Center: If you're in town to check out Universal Orlando, head to Florida Center, the hotel and resort-filled suburb that Universal calls home.
Lake Buena Vista: Most famous as Disney's mailing address, Lake Buena Vista is just east of Disney World and is filled with hotels for park visitors.
Airport North: Guests who aren't in town for theme parks may find a bed in Airport North, away from the screaming crowds, more to their liking.
What are the best luxury hotels?
For many people a visit to Disney World is a once-in-a-lifetime event which can be made a little more special with a luxurious five-star stay. Both Four Seasons Resort Orlando at Walt Disney World® Resort and The Ritz-Carlton Orlando Grande Lakes ooze class and offer on-site golf courses and the finest of fine dining. But Disney's Grand Floridian Resort & Spa is the most impressive of the lot, offering a scarcely believable level of luxury in a Victorian-inspired setting.
What are the best hotels on a budget?
Guests who want something a little more cost-effective are in luck. There are countless high-quality, low-cost hotel options available in and around Orlando. Some of the best value include Grande Villas Resort in Lake Buena Vista, Rosen Inn International near Universal, and Palazzo Lakeside Hotel, which is located a comfortable distance away from the all too eager theme park crowds.
What are the best hotels in theme parks?
The overwhelming majority of Orlando visitors flock to the city to enjoy the famous theme parks. At Disney World there's arguably no better option than Disney's Beach Club Resort, a spectacular place for adults and kids alike. There's no bad option at Universal Orlando, but our pick of the bunch in terms of value would be Universal's Cabana Bay Beach Resort. Beyond the big two theme parks, Renaissance Orlando at SeaWorld is a gorgeous hotel that is perfect for couples. Speaking of which…
What are the best hotels for couples?
While theme parks bring out the kid in all of us, those without their own children may want some respite from the squeals of delight that form the Disney World and Universal soundtrack. Happily Orlando delivers adult-oriented accommodation in spades. There's the luxury of the five-star Waldorf Astoria Orlando, the class and sophistication of Bohemian Hotel Celebration Autograph Collection, or the water and palm-lined views of Marriott's Cypress Harbour Villas.
---
LITTLE HOTELIER TOP TIP : When promoting your property, consider your ideal guest type – are they luxury travelers, younger people, families, retirees etc? Understanding your audience and engaging with relevant messaging is key to standing out from the crowd.
---
What are the best hotels for families?
It's hard to think of a more family-friendly destination in the world than Orlando. Kids are the centre of attention here, though that's not to say that adults are forgotten. Awesome on-site experiences that the whole family will enjoy are offered up by Disney's Polynesian Village Resort, Universal's Aventura Hotel and Hilton Grand Vacations Club SeaWorld Orlando.
What are the best hotels by Disney World?
By aiming for just outside the gates of Disney World guests can save some real cash (which can then be spent on all the fun inside!) A number of high quality, great value options are available in the Lake Buena Vista area, including Hyatt Regency Grand Cypress Resort, Hilton Grand Vacations Club Tuscany Village Orlando and Cypress Pointe Resort.
What are the best hotels by Universal Orlando Resort?
As is the case with Disney World, a hive of hotels sit just outside the gates of Universal Orlando, in the suburb of Sand Lake. Universal's Endless Summer Resort delivers exactly what it says on the tin and brings a water theme that spreads through the complex. The Point Hotel & Suites offers incredible value for money for a four-star hotel, as well as all the amenities anyone could ask for. Finally, Club Wyndham Orlando International is an ultra-relaxed option that can be the perfect antidote to all that rollercoaster-induced adrenaline.
What are the best hotels by Amway Center?
If visitors are an Orlando Magic fan, or perhaps supporting the away team, they'll want to find a hotel close by the Amway Center, the Magic's home court. The Embassy Suites by Hilton Orlando Downtown and Aloft Orlando Downtown are both well placed, but no hotel compares to the AC Hotel by Marriott Orlando Downtown in terms of location, as it is literally across the road from the basketball stadium.
---
LITTLE HOTELIER TOP TIP : Attract more families to your hotel by updating your website and marketing images to include activities and smiling faces, while ensuring key amenities are listed on your homepage.
---
We're travelers too.
At Little Hotelier we have a deep passion for travel. We also understand the challenges of running a hotel – which is why we've developed a simple yet powerful way for you to manage your property.
The Little Hotelier platform has been designed specifically for small accommodation providers. We help you minimize the fuss and maximize the profits of your hotel, while offering you more freedom and control while you do it. Don't just take our word for it.
Get started right away for free and make life easier.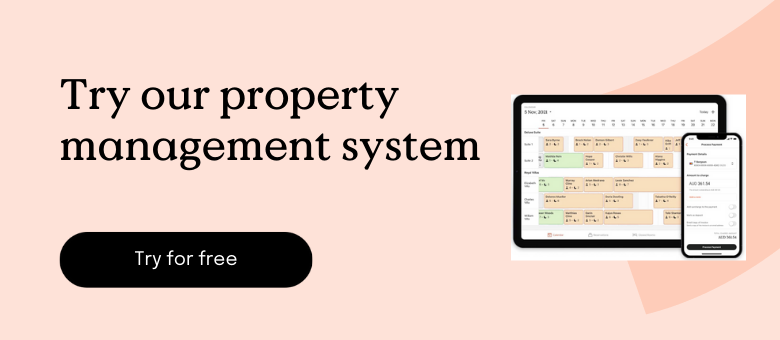 Share with your community:
We recommend the following articles for you
Back to top