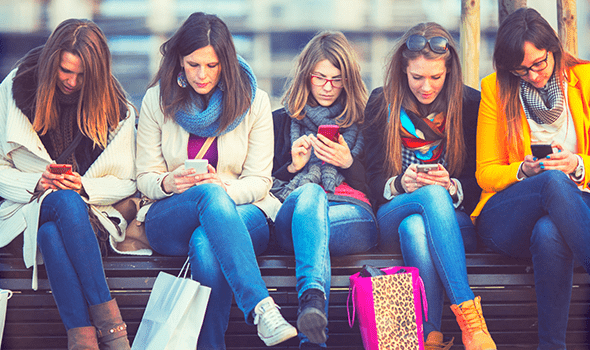 That's right – even more data has come out to highlight the fact that mobile is here to stay, and not only that, but it has become an unavoidable necessity for small hotel websites.
Today's travelers are using their mobiles for everything – including researching and booking accommodation.
Consider these amazing mobile statistics
Nearly 75M US consumers will research travel information via mobile in 2015 (source).
About 46M US consumers will book via mobile in 2015 (source).
Bookings made by American mobile users increased by over 80% (source).
50% of travelers book same/next day hotel stays, indicating a trend towards last minute bookings (source).
More than 1 in 4 transactions were booked on mobile devices in 2014 (source).
75% of US online adults use 2+ devices connected to internet (source).
67% US online adults switched devices while completing common tasks (source).
Forrester predicts that the vast majority of companies will under invest in mobile in 2015 (source).
Google's recent mobile search announcement (frequently referred to as 'mobile-geddon') is living proof that hotels need to adapt now lest they want to lose their rankings.
Stacking up against the competition
L2 conducted research into luxury hotels in April 2015, and found that…
More than 8 in 10 luxury hotels worldwide offer mobile booking (100% on desktop).
Photo galleries increased in usage by 7% year on year to 95% (nearly even with 98% on desktop).
54% offer mobile sites that support multiple languages.
More than 4 in 10 allow guests to reserve in-hotel activities via mobile.
Embedded geological maps on hotel websites rose from 7% in 2014 to 39% in 2015 (as there is a heavy demand for mobile maps when traveling).
While you can argue that you can't necessarily compete because luxury hotels are indicative of being on a different playing field, it's easy to see why they have adapted (for the most part), and why you should, too.
Adapting to the mobile trend
Odds are, you currently use at least one mobile device – your smartphone. Think about what you expect from websites when you want to browse on your phone.
Put yourself in your guests' shoes. If you were off traveling, and needed to reserve a room fast, how would you go about your research and booking?
Focus on user engagement
Google is probably scoring you on elements like time spent on your site and site speed. In terms of how you show your information, keep it short and sweet, with plenty of white space in between.
Design for mobile
Use large, easy-to-read text, clear images, keep layouts simple, and use big buttons that can easily be clicked with the thumb. Take Google's mobile friendly test for a certified assessment of just how good your website suits mobile users.
Back to top