Learn how to play your online channels to your advantage – to raise awareness of your B&B, and trigger the 'billboard effect' to get more direct bookings!
Get insider tips specific to small hotels from industry leaders Booking.com and TripAdvisor.
This free eBook will explain:
Why small hotels need online booking sites
How to drive reservations through online channels
How technology can help you drive online reservations
This eBook is for any B&B operator who wants to build a positive relationship with third party distribution sites that will result in more bookings.
Simply click to Download it Free NOW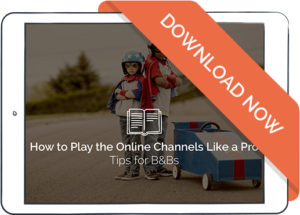 Share with your community:
We recommend the following articles for you
Back to top