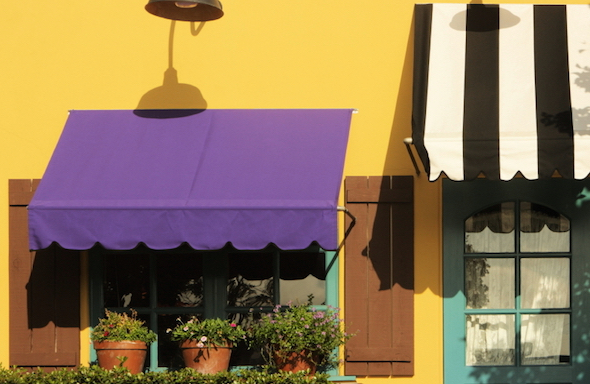 "A place for everything, everything in its place."
This famous quote from Founding Father Benjamin Franklin is very apropos for running a B&B, especially when it comes to furnishing it.
This can be a really fun part of the job, but you also need to remember that the furnishings you choose determine your guests' comfort, your inn's image, and even the price you can charge for accommodations.
So as you take on this task, here are a few critical things to keep top of mind:
Find decor that's creative but controlled, making sure it's practical, comfortable, sensible, and durable.
Explore the process of furnishing guest rooms, bathrooms, and common areas. Be safety-conscious.
Know where to shop for furnishings.
Furnishing your property
Offering the most requested amenities is a key element in the furnishing process, and they must be based on your guests' needs and the experience you want to create for them.
For example, today many guests depend on their personal devices when they travel so having sufficient outlets has become just as important (if not more) than having enough hangers.
Drivers are also becoming more eco-friendly, so many inns are adding electric car chargers.
Remember: The more popular the amenity, the more guests expect it.
Setting the mood
Four major elements to decor include use of color, artwork, accessories, and lighting. The hues you choose are an ideal way to accent your inn and complement its personality.
With artwork, always consider the scale of the pieces you add to any room and where it is placed.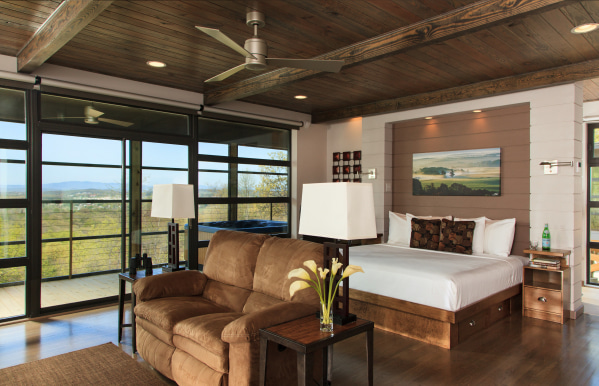 Try to make sure you have a few well-chosen accessories to enhance the space, without going overboard. Too many accessories appear cluttered, and too much of a theme can look kitschy, and remember your guests need space for their things.
Adequate lighting and darkness set the ambience for accommodations during daytime activities and ensure a restful sleep overnight. Proper lighting is also paramount when it comes to being safety-conscious, as are practical considerations such as tucked-away cords, nailed-down floorboards, sturdy railings, and other things mandated by law.
Knowing where to shop
When it comes time to make purchases for all you planned for, keep a budget in mind, consult with other innkeepers (so you can learn from their successes – and mistakes), and find suppliers who understand a B&B's needs.
Be sure to ask local and state bed and breakfast associations for a list of inn-friendly vendors and look on innkeeper and industry search forums for first-hand recommendations.
Making the selection
When it comes to decorating your inn, choosing functional yet tasteful decor will ensure a sensational guest experience. First and foremost, guests choose B&Bs over hotels because they are looking for unique settings as opposed to sterile, cookie-cutter environments, so it's ok to ask for help if you're not sure what to purchase.
Consider talking to a design consultant or seeking advice from other innkeepers whose styles you admire because it's important to make sure what you select fits the look and feel of your B&B and its surroundings. You never get a second chance to make a first impression, so initial perception and presentation will always prevail in the minds (and eyes) of your guests.
Author Bio

Mary White, Founder & CEO
Mary White is the CEO & Founder of BnBFinder.com and the author of Running a Bed & Breakfast for Dummies. A former securities broker, she decided to embark on a new venture – internet marketing – nearly 20 years ago and developed a user-friendly website that places B&Bs and inns on a competitive level with larger hotels and resorts. Today, BnBFinder.com earns the industry's highest rankings and provides compelling content for guests. Mary has been named a bed and breakfast industry leader by Innkeeping Quarterly magazine and is the recipient of the Professional Association of Innkeepers International's Award of Merit.

Back to top