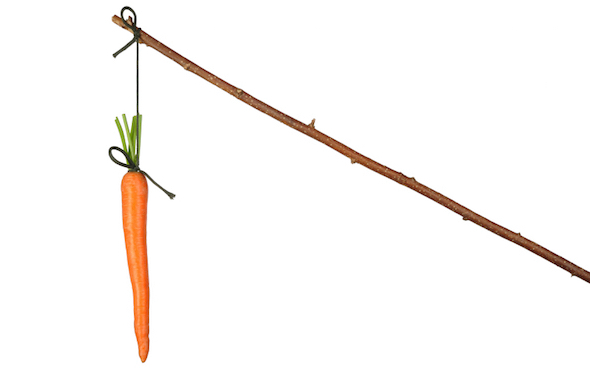 While you're probably aware that price, travel reviews and a convenient location are most influential for travelers when booking an accommodation, 77% say amenities are also influential during the decision process (TripAdvisor).
Here are the must-have amenities that travelers find most influential when booking an accommodation.
1. Free in-room wifi
More and more guests are making their booking decisions based on whether or not a hotel offers free or working wifi. In fact, Hotel News Now reports that 98.4% of guests expect wifi in-room!
And both business and leisure travelers see free wifi as the most important amenity when they decide where to stay.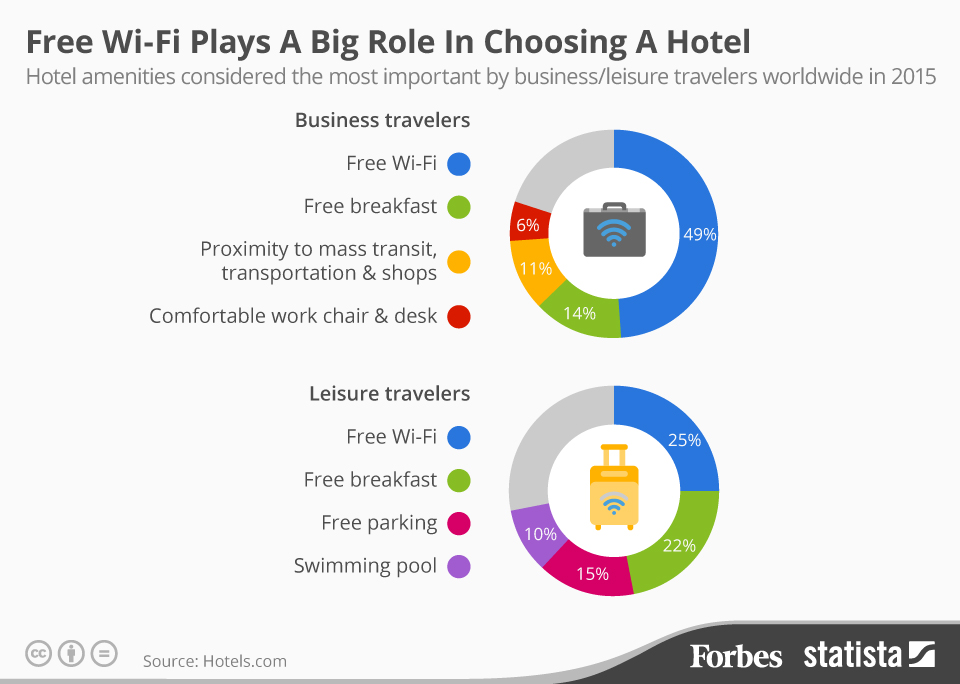 This is probably the reason why websites Hotel WiFi Speed Test and SpeedSpot exist – for the sole purpose of allowing potential guests to check any hotel's wifi before booking in their stay.
At a bare minimum, guests will expect free wifi in shared areas (such as the lobby), although the bar is slowly being raised by the fact that more hotels are starting to offer free wifi in-room.
2. Breakfast
Travelers really appreciate the first meal of the day. In fact, Hotels.com found that breakfast is the most sought after hotel amenity. A satisfying breakfast adds ease and comfort to a guest's stay, making it a far more pleasant experience overall.
Here are some types of breakfasts you can include in your offering:
English breakfasts have become an expected staple at hotels around the world. Use bread, toast, bacon, sausages, eggs, and grilled tomatoes.
Fresh fruit and organic foods for the health conscious traveler. Use fresh fruit baskets, yoghurts, organic breads, organic fruit pastries and oatmeal.
Ethnic-inspired breakfasts for your Asian guests. Use fried rice, Asian vegetables, Asian chilli sauce, soy sauce, and herbal teas.
Offering a variety of breakfast options is the best way to capitalise on this amenity and cater to all kinds of guests.
3. In-room amenities
Amenities that you offer in-room are equally important to travelers. What's important will differ across segments.
The basics would include…
Bathroom. Is there a bath or just a shower? Do you have a bathrobe available for them? Do you have hairdryers?
Dining. Do you have a mini bar? What are your hours for ordering in-room dining? Is bottled water provided?
Air-conditioning. Is air conditioning available to temperature-sensitive guests?
Highlight your amenities with your hotel booking engine
Having the best amenities is no use if you're not communicating what you have to your potential guests!
Everywhere your bed and breakfast is listed (your website, your Facebook page, and all of your third party distribution partners), make sure that you list out all of your available amenities.
Your hotel booking engine should be able to take care of this for you. To see how that works, watch these detailed demo videos.
Or to learn more about the top trends in travel, download our free ebook:
Back to top