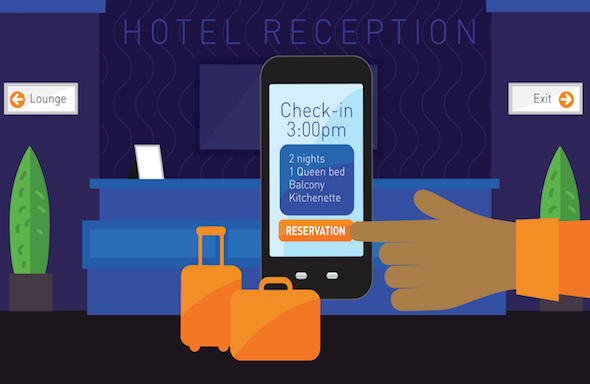 An online booking engine is a critical tool for your B&B, as it allows you to accept direct bookings and more effectively manage your reservations.
However, once you invest in a booking engine, you will want to make sure that you are using it effectively.
This allows you to get the most out of your website booking engine, ultimately boosting your direct bookings and generating a significant return on your original investment in this innovative technology.
Here are a few tips to help you get the most out of your B&B booking engine:
Incorporate SEO Best Practices into Your Website
Search engine optimization, or SEO, is the practice of ensuring that your website is highly-visible to your target audience. An effective SEO strategy will help your B&B website achieve top rankings on search engine results, while also increasing your conversions. Use targeted keywords within your web content to attract your target market segment to your B&B. When your potential guests easily locate your page and click on it, they will be thrilled to find out they can quickly book directly with your property using the online booking engine.
Utilize a Channel Manager to Improve Your Distribution
Another way to improve your reach in the travel industry is to use a channel manager that integrates with your online booking engine. With a channel manager, you can increase the number of online channels that you work with and easily accept bookings from them. It will display your live rates and availability, and automatically update when one agent books a room at your property. This allows you to increase your bookings, develop brand recognition, and minimize the risk of overbooking.
Create Promotions that Help You Generate Buzz About Your Brand
You can schedule direct booking promotions and discounts through your website booking engine, making it simple for you to implement these buzzworthy options for your guests. Guests will be more motivated to book directly through your online booking engine, as they can earn an additional discount. Promotions also can help you increase your brand recognition amongst your target market segment.
Develop a Social Media Strategy that Drives Bookings
Social media has become a powerful platform for travel-industry businesses, including B&Bs. Your reach across social media is nearly endless, and when you develop an effective social media strategy you can boost your direct bookings. Many platforms, including Facebook, allow you to offer direct booking over the platform itself. Make sure that you have invested in an online booking engine that allows you to make the most out of your presence on social media by integrating with the booking platforms available on these sites. This allows you engage with your guests on a personal level while still focusing on your business goals.
Most importantly, you need to invest in an online booking engine that will work for your specific type of property. B&Bs are a niche part of the hotel industry, and you will want a booking engine that understands your unique needs.


Share with your community:
We recommend the following articles for you
Back to top