Your hotel management system should be the piece of software you rely on to run your property smoothly and efficiently. It should be delivering you more revenue and better relationships with guests, as well as extra time and freedom.
If your system feels more like a bad partner than a right hand man, it could be time to switch things up. Given how many options are available on the market, there's no reason to stick with satisfying providers.
Use this cheat sheet to identify the signs you need to switch hotel management systems and what to do once you're on the lookout for new tech.
Simply click below to access.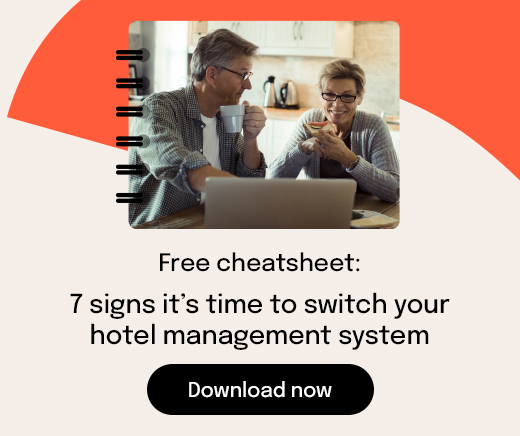 Share with your community:
We recommend the following articles for you
Back to top