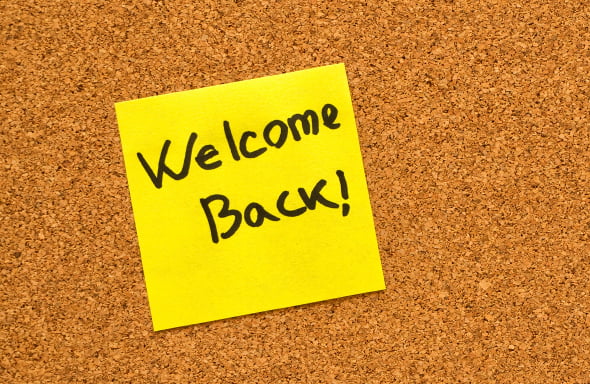 Small accommodation providers are increasingly aware of the need to encourage direct bookings.
It's easy to see why. Not only will you reduce the amount of commission that is paid to Online Travel Agencies (OTAs), but when you do win guest loyalty, it's hard to sway.
Whether it's convenience, habit, or features that help to 'win' your guest, the aim is to gain their trust so that they consistently recommend your hotel to friends, family, and even strangers through online reviews.
Besides offering superior customer service, you need a tool in place to help you bring those guests back!
Here's how a hotel booking engine helps you to drive guest loyalty at your bed and breakfast.
It allows your guests to book themselves in
Remember that your guests' experience starts with their reservation – and only the best experience will bring guests back. The harder it is for them to make a booking, the more inconvenient you're making it for them.
Without a hotel booking engine, you force guests to give you a call, fill out a contact form, or send an email just to check your availability and make a booking. And when it comes to entering their credit card details, they'd rather do so using a secure booking form, rather than over the phone or via email.
This isn't ideal because it simply requires more effort for your guest, and for you. This is probably why TravelClick reports that online channels are fast overtaking offline channels like walk-ins and phone calls, simply because it's so much more convenient to allow guests to book online.
With a professional and convenient reservation process, you can be sure that you've made it as easy as possible for guests to come back.
It stores your guests' data
Guests expect to be personally remembered, especially after booking a stay at a bed and breakfast. That's why storing your guests' data in multiple spreadsheets is not a good long term strategy if you want to foster loyalty. You need to be able to search your database and access their information instantly, when you need it.
Your hotel booking engine should be cloud-based and have a customer database built into it, giving you immediate access to all the guest information you need. You could be at the golf course on your mobile, or sitting on your couch with your iPad – all you need is internet access to log in!
That way, when a repeat guest gives you a call to make a booking, you can easily search for them on your database and reserve their favourite room.
It allows you to keep in touch before and after
Part of the guest experience is how you engage with them before and after their stay. Typically this is done via email.
For example, you can send them a booking confirmation, a reminder before their stay, some tips for what they can do during their stay, and a feedback request following their stay.
Without a hotel booking engine, you're stuck creating templates in word documents, relying on your own memory to send individual emails at the right times. This is not professional, because each guest gets a different, inconsistent experience.
Modern hotel booking engines let you schedule and personalise these emails, applying your brand's colours to each template, and making sure each recipient gets a personal greeting. Each guest receives a consistent experience – whether it's online or in person – from start to finish.
If you would like to find the best hotel booking engine for your small hotel, download our interactive buyer's guide:
Back to top