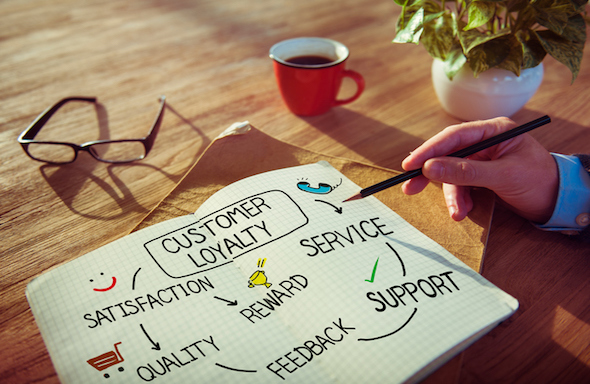 Guest loyalty programs were originally designed in order to encourage travelers to be devoted to one particular brand.
For example, corporate hotel chains created programs that rewarded their guests for continually staying at their locations, regardless of their destinations.
Even local hotels, such as B&Bs and other small accommodations providers, were able to create programs aimed at improving return guest rates.
However, current trends are demonstrating that these loyalty programs are no longer as effective as they were in the past. It might be time to consider your B&B loyalty program, and see where improvements need to be made.
Why Are Loyalty Programs Losing Steam?
As loyalty programs developed, many guests found that the benefits of remaining loyal to a particular hotel brand were not worth it in order to sacrifice higher room rates or various amenities at different locations.
These programs quickly became bogged down with rules and regulations that motivated more travelers to head to OTA websites in order to find out more about the hotels that offered discounted rates in their chosen destination.
Lack of value and inability to cash in on rewards led to a dwindling interest in loyalty programs, and often led to a decrease in brand loyalty amongst guests.
Why Should Hotels And B&Bs Care About Loyalty Programs?
Loyalty programs are still valuable to your hotel, however, as long as they are executed properly.
When you have a loyalty program in place that benefits your guests directly and is easy to understand, you will see an increase in repeat customers and direct bookings. These are some of your most valuable bookings, because you earn them without having to pay for extensive marketing strategies or commission fees to distribution agents. The more you can do to drive direct bookings at your B&B, the better your brand will be in the long-term.
How Can Hotels And B&Bs Improve Their Loyalty Programs?
There's several improvements that can be made in order to improve your guest loyalty program:
Keep it simple
A points-based reward system is the most common and most effective loyalty program available. Provide your guests with a specific number of points per bookings, and designate rewards for guests who receive enough points.
Make some friends
Partner with other local businesses in order to enhance the rewards experience. In addition to offering high-end amenities or free perks in your program, you could also work with local restaurants and tour companies in order to reward your frequent guests.
Think about online word of mouth
Engage with guests on social media to create brand affinity.
Loyalty programs provide you with a unique opportunity to impress your guests and prove to them that you value their business.
In addition to benefiting the people who stay at your hotel, they also benefit your brand and your online reputation.
You can and should promote your loyalty program within your online marketing strategy, and also make sure that your distribution agents are aware of your commitment to loyalty.
Don't keep your perks a secret from the world — share your dedication to your guests with the world!

Share with your community:
We recommend the following articles for you
Back to top