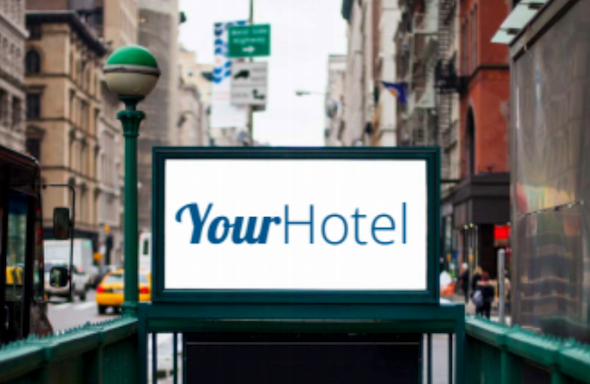 If you've been running your small property for a while and you've been following the industry blogs, you will undoubtedly have come across the term 'the billboard effect'.
To recap, the 'billboard effect' means that even if guests discover you through an online travel agency (OTA), they may ultimately decide to book directly with you. The benefit is you raise awareness from the OTA marketing your property, but the booking is commission-free.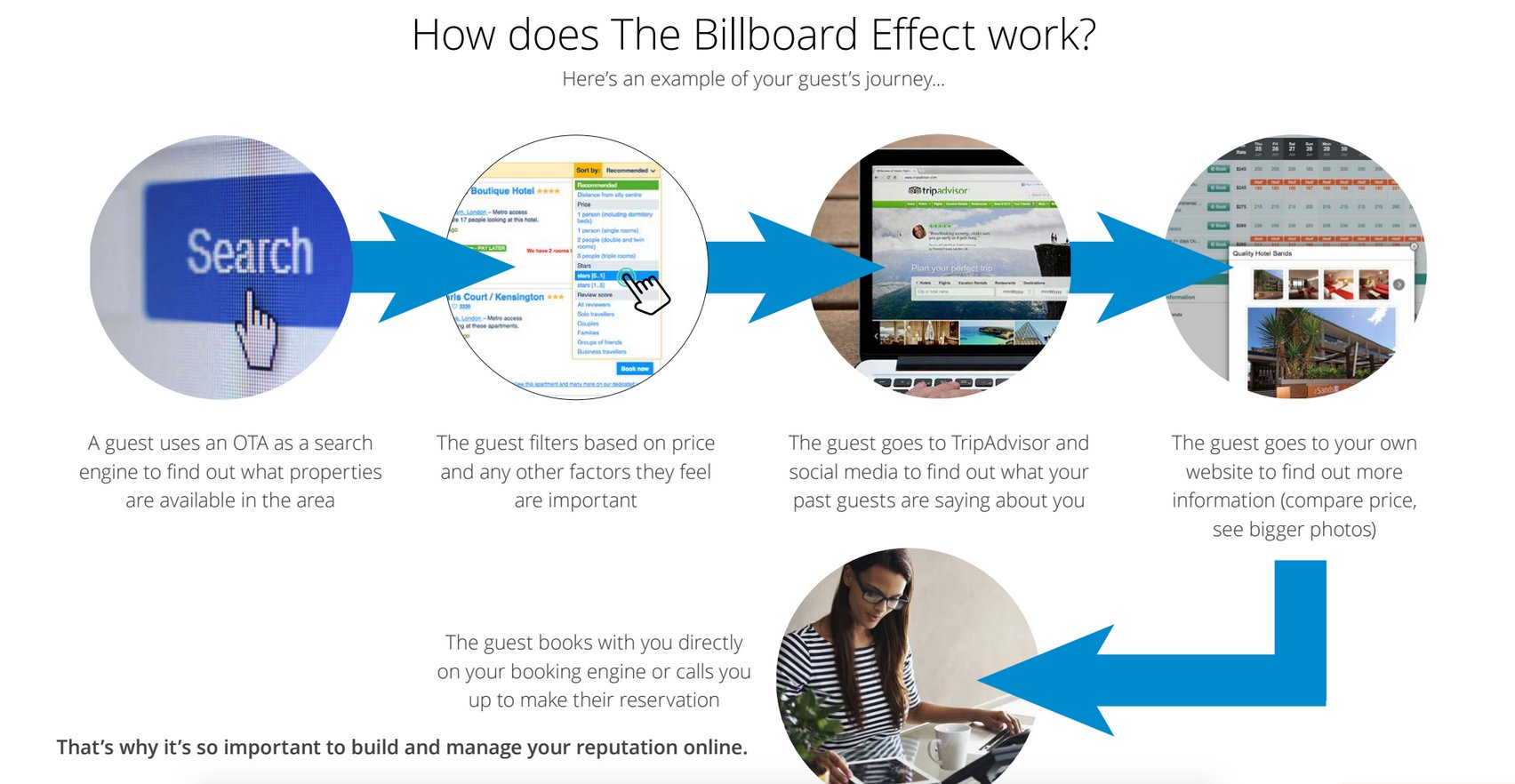 For example, Ivan Drechsler of the Tubac Country Inn feels that the increase he has seen in his direct bookings can be attributed to 'The Billboard Effect' triggered by his amplified online presence.
"While we have recently added another channel, we haven't received any bookings through it yet. However, we've stimulated enough interest for guests to call us, and our direct bookings from the website are certainly more than those from the OTAs."
Signing up to OTA websites helps you to be seen everywhere, but if the experience on your website is lacklustre, then you will fail to drive more direct bookings through it.
Here's what you can do.
1. Improve the booking process
To encourage the billboard effect, it is imperative that you work on improving your online booking process.
The ease of booking directly with you needs to match if not be smoother than booking with OTAs.
Make sure you…
Tug at their heartstrings
The best way to sell is by evoking some type of emotion. At your bed and breakfast, the best type of emotion to trigger is desire – a desire to stay at your property, for whatever emotional reason will resonate with them most.
It really depends on your type of property, and who you are trying to attract. To trigger emotion you need to make sure that guests want to picture themselves comfortably staying at your property for the duration of their break.
Make sure your website contains comprehensive information about your local area – they just won't spend too much time at your bed and breakfast!
Smooth out the payment process
A lot of travelers abandon your website at this point. To encourage them to stick around, SiteMinder reports that your online payment process should be:
Totally secure. Two thirds of US travelers are nervous about being redirected to pay.
Simple. 63% of Chinese travelers say an overly complex payment page frustrates them.
Flexible in terms of currency. A third of US + UK travelers would abandon the purchase if USD + GBP are not displayed.
Alleviate buyer's guilt
Right after your guest makes a booking, you need to reduce what's known as 'buyer's guilt'! How? By reinforcing the fact that they've just made an excellent decision.
Your small hotel's reservation system should send an automatic email immediately after your guest enters their details to make a booking.
Usually, a credit card is required, so the purpose of this email is to reassure your guests that the reservation was successful.
2. Lower your rates to a limited audience
While you can't publicly advertise lower room rates in order to drive direct reservations, you're allowed to do so to a limited audience. This means that to drive direct bookings you can offer deals to:
Facebook fans
Twitter followers
Your email database
Phone enquiries
Remember to invite people to join these audiences through calls to action on your website. Tell them they can get special discounts and promotions unavailable elsewhere.
3. Package your rooms to make them more appealing
You can enhance your direct offering by adding elements like free parking, wifi, and tickets to a local event.
Your OTA may be selling the room at a discounted price, but with your full price there are extras that are more valuable than the discount your guest would be getting if they booked with the OTA.
For more tips on how small hotels can strike the perfect balance when working with OTAs, download our ebook: How to play the online channels like a pro.

Share with your community:
We recommend the following articles for you
Back to top