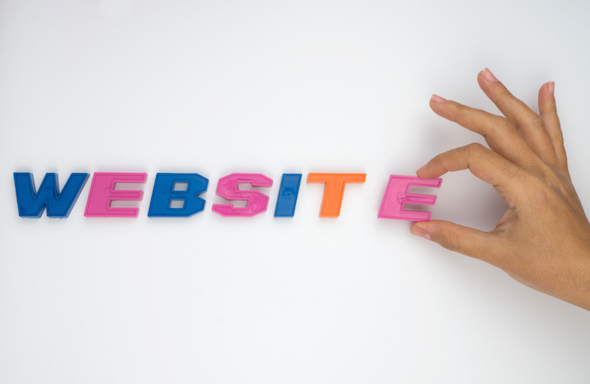 Your website is simply invaluable in this day and age, because it's so crucial to getting more online direct reservations.
In fact, Hotel Marketing reports that
Over a third of US travelers now prefer to book hotels direct through their website, compared to a quarter of those who prefer to book through an online travel agency (OTA).
Travel agencies are slowly losing their share of digital travel sales in the US. By 2019, they are expected to count for less than 30% of total digital travel sales.
Your website will allow you to tap into the estimated 110.7 million US digital travel bookers who will spend $USD 167.99 billion on digital travel sales this year.
But when it comes to the design of your small hotel's website, where do you start? It can be helpful to look to your industry peers for inspiration. Here are some excellent examples of the small accommodation providers who got it right.
1) The Falcon at Hatton
The Falcon at Hatton is a rustic property which boasts 8 comfortable rooms as part of a converted barn and annexe building, offering a place to stay with a mix of twin and double rooms. They are also well-known for their restaurant.
We love:
How when you click on "Stay With Us" on the menu navigation, it auto-scrolls down to the accommodation area on the home page – which is complete with a description, images, and embedded booking engine! It couldn't be easier to book a room with this property.
Their home page which gives website visitors a stunning slideshow of images.
The clear menu navigation with a few options for where to go.
2) Villa Orchard
Villa Orchard is a boutique urban retreat with a personal touch. Centrally located in one of Frankfurt's quiet residential areas, this family-run 7-room bed and breakfast provides a tranquil atmosphere, warm hospitality, and hearty breakfasts to business and leisure travelers alike.
We love:
The comprehensive content they have about their destination. Whether you scroll onto their "Location" section or "Activities" section, you will find rich multimedia content (photos, videos) along with useful information about what you can do nearby.
Their excellent descriptions and high resolution images throughout the website.
The way their "rooms and rates" page instantly tells you about a discount you can receive by booking direct, all of the review site badges they have accumulated, and that you are only 2 clicks away from confirming your booking.
3) Point Villas
The Point Villas is an award winning private luxury estate located on the northern shores of New Zealand's spectacular Lake Taupo.
We love:
The high quality video tour available on their home page, allowing travelers to feel like they're being shown around their property.
The 'social proof' available on their home page. All of their awards and best reviews from reputable sources are prominently displayed, making the traveler feel at ease, and that they are in good hands.
Comprehensive content around what activities you can partake in during your stay (sightseeing, adventure, and wine tasting – just to name a few).
4) Avocado Sunset B&B
Avocado Sunset B&B is a romantic, luxury bed and breakfast nestled in the beautiful Gold Coast Hinterland.
We love:
How all of their different themed rooms are displayed, showcasing each one's specific look and feel.
How they state on their home page that their property is specifically suited to romantic getaways. Instantly, they have identified couples as their niche!
The icons being used on their home page to take visitors to different areas of the website.
5) Prairie Guest House
The Prairie Guest House sits on a farm-like setting of two acres in Hamilton County, Indiana. The inn features beautiful gardens, large native Indiana trees, a rustic barn, and an on-site yoga studio.
We love:
The 360 virtual tour of the property. Guests can literally self-serve and navigate throughout the entire property. They can go outside, walk through hallways, and explore rooms in detail.
How the time and weather of the area is prominently displayed on the home page.
All of the comprehensive information about what kind of breakfast is served. Breakfast is very important to travelers, as it ranked at the top of the most-wanted amenities list!
Want a guest-converting website for your property?
Create a beautiful hotel or bed & breakfast website effortlessly and turn browsers into guests. Little Hotelier's direct booking technology is proven to convert guests far and wide! Learn more about it here.
Is your website up to scratch? Use this decision-tree to find out if your website needs a re-vamp. We are also happy to give you a free assessment of your property's online profile.


Share with your community:
We recommend the following articles for you
Back to top