The world's most trusted small hotel management software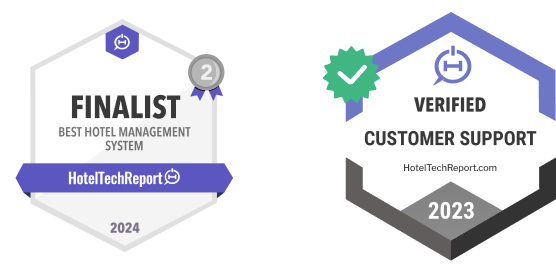 Grow your vacation rental business with Little Hotelier:
Welcome to Little Hotelier, the perfect place to run and build a profitable vacation rental business.
Connect your vacation rental to 400+ booking channels simultaneously.
Connect to more top booking sites like AirBnB and Booking.com and get up to 46% more reservations.
A booking engine and bookable
website.
Use our booking engine to take guest reservations directly from your website and Facebook page and reduce OTA commissions.
Manage your property from one place.
Use one central calendar to manage guest check-ins, room allocations, guest communications, and to take payments, all from one place.
Mobile app for rentals on the run.
The Little Hotelier mobile app gives you the freedom to manage your property from your pocket.

Your checklist for the right vacation rental software:
Automatic room and rate updates.
Create instant availability updates with synchronisation between your system, channel manager, and reservation system.
Connect to online booking channels.
Being able to connect your property to guests is crucial in growing your vacation rental business.
Personalised communication.
Easily make guests feel welcome with automated communications pre and post-stay.
24/7 customer support.
Having a software provider that can be contacted via chat, email, or phone 24/7 will help you solve problems quickly.
Why choose Little Hotelier for your vacation rental?
Trusted by more small independent properties globally than any other provider.
Superior coverage with more than 450 connected booking channels to choose from and connect to, simultaneously.
User-friendly features and interface designed specifically for small property operators.
Free mobile app that gives you access to your property on the go so you can stay in control, wherever you are.
Frequently asked questions.
Why do I need software for my vacation rental?
Having software in place at your vacation rental will help you reach more guests, connect your property to top booking sites simultaneously, manage and automate guest communications, and help you manage your property on the go. Software can greatly assist you in managing your property in a way that also suits your lifestyle.
How much does software for a vacation rental cost?
Costs will differ depending on a number of factors such as property type, how many rooms you have, the features you choose to implement, and so much more. We recommend speaking to one of our hotel experts to get a personalised quote and demo.
How do I choose the right software?
Choosing the right software will depend on what you're looking for and what your primary goals are. We recommend viewing our demo to see how Little Hotelier can help your vacation rental grow.