Dene Guesthouse is a charming bed and breakfast in a Georgian townhouse, situated just 15 minutes away from the Royal Botanic Garden Edinburgh. Its modern and traditional furnishings create a relaxed atmosphere for guests to enjoy.
Guests access their comfortable bedrooms via a period staircase, and enjoy breakfast is in the bright lounge and dining room.
We were fortunate enough to chat to the Proprietor and Guesthouse Manager of Dene Guesthouse, Simone Koerber, about what makes the guest house so successful.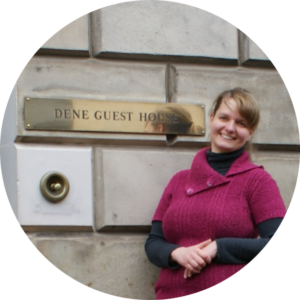 Tell us about your property – why does it make you so proud?
It had always been my dream to have my own hotel or B&B. It is very rewarding having this achieved.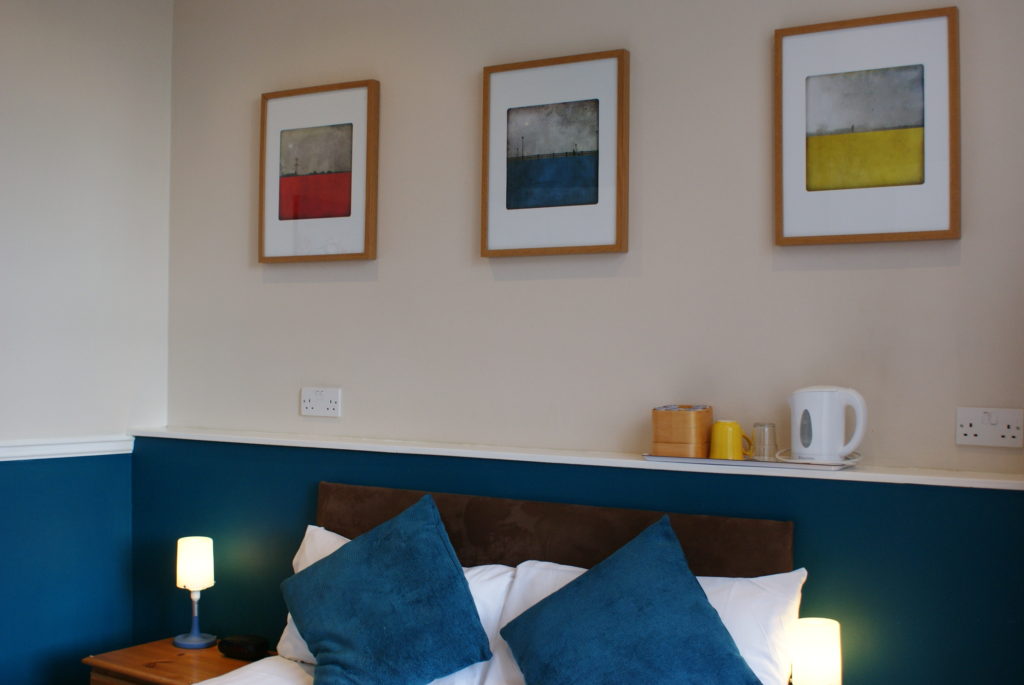 Who do you feel is your ideal guest? What are they like?
Guesthouses and B&Bs have quite a tradition in the UK. I think many guests who visit the UK for the first time want to indulge the guesthouse atmosphere as part of their holiday experience. Many guests do also simply prefer to stay in smaller properties, with a more informal atmosphere. We have individual travellers along with couples and small families and a lot of elderly yearly returning guests, who simply wish to catch up with friends and family here.
I have noticed that most visitors fall in love with Edinburgh and Scotland immediately, and it's amazing see them come back the next year, staying with us again, before their 3-day tour to Skye to explore country further.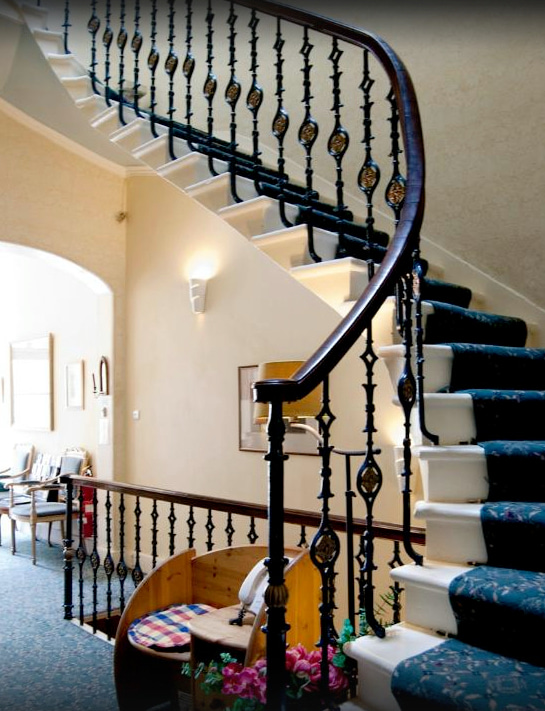 How do you target your ideal guests and attract them to your hotel?
Targeting guests, I think is done by having great pictures, and describing your property in the best possible way. Having all the details available at any time. Guests expect hotel service but a guesthouse atmosphere.
Regular updates of pictures and text, creating a Facebook site and maintaining it, being active on TripAdvisor and, most importantly, making it easy for guests to book you on your own website.
Do you have any tips for other small accommodation providers on how to stand out from the crowd, especially in terms of competing with large hotels?
As a guest house or B&B you have a lot more flexibility when it comes to breakfast. You can name the rooms after famous persons in the area, instead of having room numbers. Also the hidden gems of your town or area, places you like to visit yourself. My personal favourite is having a takeaway coffee and cupcakes sitting in Princes Street Gardens or sunset on Carlton Hill, share something personal.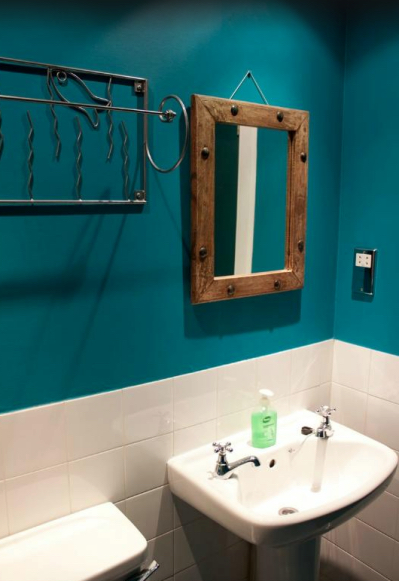 Do you have any partnerships (local and global) that help you raise awareness of your small hotel? If so, what are they?
Many years ago we managed to get into the printed version of "Lonely Planet".
Also, there are a lot of bookings coming through our website now, many guests answer the question there about "how did you hear about us".
For the future I would like more advertising on Lonely Planet.
How do you feel the internet has impacted the future of the industry in your region?
If you are not "online" you do not get booked directly, many guests will find you on an OTA and then maybe book you directly. The reluctance to be with an OTA or go "online" may come from B&B owners feeling out of control, they have no idea who books, and what are the people like.
I have noticed a significant change over the years, where people do not email or phone so much anymore. They want to see pictures, rates, information and be able to book at any time.
Also, I have noticed that many guests feel more secure "to pay over the internet" even though there is no payment gateway, but by simply entering their details on a website rather than giving them by email or phone.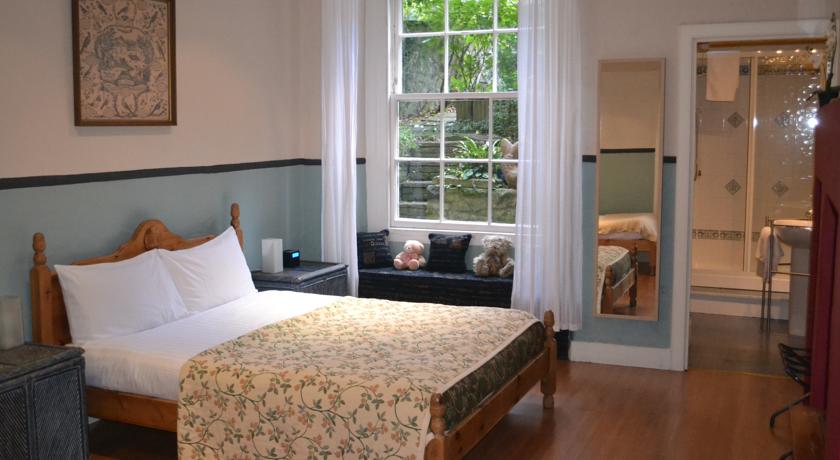 What kinds of technology help you to run your small hotel?
As Little Hotelier is cloud-based, we use a tablet to check in guests (on the tablet the functions are limited but they are sufficient for check-ins and check-outs). We used to have a book & pencil, any change required rewriting the book again. I cannot imagine going back to the "book".
Some OTAs also send texts messages to your mobile, this is great, especially when you are away from the guest house for some time.
We do also have a self check-in system with a code, this is great for late check ins, or when you have something personal like cinema planned.
We recently added the "self check-in" & and "late check in after 8 pm" as free of charge extras and guests love it. It takes pressure off them to arrive at specific times, it answers their questions straight away if they can arrive late, without tedious email writing, for both sides involved!
Once the guest is inside by using the code to open the front door, they will find their welcome envelope in a specific place with information about their room, payment and even sightseeing tips. It's again something you can personalise yourself.
Free of charge WiFi is very important, with a stable and good coverage. Wifi may become even more important than breakfast within the next years.
Little Hoteliers automatic pre-arrival and post arrival emails. The pre-arrival emails help us to catch up with arrival times and last minute parking requests. Organising the day or week is a lot easier.
The post departure emails remind guests to leave feedback, it's again something you can personalise and change until you find the perfect one.
We have managed to significantly increase our TripAdvisor ranking as we included a direct link there, so it's easy for guests. On some occasions we do get bad reviews, however, and they help us to improve and you can mostly post a management reply as well now.
Dene Guesthouse is a happy customer of Little Hotelier. Watch an on-demand demo to see how we can help you become the next B&B Superstar!