Surf, sun, sand, and blue skies await on the golden shores of Western Australia's largest city and capital, Perth.
As one of the most isolated places in the world, the greater Perth region boasts seemingly endless stretches of untouched coastline and magnificent interior landscapes that have to be seen to be believed. And then there's the city itself – bordering the desert like a modern day oasis, the substantial population of Perth (2 million residents and counting) means there's no shortage of things to see and do.
Join us as we look at the best things to do in Perth and see why the city is fast becoming a sensational travel destination of choice for many travellers.
Best things to do in Perth
Perth has a host of amazing activities and stunning sights on its front door step; unique in its isolated but completely connected travel experience. Visitors to the 'City Of Light' can look forward to a distinctive blend of cosmopolitan culture, historical sights, stunning natural beauty, beautiful bays and beaches, and never-ending sun.
But what are the best things to do in Perth? Below are points of interest and experiences that first-time visitors to the city will be sure to check out:
---
LITTLE HOTELIER TOP TIP : Connect with niche online travel agents (OTAs). You may be listed on Booking.com and Expedia, but by connecting with additional niche OTAs, you could get far more bookings from your ideal type of guest.
---
Best sightseeing in Perth
With the remote nature of its geography providing some of the best views Australia has to offer, Perth is a bonafide adventurer's playground, ripe for unforgettable journeys and breathtaking sightseeing in almost every direction. The year-round blue skies ensure every day is a good day to explore the city and its surroundings, with numerous stunning sights, natural highlights, and unique vantage points.
The Indian Ocean tends to take the centre stage for travellers visiting Perth for the first time. To get a sense of scale and put life in perspective, there's nothing better than peering out to the vast and never-ending deep blue sea from one of Perth's numerous beaches dotted along the region's 197 kilometres of coastline.
Alternatively, for a unique view of the city, and an even more isolated vista of the Indian Ocean, head across the water to Rottnest Island (or Wadjemup as it is known to the indigenous Noongar people), a special protected off-shore nature reserve that lies only 18 kilometres off the coast of Fremantle. Aside from the impressive sea views, there are some fascinating adventures to be had within its interior, and a lively host of wildlife to meet. The most famed of all its wildlife is the quokka – a friendly, small wallaby-like marsupial that is native to the island, together with sea lions, southern fur seals, and numerous species of migratory sea birds. A popular recreational and tourist destination for Perth locals and travellers alike, the island's white-sand beaches and secluded coves give lovers of Robert Louis Stevenson's Treasure Island much to daydream about.
To see the region in all its golden glory and gain a true bird's eye view, climbing the friendly skies by way of a sunrise or sunset hot air balloon is a memory worth making. Adventurous sightseers have great options in Liberty Balloon Flights and RedBalloon, with both operators flying above Perth's Avon Valley from April/May to November each year.
Best restaurants in Perth
Whether you ask a tourist or a local, the answer will be the same – dining in Perth is divine, with some of the country's best restaurants to be found in Western Australia's capital.
A mainstay of Perth's hospitality scene, Wildflower is a first-class restaurant situated atop the luxury 5-star COMO The Treasury hotel, which is itself located within the grand old 19th century former State Treasury building. Serving up contemporary Western Australian cuisine, day and night, on the rooftop terrace of the hotel, this restaurant boasts superb views of the city and Swan River, and features a farmer-and-forager-driven menu of dishes revolving around the 6 indigenous seasons.
Another in-hotel restaurant highlight is the highly commended Garum, a stylish and relaxed Italian dining destination from celebrated chef Guy Grossi. Located within the equally luxurious 5-star hotel The Westin Perth, the restaurant provides diners with an authentic and award-winning Roman Italian culinary experience – its menu focusing on both ancient Roman techniques and modern Italian classics. A favourite among Perth locals, guests from out of town and interstate, and jet-set tourists from all over the world, beyond the cuisine, the restaurant is also known for its authentic aperitivo experience – the traditional Italian happy hour to unwind after work, where pre-dinner snacks are on offer en masse and the drinks flow freely.
For dining by the sea, check out Barchetta and Longview – two local favourites in the heart of the popular and iconic Cottesloe Beach, famed for their mouth-watering food, warm friendly hospitality, and grand panoramic sea views.
---
LITTLE HOTELIER TOP TIP : Create quality video content showcasing your property. Gone are the days where potential guests could be won over with photos alone. People want to get a feel for the place first, with video content more likely to be shared amongst friends and family members. 
---
Things to do in Perth with kids
With all of the attractions and bright lights of a big city, and plenty of room to move in and around the urban centre and surrounding hinterland, Perth is a superb destination for families, with many first-rate activities for kids (aside from the countless days at the beach).
Located a few kilometres off-shore, Rottnest Island is great for a day trip, or a longer stay in the humble yet charming, intentionally low-key accommodation available on the island. Home to the world's largest population of quokka (a diminutive breed of short-tailed wallaby), together with colonies of sea birds, seals, and sea lions, the island is only a 25 minute ferry from Fremantle, and has a number of great walks, sights, and beaches to discover. Sit back, relax, let the kids play, and enjoy the view.
Families will also love exploring the historic maritime district of Fremantle, located in the heart of Perth's golden coast. Fremantle, "Freo" or "Old Town" as it is known by locals, was originally Perth's sister city, being founded at the same time back in 1829 as the commercial port and gateway to Western Australia. Originally the free Swan River Colony, the region's dynamic changed dramatically when it became a penal colony 1849 to help with severe labour shortages. These days, Fremantle is part of the greater Perth metropolitan region, and is famed for its rich maritime history, stunning examples of Victorian architecture, and British penal colony remnants – including the World Heritage-listed Fremantle Prison. And yes, it is non-operational, though the daring can book a night in a cell!
---
LITTLE HOTELIER TOP TIP : Turn your guests into advocates – or better yet, ambassadors – by blending good old fashioned hospitality with modern technology. Reply to social media comments, keep track of and acknowledge repeat visits by using a property management platform with a mobile app included (such as Little Hotelier), and be sure to say "thank you!" – even if only over email. A personal touch still goes a long way.
---
We're travellers too.
At Little Hotelier we have a deep passion for travel. We also understand the challenges of running a hotel – which is why we've developed a simple yet powerful way for you to manage your property.
The Little Hotelier platform has been designed specifically for small accommodation providers. We help you minimise the fuss and maximise the profits of your hotel, while offering you more freedom and control while you do it.
Don't just take our word for it. Get started right away for free and make life easier.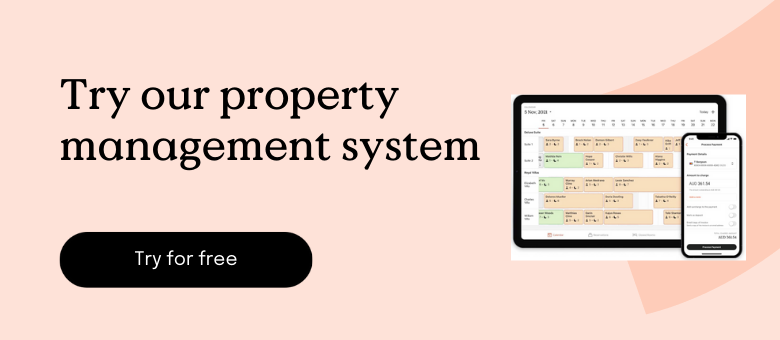 Share with your community:
We recommend the following articles for you
Back to top