Many people come to Cairns for one thing, and one thing only – but the tropical north Queensland city has a lot to offer, beyond just being the gateway to the world's largest coral reef system.
Cairns is a place of natural beauty, exotic wildlife, laid-back good times, blue waters and sandy beaches.
Join us as we look at the many wonderful things for guests to do in the tropical northern city of Cairns.
Best things to do around Cairns
Within Cairns itself, the area around the Esplanade has plenty to offer first-time visitors to the Sunshine State's northernmost tropical city; although arguably the most spectacular "must-see" thing to do in Cairns isn't even in Cairns, but 20+ kilometres offshore – the legendary Great Barrier Reef. 
There are many ways to access the Great Barrier Reef, which stretches for over 2,300 kilometres down the eastern coast of Queensland; the most popular of which is to simply hop on a day cruise charter boat, which can take anywhere between 25 to 50 minutes to reach the reef. However, if guests are going to take the boat, a glass-bottom submarine boat is a popular choice to give a better view of the abundant aquatic life in the depths and shallows around the reef.
Once guests are there, snorkelling is a great way to great water to explore the shallows at their own pace, while newer technologies such as Scuba Doo underwater scooter and the Seawalker Helmet Diving experience are rising in popularity. Based at Green Island, just off the coast of Cairns, the Seawalker is unique in that it allows wearers to walk along the sand of the Great Barrier Reef without swimming or diving, or wearing any special breathing apparatus – the helmet also keeps all moisture out, meaning visitors don't even need to get their hair wet!
Those who don't mind putting their hand in their pocket, scenic aerial flights can give a unique and alternative perspective showing the magnitude of the reef system, and also come highly recommended.
But there's so much more to Cairns than just being a launching pad to one of the greatest natural wonders in the world – in fact, Cairns is the gateway to two of the world's greatest natural wonders; the second being the world's oldest rainforest, the Wet Tropics.
One of the most remarkable places on Earth, the UNESCO-certified Wet Tropics World Heritage Area is spread along 450 kilometres of rugged tropical north Queensland coastline, and is home to remnants of the ancient Gondwanan forest that once covered the whole of the Australian continent. For the adventurous at heart, the Wet Tropics Great Walk is an awe-inspiring trek, which can be split into sections to allow for different fitness levels and schedules.
There are some excellent smaller walks around the Wet Tropics too, many of which have a cultural indigenous element, as several Rainforest Aboriginal tribes continue to reside and care for the region as the traditional owners and custodians of the land.
---
LITTLE HOTELIER TOP TIP : If you're near a landmark, offer something truly unique, or if you're the perfect choice for a certain type of guest, be sure to let people know! You can include this content on your website but also your Google My Business listing.
---
Best beaches in Cairns
Cairns is known for its beaches. White sand, crystal clear blue tropical waters, gentle sea breeze… To many of us, it's a dream come true. But where are the best beaches in Cairns? Some these hidden gems include:
Bringing Mediterranean vibes to Queensland's tropical north, Palm Cove is a must-see destination beach only 25 minutes drive from Cairns Airport. A village by its own right, Palm Cove has plenty to offer, in addition to its beautiful beachfront and serene coastal waters.
Next door to Palm Cove, neighbouring Clifton Beach is an unspoiled stretch of paradise connected to Palm Cove by walking and bike tracks. Recommended for those who just want a quiet walk along a beautiful stretch of sand with nothing but the sound of gentle waves rolling in…
Nudey Beach should cause no concern whatsoever, as it is most definitely not a nudist beach, but is certainly a picturesque sight. Considered one of the most beautiful beaches in Queensland, Nudey Beach is located on Fitzroy Island, off the coast of Cairns, and within easy reach of the Great Barrier Reef.
Trinity Beach is another highlight in the region, situated to the north of Cairns. More of a coastal suburb than a standalone beach community, there are a great selection of cafes, restaurants, and accommodation options to cater to those in the area to see the beautiful coconut and almond tree-lined beach.
With no large resorts or hotels, Machans Beach will reward beachcombing explorers who don't mind venturing a little off the beaten track. The eclectic hippie-esque township completes the area's laid-back, low key vibe, where the focus is firmly on nature.
Things to do in Cairns with kids
Kids love Cairns – and for good reason! Cairns has plenty to do for the young and young-at-heart, including:
Splashing the day away swimming safely within the confines of the iconic, man-made, salt-water (and free!) Cairns Esplanade Lagoon
Making new friends in the parklands that surround the Esplanade such as Muddy's Playground
Encountering exotic fish, aquatic anomalies, and other unusual forms of marine life at the celebrated world-class Cairns Aquarium
Or saying hello to animals of all types from high up on the ropes at Cairns Zoom & Wildlife Dome.
And then there's the Great Barrier Reef! Visitors travelling to Cairns with kids are never short on exciting and educational things to do.
---
LITTLE HOTELIER TOP TIP : Attract more families to your hotel by updating your website and marketing images to include activities and smiling faces, while ensuring key amenities are listed on your homepage.
---
Things to do in Cairns for couples
Effortlessly blending the old with the new, mixing contemporary luxury, laid-back northern cool, and a host of ancient natural wonders, Cairns is a dream come true for many dynamic travelling duos. There's an enormous amount of things for couples to do in and around the city, but you're not just limited to natural wonders – there's plenty to see and do that doesn't revolve around a majestic natural sight or breathtaking beach.
Couples who like to enjoy a sundowner or two will likely appreciate the unique tropical party town atmosphere of Cairns (bright floral Hawaiian shirts and skirts and are commonly seen throughout most of the city) and its relaxed bar scene, strong arts and culture offering, awesome live music, and excellent cafes and restaurants, there's a lot to love about Cairns!
---
LITTLE HOTELIER TOP TIP : Turn your guests into advocates – or better yet, ambassadors – by blending good old fashioned hospitality with modern technology. Reply to social media comments, keep track of and acknowledge repeat visits by using a property management platform with a mobile app included (such as Little Hotelier), and be sure to say "thank you!" – even if only over email. A personal touch still goes a long way.
---
We're travellers too.
At Little Hotelier we have a deep passion for travel. We also understand the challenges of running a hotel – which is why we've developed a simple yet powerful way for you to manage your property.
The Little Hotelier platform has been designed specifically for small accommodation providers. We help you minimise the fuss and maximise the profits of your hotel, while offering you more freedom and control while you do it.
Don't just take our word for it. Get started right away for free and make life easier.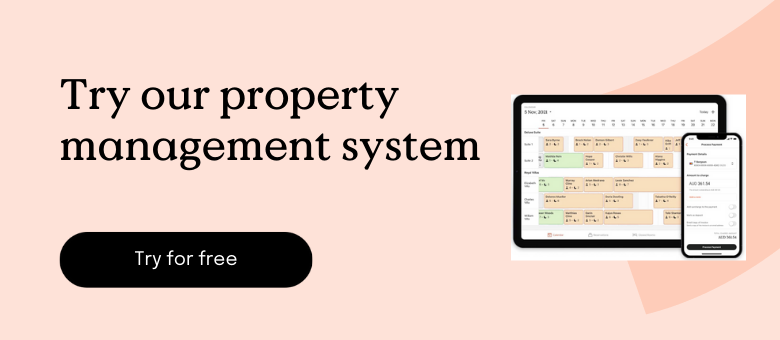 Share with your community:
We recommend the following articles for you
Back to top