Regularly named as one of the world's most liveable cities, Adelaide is a fascinating place; champion of the arts, cuisine lovers' paradise, low-key urban getaway, gateway to wine country, and more.
With a wealth of cultural and historical attractions, Adelaide is home to some of the best museum and zoo exhibits, festivals, indigenous art collections, wineries, and scenic parklands in Australia. The beloved southern city is fast becoming one of Australia's most celebrated destinations – and for good reason!
So let's explore the many wonderful things travellers will look to do in the South Australian city of Adelaide.
Best things to do in Adelaide
There are a lot of amazing things to see and do in Adelaide – with many of these highlights found around the city centre. Downtown Adelaide is very different to most large urban centres, set amongst majestic scenic park lands, with the River Torrens (also known as the Karrawirri Parri) running through the heart of the city. To make things even better, Adelaide is renowned for being a '20 minute city' – and is only ever a 20 minute drive (or tram ride) away from one place to the next, making getting around Adelaide a breeze!
Within central Adelaide, there are numerous points of interest and attractions, including:
Adelaide is also known for being a cultural hub, and this shows with its amazing, world-class festival calendar. Depending on the time of year, visitors may be able to attend a number of awesome festivals, including:
And last, but certainly not least, visitors to Adelaide will find they have easy access to the best wine Australia has to offer, with the premier wine producing regions of Barossa Valley and Adelaide Hills only a short drive from the city.
---
LITTLE HOTELIER TOP TIP : If your property is near a landmark, offer something truly unique, or if you're the perfect choice for a certain type of guest, be sure to let people know! You can include this content on your website but also your Google My Business listing.
---
What are the best restaurants in Adelaide?
Among the many incredible things Adelaide is famous for, the smorgasbord of first-rate restaurants on offer is one of the biggest draw cards for travellers visiting the jewel of the south.
Lovers of contemporary Asian cuisine are sure to check out Shōbōsho – an award-winning Japanese restaurant in the heart of the city that blends the ancient traditions of Japanese yakitori with modern finesse. Known for its use of smoke, steam, and fire, Shōbōsho is one of the very best restaurants in Adelaide, if not Australia, and comes highly recommended.
Speaking of awards, Restaurant Botanic has won a few – including Australian Restaurant of the Year 2023. Nestled in the lush grounds of Adelaide's Botanic Gardens, the restaurant takes inspiration from its surroundings, and really leans into the idea of edible greens, with unusual dishes like green ants, paperbark parsnip pie, bunya bunya branches, and finger limes on the menu. With the suggested minimum dining time of four hours, this is a highly entertaining dining experience that visitors will have to see (and experienced) to believe.
For simpler dining, Luigi Delicatessen is a favourite of locals and tourists alike, and is consistently rated as one of the best eats in Adelaide. Renowned for the quality of its food, the charming 'Little Italy in Adelaide' atmosphere, and warm hospitality and service of its staff and eponymous owner, this is a deli café of the highest order, where diners come to eat, talk, and laugh the day away.
Travellers looking for European-style dining and authentic Australian flavours will appreciate Georges on Waymouth. Emphasising local fresh produce, pristine 'catch of the day' fish mains, and a made-on-premise approach (all breads, pasta, and desserts are made on-premise daily), Georges consistently hits the mark with first-rate dishes, impeccable personalised front of house service, and its extensive wine list of local and European varietals.
A regional Thai treasure, Soi 38 has been delighting Adelaideans since 2014, bringing the rich flavours of Thai-style street food, snacks, and mains to the forefront of Adelaide's hospitality industry. Esteemed Executive Chef Terry Intarakhamhaeng is held in high regard for his ability to showcase the dishes of Thailand's distinct regions, ethnic minority groups, and hill tribes with an ethical, seasonal, award-winning menu that favours historical recipes handed down generations. An unforgettable experience – and something that is unlike anything else in Adelaide.
Located ten minutes from the city centre en route to the famed wine producing region of Adelaide Hills, Singapore House is a casual and contemporary yet refined Asian fusion restaurant, serving upmarket Singaporean street food and mains in a classy, art-filled premises. Highlights include their incredible take on an authentic beef rendang, and delicious soft shell crab. Fair warning – bookings for this red hot restaurant are essential (although takeaways are available).
Circling back to downtown Adelaide, and situated within the walls of the Art Deco heritage-listed 5-star Mayfair Hotel, the Mayflower Restaurant is another standout on the Adelaide restaurant scene. With its use of sustainable local produce (including honey from the hotel's own hives), excellent local wine matches, fully featured buffet breakfast, and signature High Tea, this is à la carte dining at its best.
Another popular spot worthy of consideration is Adelaide Central Market. As one of Australia's oldest, continually running markets dating back to 1869, this set of heritage-listed buildings has a proud tradition of housing an almost endless supply of tasty treats for the wider populace to enjoy; including cheese, cured meats, and local fresh produce. Nowadays, there's also a fantastic selection of mini-cafes dotted throughout this historic market, making it always worth a visit, whether travellers are hungry or not!
---
LITTLE HOTELIER TOP TIP : When promoting your property, consider your ideal guest type – are they luxury travellers, younger people, families, retirees etc? Understanding your audience and engaging with relevant messaging is key to standing out from the crowd.
---
Best beaches in Adelaide
There are many awesome beaches along South Australia's coast, with some of the best sand and sea conveniently found on Adelaide's shores.
Travellers looking for the best beaches in Adelaide are encouraged to check out:
Glenelg – Popular with locals of all ages, Glenelg is an upmarket city beach, and has a host of great bars and restaurants on offer. Those looking to enjoy a refreshing cocktail (or mocktail) in the sun, or a sundowner on a balmy summer's night will likely enjoy The Moseley Beach Club – a Mediterranean-inspired 'sun lounge', bar, and casual dining venue, set on the sands of Glenelg Beach itself. With live music playing daily (including DJ's from Friday to Sunday), free entry, and a relaxed "fun in the sun" atmosphere, this seasonal beach club offers something a bit different on these southern shores. Just don't forget the sun block!
Henley Beach – A charming, mellow seaside suburb with a genuine beachtown vibe, Henley Beach is seen as the up-and-coming challenger to Glenelg – its bustling café culture, classy seafood restaurants, and laid-back fish and chip shops sharing space with numerous long standing traditional pubs and ice cream parlours. Featuring a great, wide stretch of sand, Henley Beach is a relaxed seaside enclave which attracts plenty of swimmers, paddleboarders, and walkers – but it's big enough to never feel too closed in or busy.
Brighton Beach – The most family-friendly and safe seaside suburb in Adelaide, owing to its surf lifesaving club-patrolled beaches, long wooden jetty, big sandy beach, and general lack of bars (there are a few, but far less than the other beachside suburbs listed), Brighton Beach is a great place to take the kids for an afternoon to collect shells, cool off in the ocean, or simply explore the subdued beachfront.
---
LITTLE HOTELIER TOP TIP : Ensure your website is mobile-friendly. This is especially important for hotels, as guests will often look for somewhere to stay while they're on the move or looking for a last-minute deal. Choosing a mobile-optimised website provider (such as Little Hotelier's website builder) makes it easy from the start.
---
We're travellers too.
At Little Hotelier we have a deep passion for travel. We also understand the challenges of running a hotel – which is why we've developed a simple yet powerful way for you to manage your property.
The Little Hotelier platform has been designed specifically for small accommodation providers. We help you minimise the fuss and maximise the profits of your hotel, while offering you more freedom and control while you do it.
Don't just take our word for it. Get started right away for free and make life easier.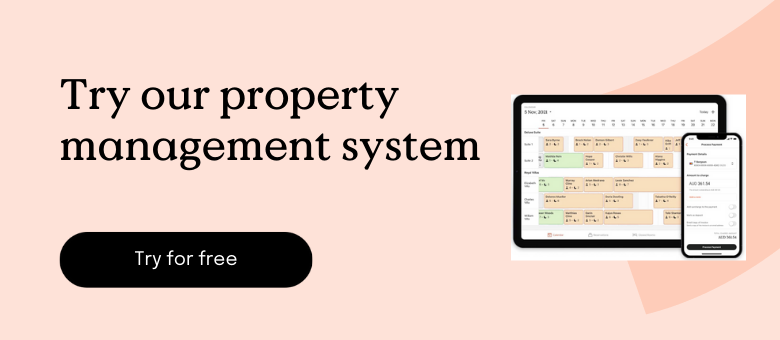 Share with your community:
We recommend the following articles for you
Back to top