Best motel management system
Choosing an online or cloud based motel management system to run your property is the perfect decision to take a step forward. Your business will now no longer be reliant upon slow manual processes that distract you and take away the amount of time you have to focus on your guests.
However, deciding to evolve your motel property operations to a management system is one thing, investing in the best provider is another. There are plenty of options on the market but only one is the right fit for your business.
Little Hotelier has everything a small motel property needs to run a smoother, more profitable, motel business.
When making up your mind it can be helpful to consider a number of key questions:
Will your motel management system take care of your operational tasks?
Does the technology you're considering have a simple calendar system to drag and drop reservations, create new reservations, and close rooms?
Can the software quickly perform bulk uploads of data?
Does it enable rates and availability to be updated instantly on your website and all your booking channels?
Will you be able to set check-in and check-out times and print a run sheet to stay organised each day?
Can you own the guest relationship with and pre and post-stay emails?
Are there reporting functions to analyse your best performing booking sites, occupancy rates, promotions and more?
Is more revenue available to you via the sale of extras and promotions at the time of booking?
Can you login to the software via a mobile app so you can even manage your motel remotely?
Are payments going to be seamless for both you and your guests?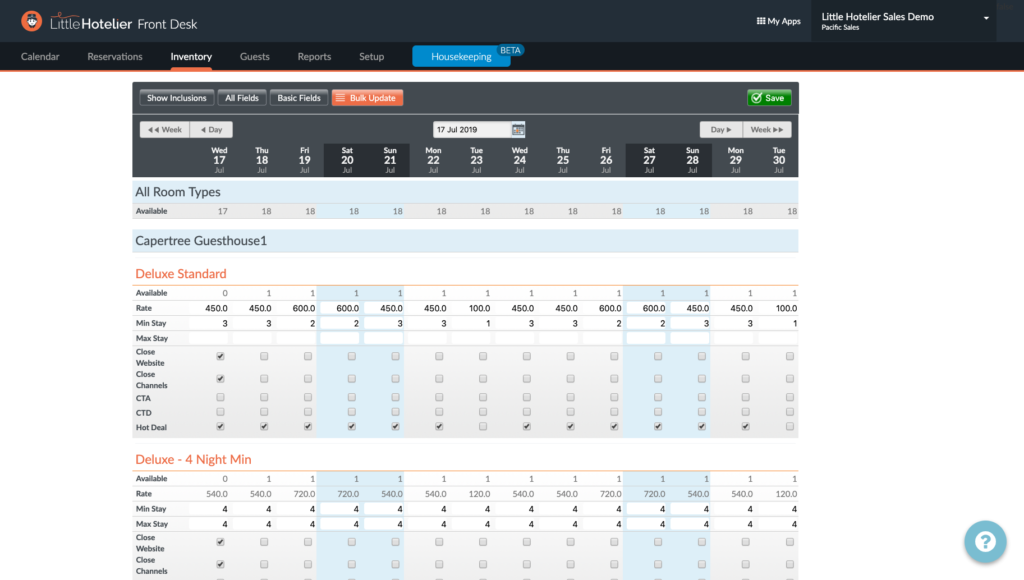 These are important checkpoints to tick off when deciding which motel management system you will commit to. Little Hotelier can fortunately cover all these bases, along with along with easily integrating with your booking engine and channel manager.
An online booking engine will enable your property take commission-free bookings straight from your website and Facebook page.
A channel manager delivers better room distribution by allowing you to sell all your rooms on as many channels as possible, automatically updating your rates and availability.
Little Hotelier also offers both these features.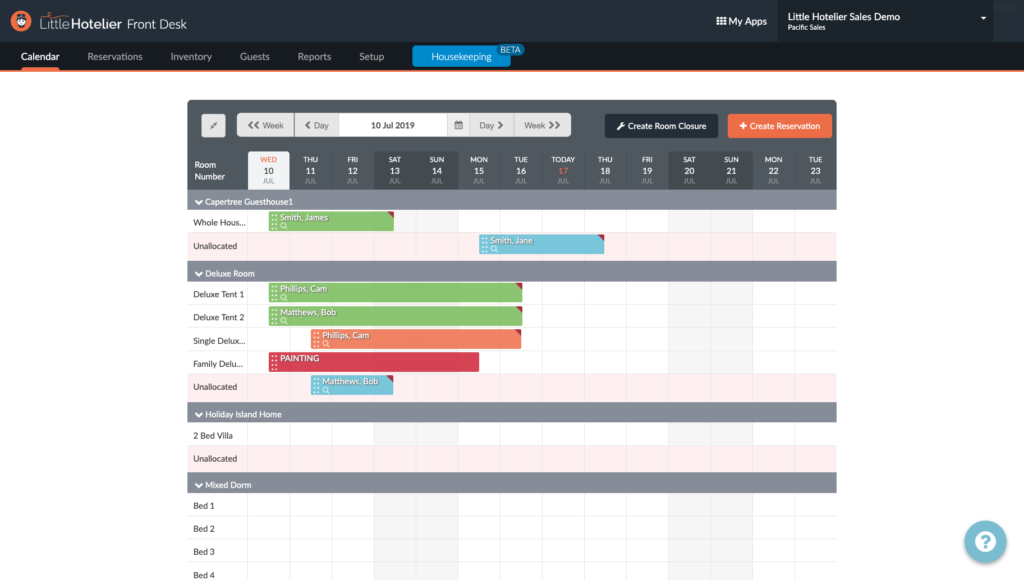 With many top providers making similar offers, you might be looking for points of difference. Little Hotelier's mobile app and payments solution strive to make life easier for small operators.
Your mobile app will let you get away from your front desk and take care of your back end operations from anywhere, without needing to be at your property looking at your computer.
Little Hotelier Pay is an initiative that lets you process deposits, payments and refunds instantly in Little Hotelier. The guest experience will be more seamless and you won't have to worry about constantly using payment terminals.
Check out Little Hotelier in this short video:
Free motel management software
When you find an effective technology solution for your motel, the reality is that it will come at a price. The work that goes into producing a system that can handle all your property's operational tasks is very sophisticated and is constantly being developed and improved.
However, the top motel management software providers should offer a free trial period, allowing you to experience the full benefits of the product without yet committing to a purchase decision.
Choosing online motel reservation software
Small properties like your motel require specifically tailored software solutions. Providers who deal specifically with owner/operators or managers who are doing nearly everything themselves are the best fit. They understand and can empathise with what you want, and thus create software that targets these needs.
Little Hotelier was born precisely to ease the frustrations of motel operators, prioritising a working environment where you'll be able to save time, earn more valuable bookings, and stress less! When guests stay at a motel they expect a warm welcome and a hassle-free experience – something you can't give them when preoccupied with manually performing the daily operations at your property.
Remember to keep your business goals firmly in mind when making an investment decision around motel reservation software. Direct bookings delivered by an online booking engine via your website and social media pages are likely to be a priority, since you'll save money you might normally pay as commission to online travel agents such as Expedia.
It's useful to ask yourself the following questions:
Why do I want to invest in motel software?
What do I want to achieve for my business when using motel software?
What features of motel software are important to me?
Will the solution make my life easier?
What's my budget for reservation and booking software?
Realistically, purchasing software to manage your property is almost guaranteed to improve the way your business runs so it's simply a matter of identifying who the leaders in the industry are.

How to compare motel reservation system providers
To make the best decision you need to be fully informed about what motel management software is available on the market. There'll be a number of options to choose from, many of them good options, so it might not be easy to make the ultimate choice.
Comparing providers is a great idea and one easy way to do this is by looking at reviews. Checking review sites will give you a quick and easy overview of a product's:
Price
Customer ratings
Reputation
Functionality
Support
Integration capability
Hotel Tech Report is a reliable source to see what customers are saying about motel management software providers – including Little Hotelier.
Hotel Tech Report uses a simple, accessible layout so prospective shoppers can see at a glance how well a particular motel management system is regarded. You'll be able to look at meters and ratings specifying how likely the provider is to be recommended, the quality of customer support, ease of use, ROI, and details about the implementation process. To make things even clearer you can access a pros and cons page, screenshots of the product in action, a list of features, pricing, available integrations, and written reviews from customers.
It's prudent to use more than one resource to check reviews and customer feedback. You can even look at Facebook pages to see what customers are saying on social media. Make sure to analyse both written reviews and rating scores, since either one alone may not show a comprehensive picture of a product. Some reviewers are likely to post negative feedback about an issue that isn't even important to you, or vice versa. Essentially you want to find evidence that a software solution is delivering on its promises to customers.
Share with your community:
We recommend the following articles for you
Back to top