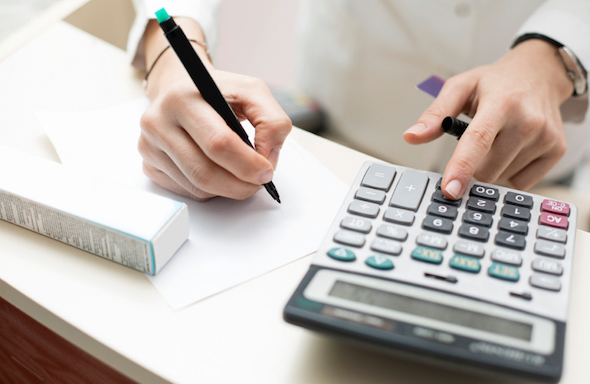 One of the fundamental success metrics of your small hotel, bed and breakfast, inn, or guesthouse, is your Average Daily Rate (ADR).
Here's what small accommodation providers need to know in order to boost ADR and revenue!
What is ADR?
First things first, let's recap what your ADR is.
Wikipedia defines ADR as the average rental income per paid occupied room in a given time period.
The formula to calculate your average daily rate:
Rooms revenue earned / Number of rooms sold.
This excludes complimentary rooms, or rooms that are used by staff.
Along with your RevPar (revenue per available room) and Occupancy Rate, your ADR (average daily rate) is one of the three main success metrics used to see how well your small property is doing.
How do you calculate ADR?
Use our free calculator to calculate your bed and breakfast's ADR.
How do you increase ADR?
To increase your ADR, you must focus on increasing your revenue per customer by implementing pricing strategies, including up-sale and cross-sale offers.
Complementary offers that will enhance their experience include shuttle transfers, room upgrades, equipment hire, and tours and activities.
Here are some ideas:
1) Packages and extras
Persuade your hotel guests to spend a little more through your online booking engine by adding carefully thought-out extras such as a romantic package or champagne breakfast.
Our top picks of extras to offer include:
Rooms
Events
Airport shuttle
Product packs
Local art
This is simply about letting your guests know what options are available to them. If it's out of sight, it's out of mind!
2) Events and tours
Use your front desk or other designated area to take advantage of point-of-sale opportunities such as car rental or tickets to events and tours. Adding this extra value to guests not only brings in revenue but also provides a better traveller experience.
Whatever the product may be, give guests something to remember their time with you and add a new revenue stream by making some of your products available for purchase.
For example, sunscreens, shampoos or even towels for the beach. (This might even prevent them from 'accidentally' packing your bathroom towels in their bags before check-out!)
3) Encourage referrals
Satisfied customers should be encouraged to refer their friends and family to stay at your property. Offer your potential guests incentives such as a promotion code, which you can easily set up in your all-in-one booking management solution to be redeemed at the time of booking on your website.
A post-stay email can also be set up to automatically send to your guests after they leave, with a specific promotion code and discount. Remember: Word of mouth is often the most powerful marketing tool.
4) Welcome pets
You may not warm to pets, but many travellers would love to travel with their furry companions. If possible, make your small hotel pet-friendly so you not only attract a different segment of travel customers, but can be in a position to charge a little extra for your rooms.
5) Offer discounts for extended stays
Some guests are quite flexible with their travel schedule and might want to stay an extra night or two. Offering a 50% discount off an additional night, when paying the regular rate for the first few nights, could ensure a higher occupancy and incremental revenue.
Want more tips on how to increase revenue? Watch our on-demand revenue webinar to get all the tips:

You can also download our free ebook:

Share with your community:
We recommend the following articles for you
Back to top