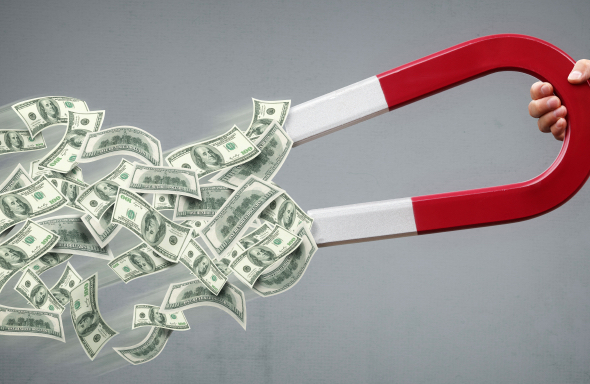 7 Ways to Make Your Small Hotel's Website A Booking Magnet!
Friday, August 29th, 2014
1. Online Booking Button
Firstly, are guests able to book on your website? This may seem simple enough but many hoteliers are missing out on bookings when there is no option to book in real-time. A booking engine tool makes it possible to check the availability and rate of your room/s for a specific date. It's usually included in all-in-one booking software solutions. Giving travel customers the ability to book instantaneously is an essential part of any hotel website.
2. Rates and Availability
There are many small hotel websites that actually turn direct website bookings away because the price they advertise on their own website is more expensive than advertised elsewhere. Some of the reasons for this could be that the booking engine used on the hotel website doesn't integrate with a system that manages all the online channels and/or the hotel's website only features a 'booking enquiry form'. With limited resources and only a select number of hours in a day it is near impossible to manually keep across all of your rates and availability if you are advertising across multiple booking channels. This is where smart hoteliers will integrate their website to an all-in-one system that will manage their channels. A channel manager is part of a system which allows you to centralize and automatise the management of your different online distribution or booking channels (Expedia, Booking.com, LateRooms, etc).
3. Mobile Compatibility
Did you know that 52% of all travel consumers are using mobile devices exclusively to conduct all online travel research [1]. Generate more room bookings and convert potential customers into paying customers by:
Creating a site that auto-adjusts based on the size of a smartphone or tablet (mobile optimised).
Cleverly placing information such as 'click-to-book' buttons in locations that can be easily found and clicked.
Adding links to maps or directions.
And ensuring the complete online experience is mobile responsive from research through to booking.
4. Confidence and Security
Savvy consumers are becoming more vigilant about Internet security, especially when it comes to their credit card usage.If your hotel's website does not partner with a PCI (Payment Cards Industry) compliant booking engine, guests could feel uncomfortable sharing their credit card details and in turn a large proportion will not follow through with the booking process. Travellers expect you to have the right technology on your site because it lends credibility to your website and to your hotel.   Integrating with all-in-one software system that offers a booking engine that complies with these security standards will overcome such objectives.
5. Website quality and the user-experience
Nowadays, your website is a shopfront. User experience is everything. A well designed website can portray the standards and even values of your hotel. This doesn't necessarily begin nor end with the way that you've designed your website. It also extends to site content, such as photos and video. It is a smart idea to invest in a quality photographer to take photos of your hotel, rooms and facilities. People like to know what they are getting and, especially for small hotels, who they are getting it from. A few specific points you could use to make your site even better from a user-experience perspective:
Make your navigation simple
If the user wants to navigate to other key pages on your hotel website, make it easy and make navigation choices obvious.
Add the best information above the fold.
Place all the best elements of your hotel website, including a booking engine button to book, at the top of the page so that a guest is motivated to make a reservation from the word go.
6. Guiding customers through booking process
Many hotel websites don't tell guests how to actually book. This is a fundamental principal of effective e-Commerce and must be taken into consideration. There are a number of ways you can show potential customers how to create a reservation. For one, you can create a page on your site that explains the booking process. No matter how simple the page may be, for some less savvy users, this will give them the confidence to go through the booking process with ease. Another great way is to make sure your website booking engine is a one-click booking process. This allows the guest to scroll down the booking page to see exactly what is required.
7. Monitoring and adjusting your website
Why not check how effective your booking engine is by asking a few friends and professional contacts to make a booking on your website. If this friend can easily book without asking you questions, then you know that your direct booking engine is really easy to use and the likelihood of you getting booked online is now substantially higher. Keep an eye on your website traffic on the back-end by using an analytics tool such as Google Analytics to see where your potential guests get stuck or 'bounce' from your site. Adjusting those pages with better content, easier navigation and clear 'click-to-book' buttons will decrease your bounce-rate. Make your hotel website a booking magnet by ticking off the above tip and enhance your chance of getting direct, commission-free reservations. Consequently you will be maximising the investment in your website and booking software; the most important tools in getting booked online today. [1] "52pc of consumers used a mobile device when booking travel", Mobile Marketer, May 2013.


Most, if not all, small hotels understand the value of having an online presence, with many dedicating resources and time into building a dedicated website to promote their property. However, having a website is simply not enough. If a potential guest visits your site and cannot easily find the information they're looking for, there is an immediate action to book elsewhere. To avoid the loss of a potential guest there are 6 cardinal rules every small hotel, Bed and Breakfast, guesthouse or motel must follow to ensure maximum occupancy all year round.
Check out some of our other blog posts...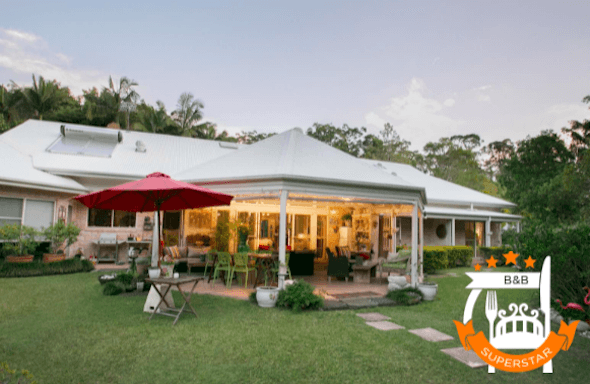 Words of Wisdom from Noosa Valley Manor Bed and Breakfast [B&B Superstar Series]