The world's most trusted small hotel management software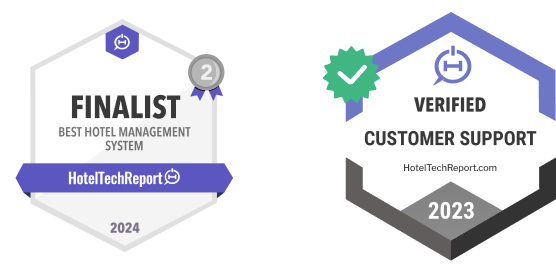 Does your cabin rental have the right software?
Little Hotelier has all the tools you need to run a successful cabin rental.
A central platform to manage reservations and guests.
Save hours with intuitive drag-and-drop features to keep your calendar and bookings in order.
Manage your cabin on the move.
Manage reservations and perform key tasks anywhere, anytime with our mobile app.
Reduce your risk of double bookings.
Channel management and front desk integration allows for automatic, real-time updates to your inventory across all your sales channels.
Keep your housekeeping on track.
Streamlned features to help you stay organised and ensure that your guests always have a great experience.

How to choose the right software for your cabin:
Does the software actually manage cabins?
It's important that your provider has a clear understanding of your property type and has software designed to meet the challenges of your specific business. It may also be worthwhile checking your provider has seasonal plans that align with seasonal business at your cabin.
Do the features align with your goals?
Keep your desired outcomes top of mind when researching. If you want to get time back in your day and simplify admin, make certain your potential provider can provide examples of how their product will do this.
Will your guests notice a difference?
Ultimately you want to make sure every guest at your property has the best experience possible. To do this you need the freedom and time to take care of your property and spend time focused on guests. Ensure your provider enables this.
Does it keep things simple?
While there may be many features and functionality that can take your business to the next level, you want to make sure the software is both easy to learn and master. Look for a provider that has everything in one central platform.
Why choose Little Hotelier to manage your cabin accommodation?
Trusted by more small independent properties globally than any other provider.
Superior coverage with more than 450 connected booking channels to choose from and connect to, simultaneously.
User-friendly features and interface designed specifically for small property operators.
Free mobile app that gives you access to your property on the go so you can stay in control, wherever you are.
Frequently asked questions.
What is cabin management software?
Little hotelier's cabin management software lets you manage your daily tasks, take reservations directly through your website, connect your rooms to multiple popular booking channels and run your poperty while you're on-the-go, all from one central place.
Why do I need a software for my cabin?
Having software at your cabin will increase your bookings, help you manage daily admin tasks, and automate your guest communications. All of which streamlines your business while increasing it, freeing your time up and improving your bottom line.